What Dental Treatments Can Make You Look Younger?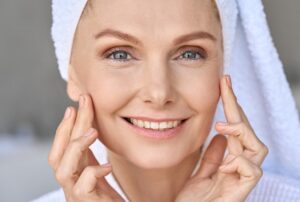 You've probably heard of cosmetic procedures to make patients look younger, such as a facelift or tummy tuck, but did you also know that certain cosmetic dentistry treatments can serve the same purpose? Whereas many associate a healthy, dazzling set of teeth with youthful beauty, various dental concerns (e.g. discoloration, misalignment, or gaps) can sometimes create the illusion of age or poor self-care. Patients dealing with these issues can seek the help of an experienced cosmetic dentist, such as Kevin Sands, DDS, to enhance their smile and reverse the effects of aging.
Using his years of experience and well-honed skill, Dr. Sands has conducted personalized smile makeovers for countless patients (including A-list celebrities). His comprehensive smile makeovers begin with a consultation and thorough examination of your mouth. Afterwards, he tailors a treatment plan to your aesthetic desires and restorative needs with the intention of reducing dental imperfections that may lead to an aged appearance. Choosing Dr. Sands for your smile makeover puts you on par with the stars.
Depending on your areas of concern, Dr. Sands may recommend some of the following treatments be incorporated into your smile makeover:
Porcelain veneers
Tooth-colored fillings
Porcelain crowns
Bridges
Inlays or onlays
Dental implants or implant dentures
All of our cosmetic treatments are prepared using state-of-the-art technology and administered by a dedicated, compassionate team. If you're interested in reducing your age-induced dental issues, schedule your consultation today!
Previous Post
Next Post