Share This Page
Dental Implants
If you have missing teeth, traditional dentures are not your only option. In fact, a much more natural-looking and feeling dental procedure can replace missing teeth for a better aesthetic and improved chewing and speaking – and the best part is, it's permanent. Dental implants from our Beverly Hills cosmetic dentist can replace what you have lost with incredible functionality and results that both look and feel like natural teeth.
Dental Implants vs Dentures or Bridges:
Permanent Tooth Replacement
Less Gum Irritation
More Aesthetically Pleasing
Improved Chewing & Speaking
What Are Dental Implants?
Dental implants are a fixed, long-term tooth replacement option that combines an implanted titanium post with an attached restoration to recreate a complete, functional tooth. Among dental restoration options, dental implants are considered to be the most natural-looking replacement for missing teeth. Whether tooth loss was caused by decay, injury, gum disease, oral defects, or other issues, dental implants can provide durable replacement teeth. Unlike removable tooth replacement options, dental implants can deliver unparalleled security and stability, which reduces the risk of gum irritation and eliminates slipping. A full smile achieved with dental implants can improve quality of life and self-confidence when smiling, talking, chewing, and speaking. For optimal results, all dental implants are highly customized according to the specific needs of each patient and designed to fuse permanently with the jawbone.
Who Is a Good Candidate for Dental Implants?
Candidates for dental implants may have a single missing tooth or several missing teeth. Since the implanted titanium post must fuse to the jawbone, ideal candidates for dental implants need to have sufficient jawbone density for support. Good candidates will also be in good overall health and have healthy gum tissue. During the initial consultation, Dr. Sands will perform a comprehensive oral exam and determine if dental implants could be the right option for you. Some patients with inadequate jawbone density may have the option to undergo a bone grafting procedure to add healthy jawbone volume.
The Dental Implant Procedure & Results
During the consultation process, Dr. Kevin Sands will perform an oral examination and discuss your dental implant goals. Using our advanced Planmeca ProMax® 3D imaging technology, he can capture dynamic images of your mouth to facilitate doctor-patient communication and begin the planning process for the dental implant procedure. These images offer a comprehensive view of the mouth that allows you to thoroughly understand the treatment approach and results you can expect.
The dental implant procedure is designed to improve the appearance of your smile and restore full function of your bite. Typically, the process takes place in two stages, the surgical procedure followed by placement of the finished restoration. First, a thin titanium rod is carefully inserted and anchored into the jawbone in the area of the missing tooth. This implanted rod serves as an artificial root for the replacement tooth, keeping the crown securely in place. In order for this stage to be successful, patients must possess adequate jawbone density and normal healing capabilities. For patients with minimal jawbone density, a bone graft may be performed prior to the implant stage to provide a more stable foundation.
Around three to six months after implantation, the titanium rod should fuse with the jaw and become a permanent part of your mouth. During this healing period, a temporary crown can be worn to fill the space of the missing tooth. When the rod is determined to be anchored and healed, Dr. Sands can attach a custom restoration that is designed to blend naturally with your surrounding teeth. These crowns are created using digital imprints from the Planmeca ProMax® 3D system for a precise, comfortable fit.
The result of your implant procedure can be a replacement tooth that looks, feels, and functions like your natural teeth. Your dental implant can not only enhance the beauty of your smile but improve your ability to chew and speak confidently as well. Your dental implants will be designed to achieve a perfect fit and maximum stability, making it a more comfortable alternative compared to other tooth replacement options. No special cleaning or treatments are required to maintain dental implants, and patients can brush and floss as usual. After some time, many patients forget that they have a replacement tooth at all.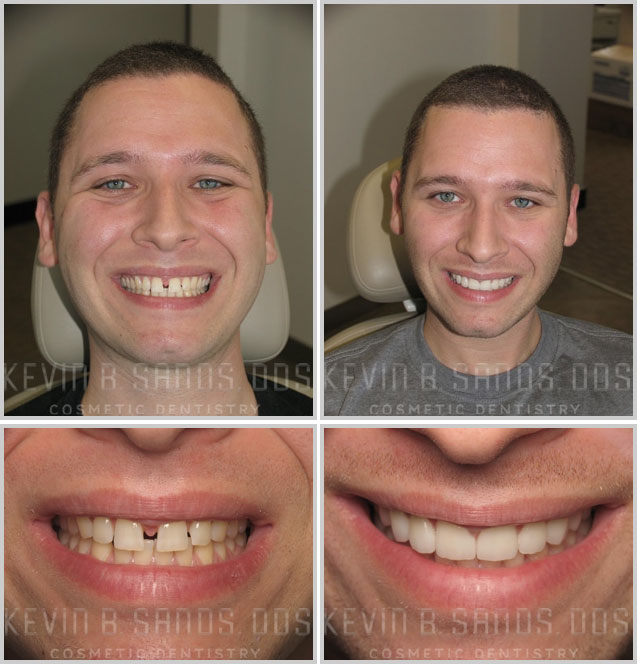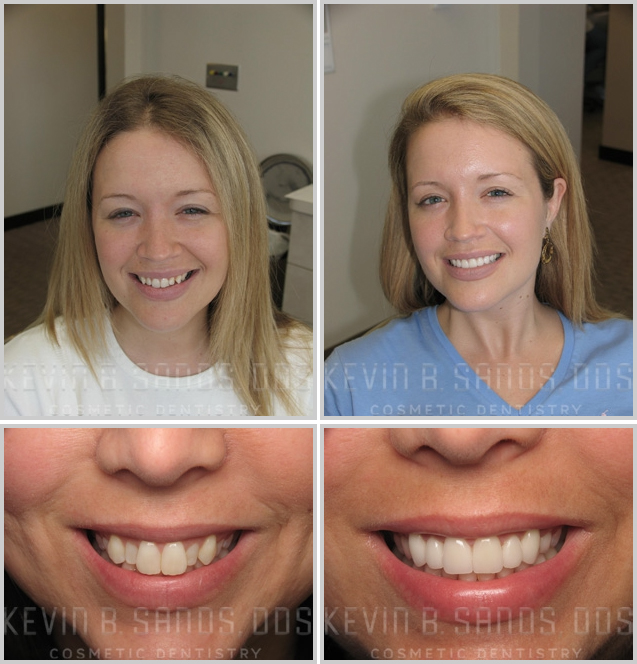 How Much Do Dental Implants Cost?

Dental implants serve as permanent replacement teeth, and consequently, our patients frequently consider the procedure to be an investment in the future of their smile. The cost of dental implants is more than traditional bridges or dentures, but our patients have found the long-term benefits to be well worth it.
Since each dental implant treatment plan is custom-tailored to the unique needs of the patient, there is no set price for the procedure. The cost of dental implants takes into account a variety of variables, including: number of implants, location of implants, bone grafting needs, dentist fees, and the material used for the restorations. While a low price can be attractive, Dr. Sands recommends patients carefully research the credentials of prospective dentists, as their knowledge, experience, and aesthetic sensibilities can greatly impact the final result of the procedure.
At the end of your consultation, Dr. Sands provides an exact price quote for your dental implant procedure. If you have dental insurance, our friendly staff can help you navigate your benefits package and complete any necessary paperwork. Dental implants are a worthy investment that can give you a lifetime of healthy, beautiful smiles.
If you would like to schedule a consultation for dental implants at our Beverly Hills practice, please contact Kevin B. Sands, DDS today!
What Our Patients Are Saying

A visit to Dr. Sands makes one feel like a VIP. From the first greeting from the office staff, to dental assistants to the fabulous dentists everyone is kind, compassionate and fun. The patients are treated as invited guests to be made happy and comfortable. And on top of it, they constantly produce an excellent product in a beautiful, comfortable environment.
Constance T

Dr. Sands and his staff were fantastic. I was amazed with the degree of determination that Dr. Sands puts into his work. It's truly and art to improve someone's smile the way he has. Feel very comfortable walking into their office and later walking out with a great big smile! Dr. Sands is a true perfectionist and it's apparent after seeing the results. I am very pleased and I would have to call what he does and art form.
Paul L

The entire experience and staff at Dr. Sands office, from appt reminders, to the reception, to the dental services are exceptional. Dr. Sands not only does beautiful work, but is hilarious to boot. The other regular dental services are done gently yet thoroughly. The equipment is always the latest technology and makes going to the dentist as painless as possible. I've been coming here for just 2 years for a variety of services, and I wouldn't go back to anywhere else.
Jeany Z
Ready for a Stunning New Smile?

Call: 310-273-0111