Full Mouth Restorations
If your smile isn't exactly what you want it to be, due to extensive cosmetic and functional dental issues, then a full mouth restoration may be the answer for you. Full mouth restoration is a process in which Dr. Kevin Sands, DDS will work with you to create a personalized treatment plan that combines multiple procedures to restore the health and appearance of your teeth and gums. The results can provide you with a beautiful new smile and a boost to your self-esteem!
What Is a Full Mouth Restoration?
When the teeth and gums have sustained extensive damage due to decay, enamel erosion, wear, gum disease, and/or trauma, a full mouth restoration plan can be developed to improve your oral health, rebuild tooth structure, and create a beautiful smile. Depending on your needs, your plan may combine several restorative, reconstructive, and cosmetic treatments in order to achieve your goals. Multiple procedures may be performed within a series of appointments or in phases.
Who Are Candidates for Full Mouth Restoration?
Patients with several chipped or missing teeth, cracked or broken crowns, and those who suffer from stains, severe decay, or enamel breakdown on multiple teeth are often ideal candidates for a full mouth restoration. Some patients have also had a full mouth restoration in order to fix crooked or misaligned teeth without having to undergo orthodontics. Every patient's needs are different, and Dr. Sands has the experience and skills to provide you with options that will meet your needs.
A full mouth restoration can also help those who are experiencing:
Crowns or other dental restorations that are no longer attractive or functional
Wear from grinding or clenching teeth
Erosion of dental enamel
Yellowed or stained teeth
A single missing tooth or multiple missing teeth
Injuries to the teeth and/or mouth due to a traumatic accident
Misshapen or unattractive teeth
"Dr. Kevin Sands and his staff are truly AMAZING!! On my first visit I went in for routine check up and consultation. I was given the red carpet treatment the minute I walked in the door. I was referred by friend who has been a patient of Dr. Sands for past 7 years. If you are shopping for new dentist Dr. Kevin B.Sands is the best in town!!"
What Are My Full Mouth Restoration Options?
Depending on your goals, Dr. Sands may suggest several different treatment techniques. A full mouth restoration might include:
With a full mouth restoration, you can improve a number of common dental problems and enhance both form and function of your teeth!
What Are the Steps of a Full Mouth Restoration?
Evaluation & Treatment Planning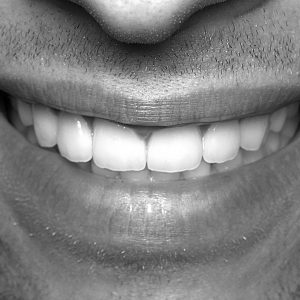 Dr. Sands will perform a thorough evaluation of your teeth and gums and design a customized treatment plan that addresses your needs to provide you with the best possible results. During the consultation process, he uses our advanced Planmeca ProMax® 3D imaging technology to capture high resolution digital images, which reveal the condition of your teeth and jaw. These 3D scans can help Dr. Sands explain any dental concerns he finds and the treatment options available to resolve them.
Improvement of Oral Health
Before dental implant surgery or the placement of crowns and porcelain veneers, your dental health needs to be in top condition. Dr. Sands may include treatments to eliminate gingival issues, decay, or signs of infection in your full mouth restoration plan to create a healthy foundation for successful, long-lasting restorative and cosmetic dental work.
Restoration & Aesthetic Enhancement
Once your dental health is on track, restorative and cosmetic procedures to rebuild and enhance your smile can be performed. Since each procedure is handled differently, Dr. Sands will walk you through the stages of progress to expect, whether you are receiving dental implants, veneers, or crowns. Images recorded with the Planmeca ProMax® 3D during your evaluation can be used to customize any restorations you may require so that they fit precisely and comfortably. Additionally, the type of material and fabrication techniques used to craft your restorations will be fully customized to suit your desired outcome. The emphasis is always on creating restorations that are beautifully natural-looking and long-lasting.
Finishing Your New Smile
When your final restorations are put in place and all treatments have been successfully completed, you can enjoy your healthy, attractive smile. Dr. Sands is attentive to every detail and works diligently to ensure an outstanding final result!
How Much Does a Full Mouth Restoration Cost?
The overall price for a full mouth restoration performed by Dr. Sands depends on a wide range of factors. Since each treatment plan is customized for the unique dental health needs and aesthetic goals of the patient, costs can vary widely. When determining the price of your full mouth restoration, we must include the cost of:
Diagnostic testing and treatment planning
All procedures and treatments being performed
All custom restorations and/or dental implants
Any sedation used during treatment
During your consultation with Dr. Sands, he will develop a personalized treatment plan for you and we can provide you with an estimate for the proposed plan after the appointment is over. Our knowledgeable office team is always happy to discuss pricing details, payment methods we accept, financing through third-party lenders, and treatment scheduling. For patients looking for ways to make treatment more budget-friendly, we may recommend applying for financing with CareCredit® or Enhance Patient Financing. Qualified applicants may be able to take advantage of affordable loans and monthly payment plans for their care.
With a full mouth restoration, you can improve a number of common dental problems and enhance both form and function of your teeth!
A-List Quality Smiles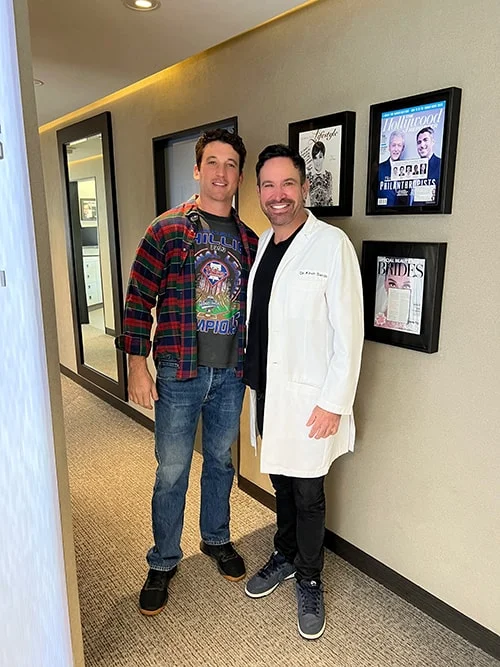 Miles Teller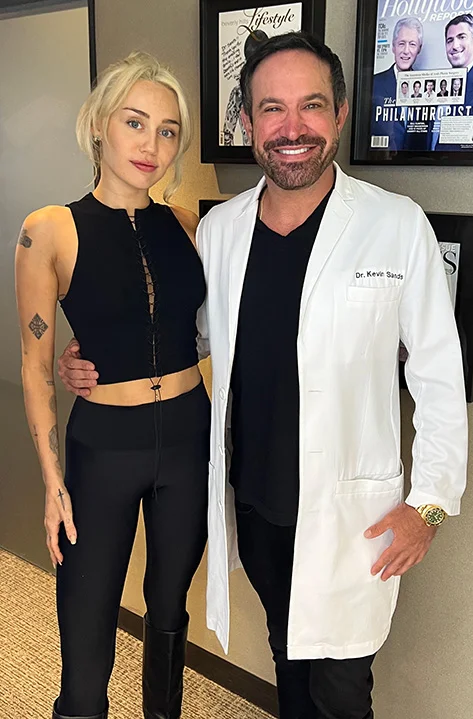 Miley Cyrus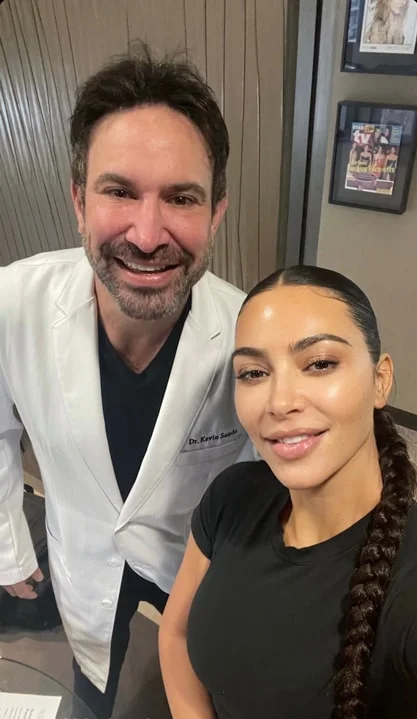 Kim K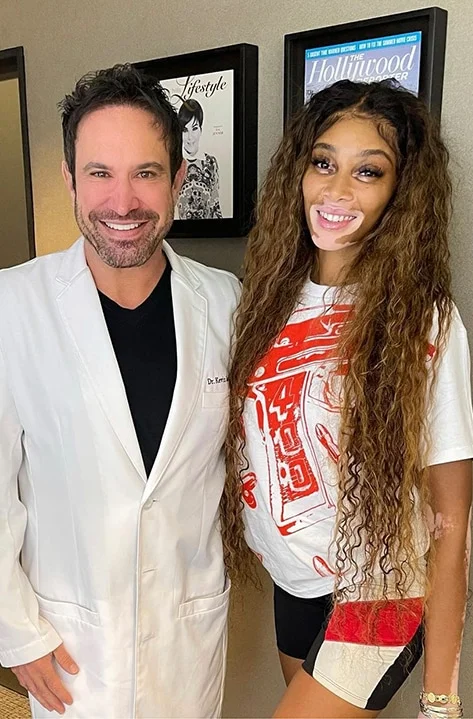 Winnie Harlow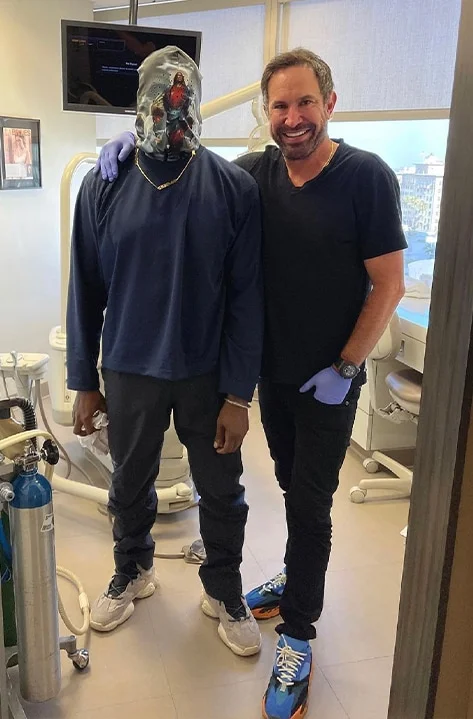 Kanye West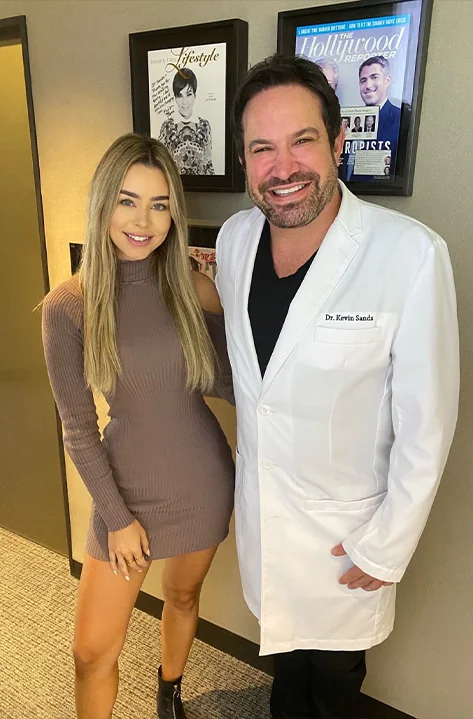 Sierra Furtado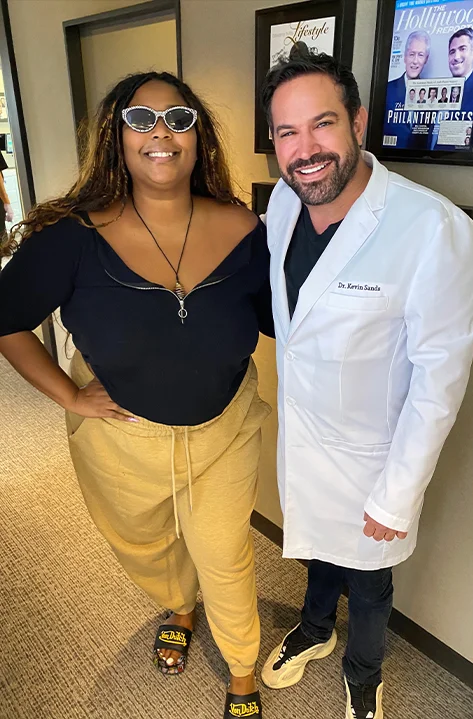 Lizzo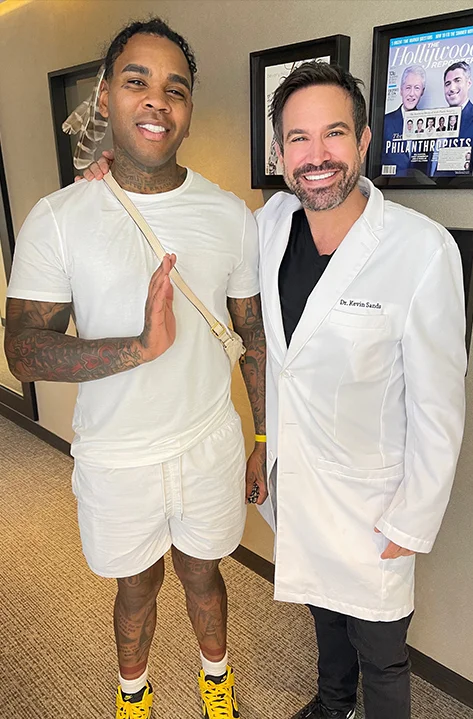 Kevin Gates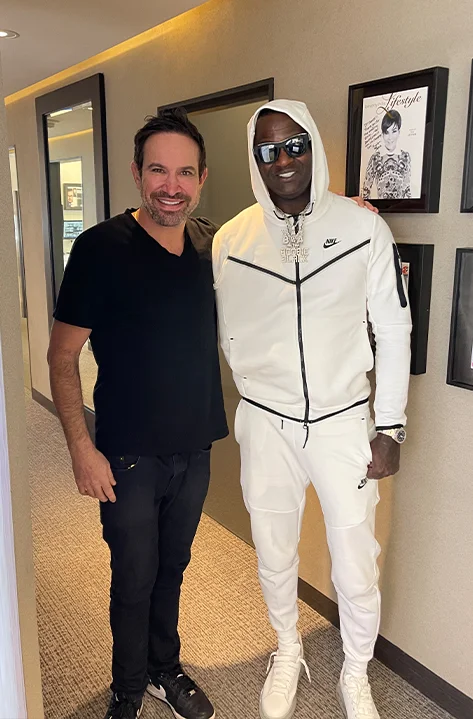 OG Boobie Black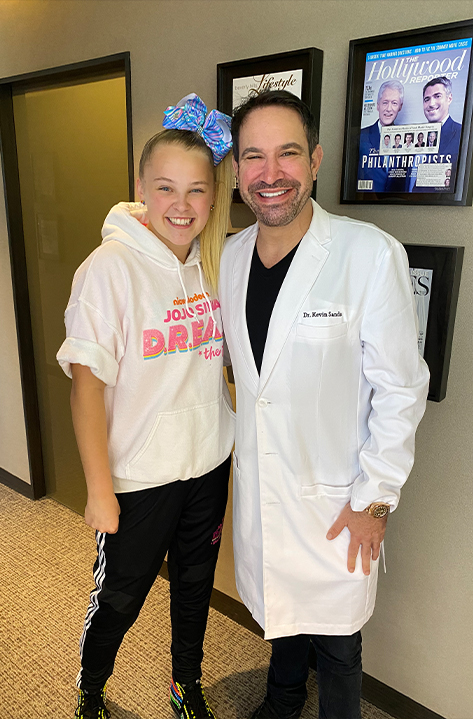 Jojo Siwa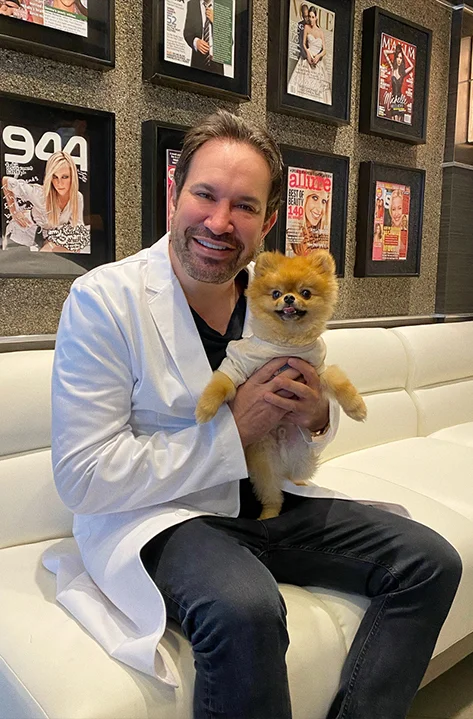 Jeff Pom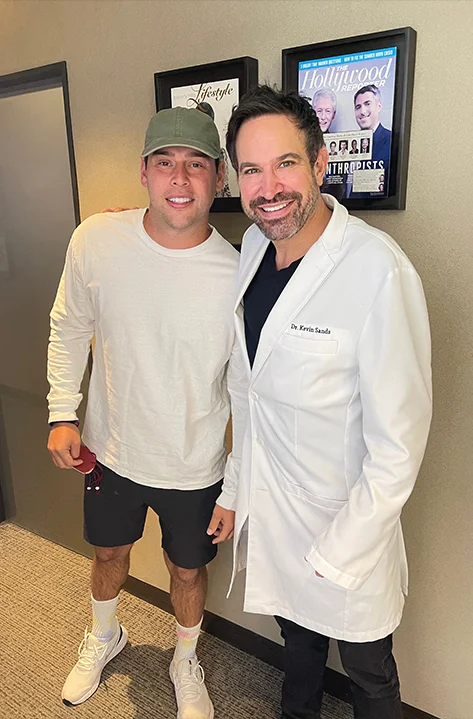 Scooter Braun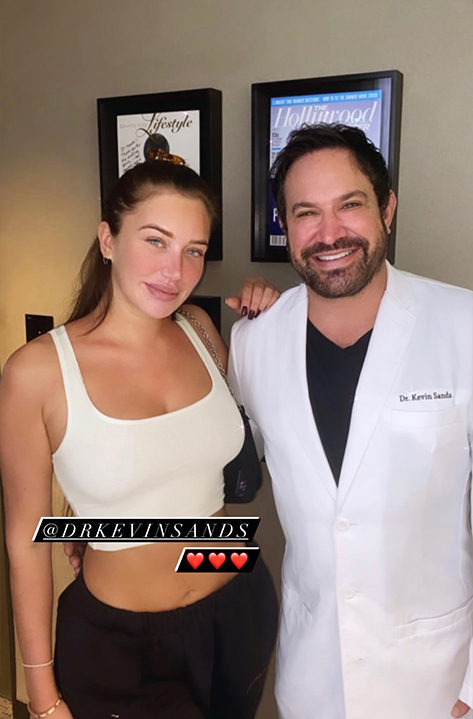 Stassie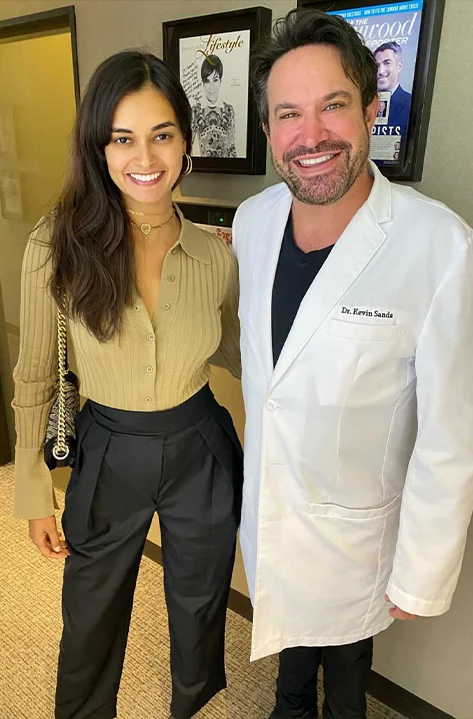 Gizele Oliveira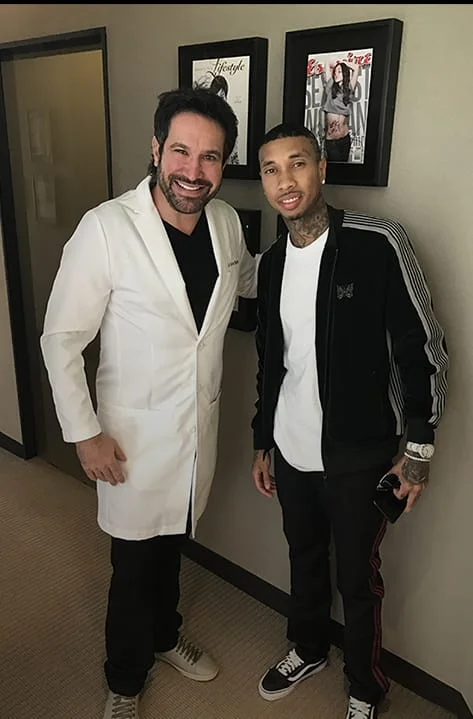 Tyga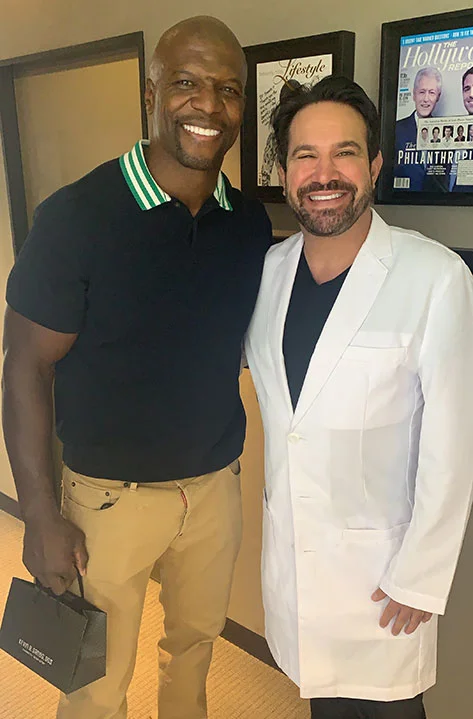 Terry Crews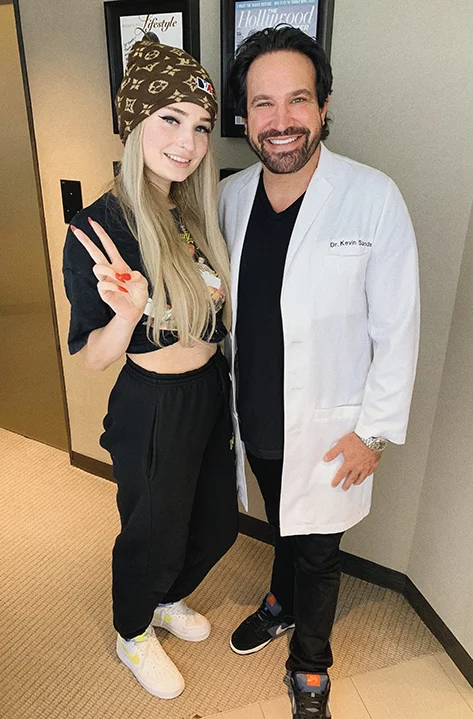 Kim Petras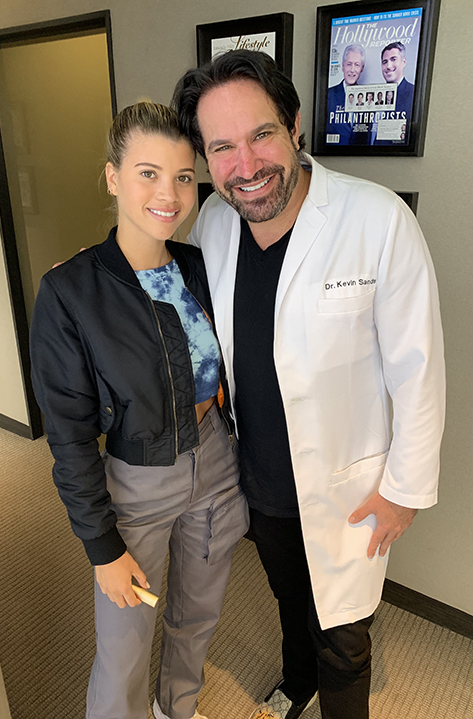 Sofia Richie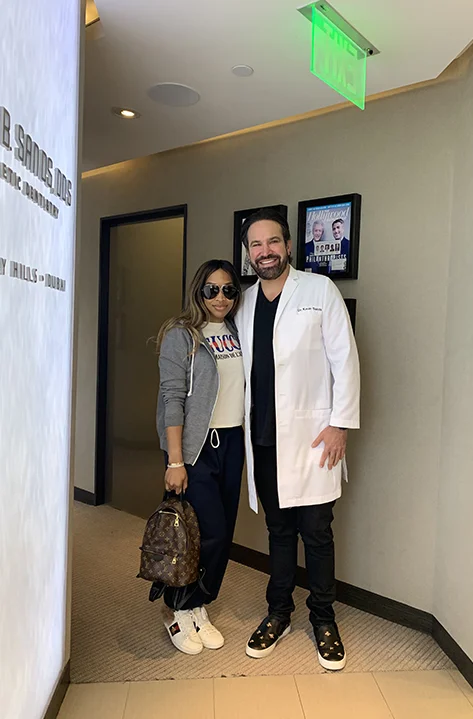 Malika Haqq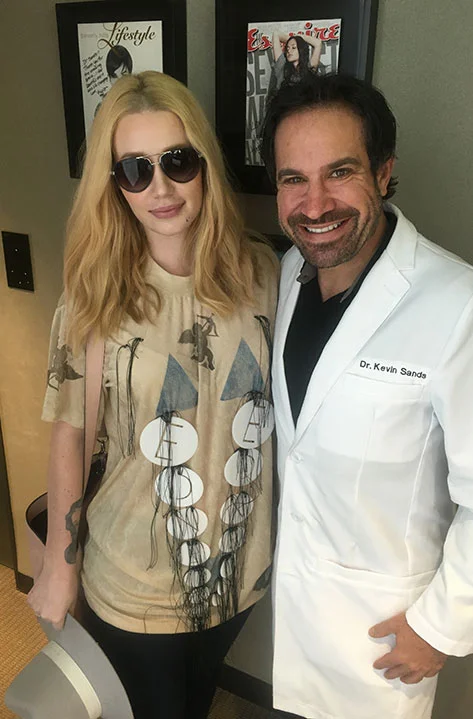 Iggy Azalea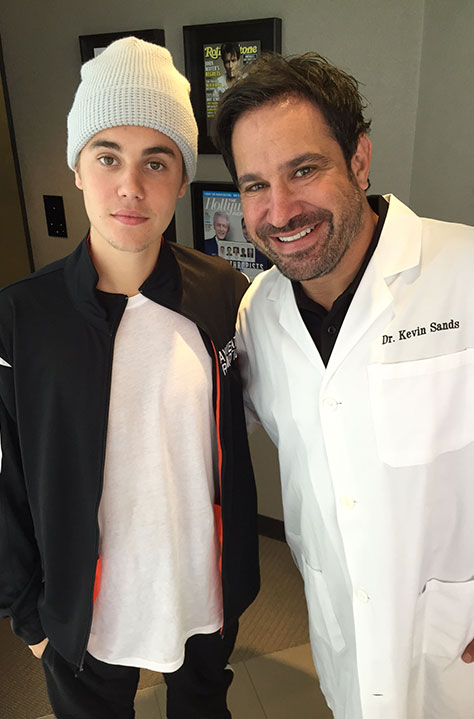 Justin Bieber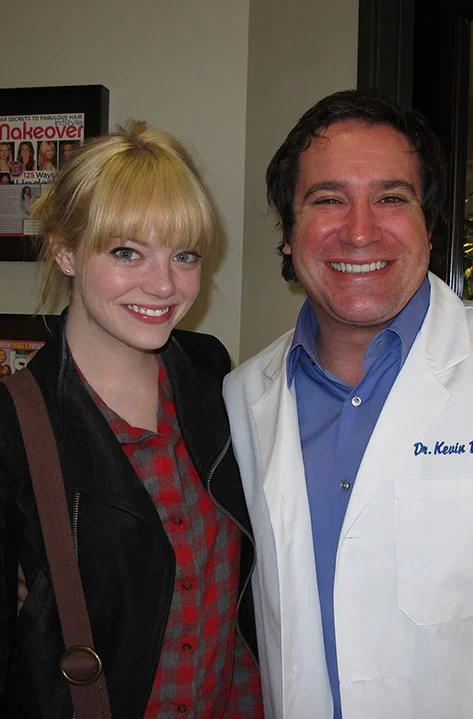 Emma Stone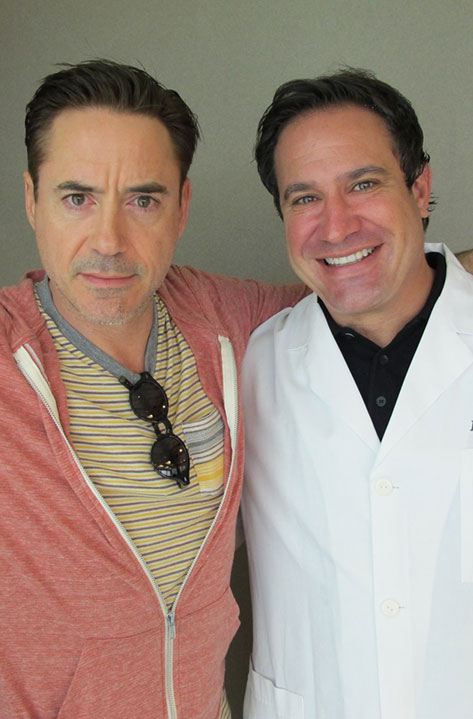 Robert Downey Jr.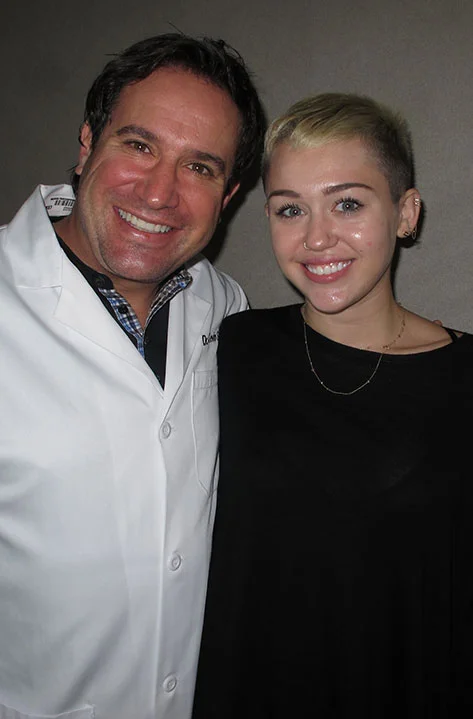 Miley Cyrus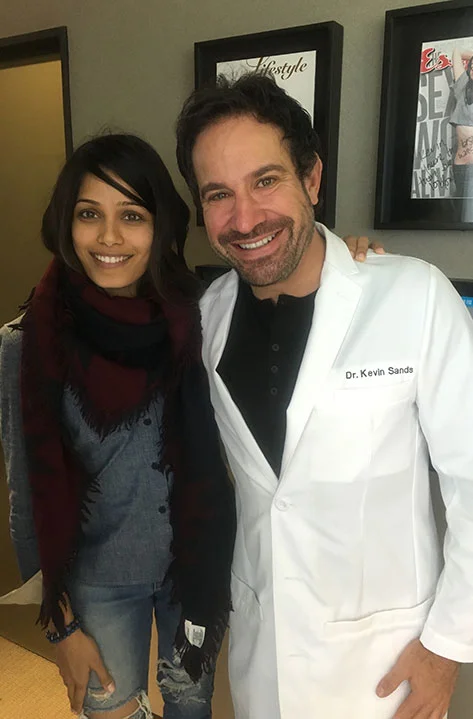 Freida Pinto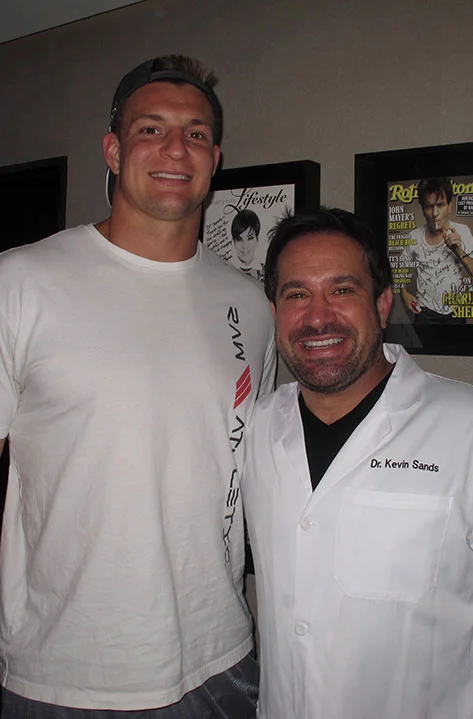 Robert "Gronk" Gronkowski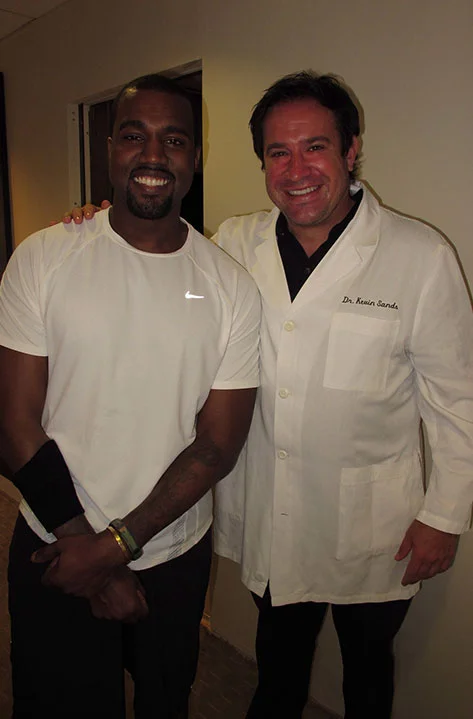 Kanye West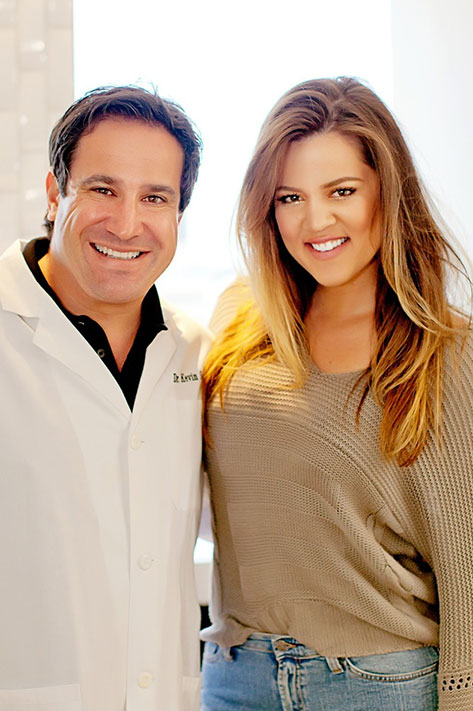 Khloe Kardashian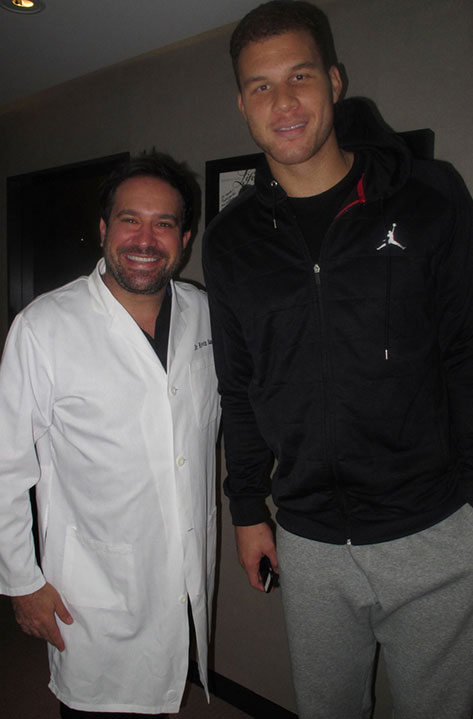 Blake Griffin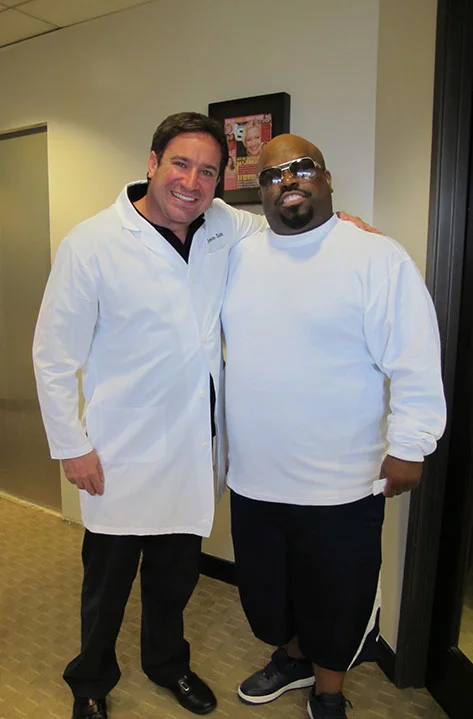 Cee Lo Green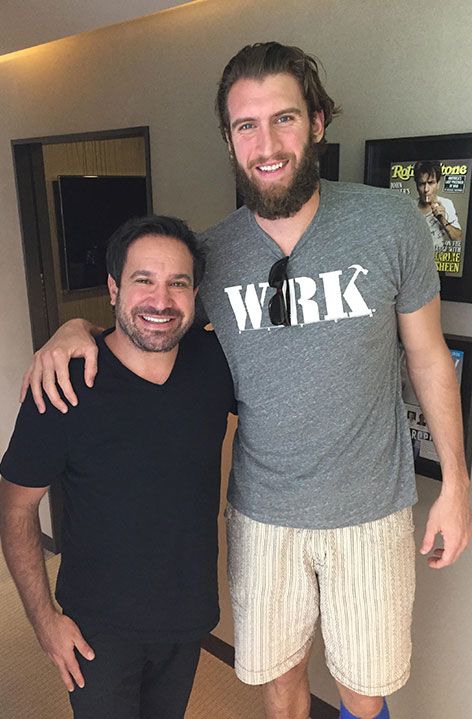 Spencer Hawes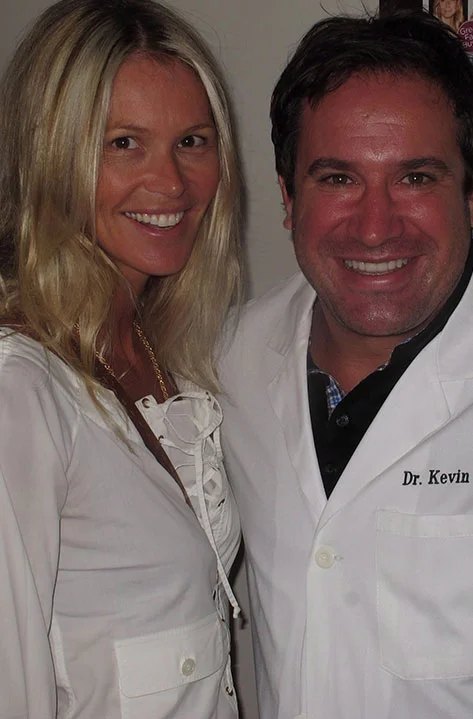 Elle Macpherson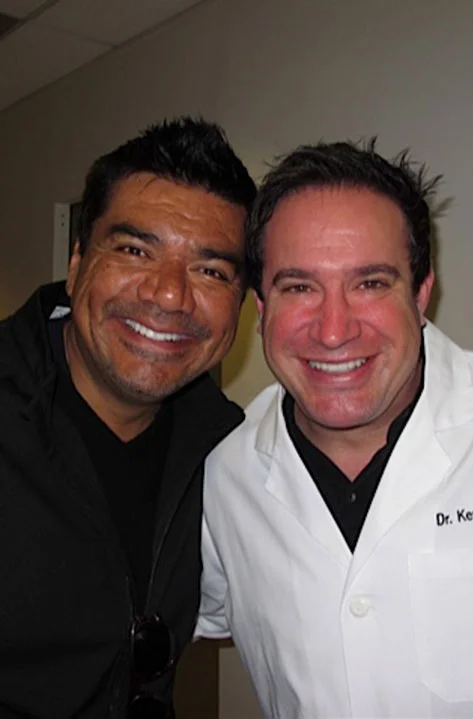 George Lopez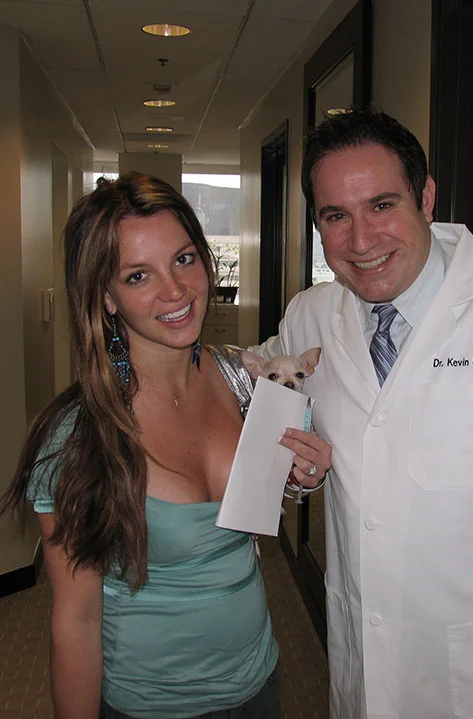 Britney Spears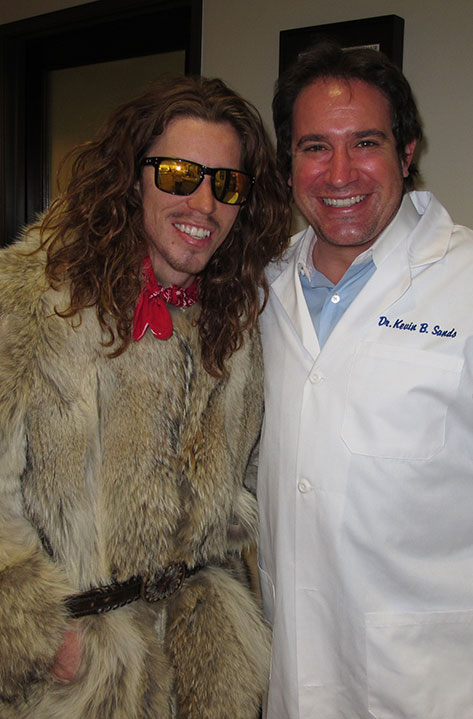 Shaun White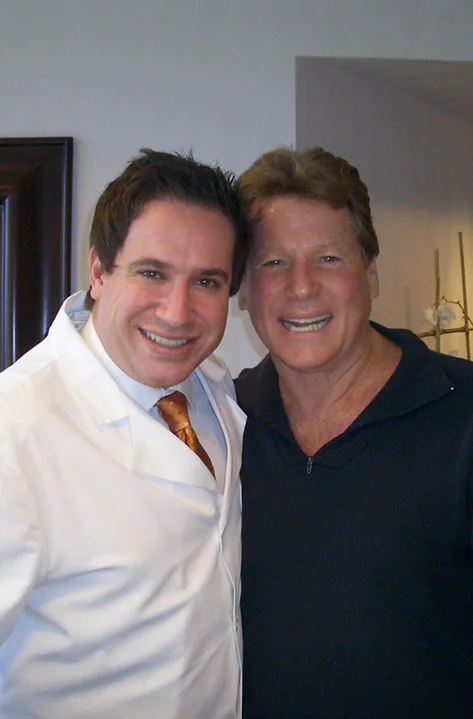 Ryan O'Neal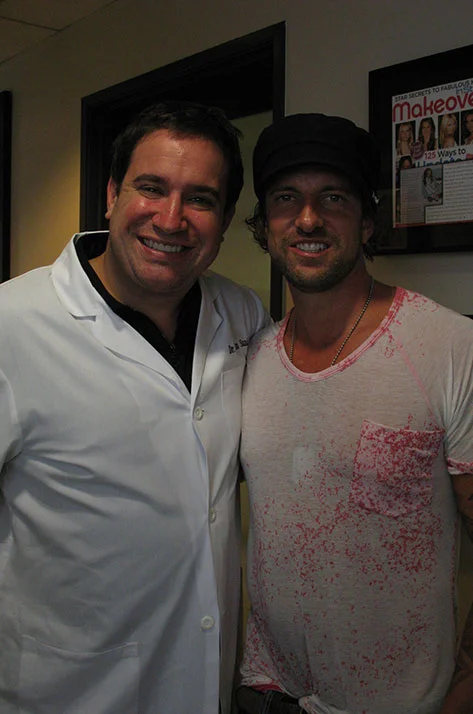 Daniel Powter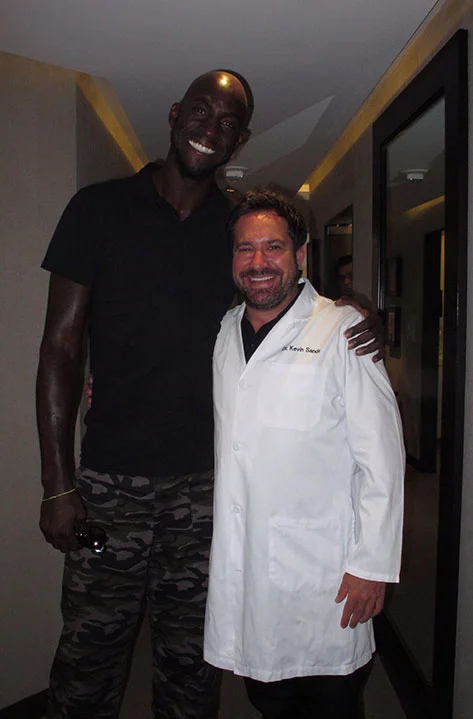 Kevin Garnett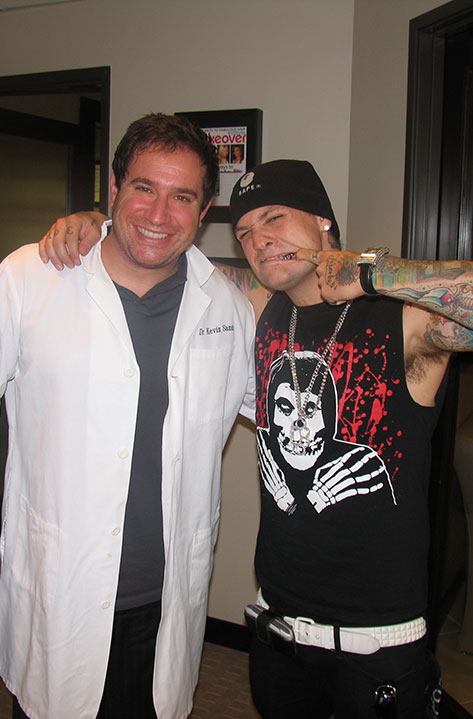 Benji Madden of Good Charlotte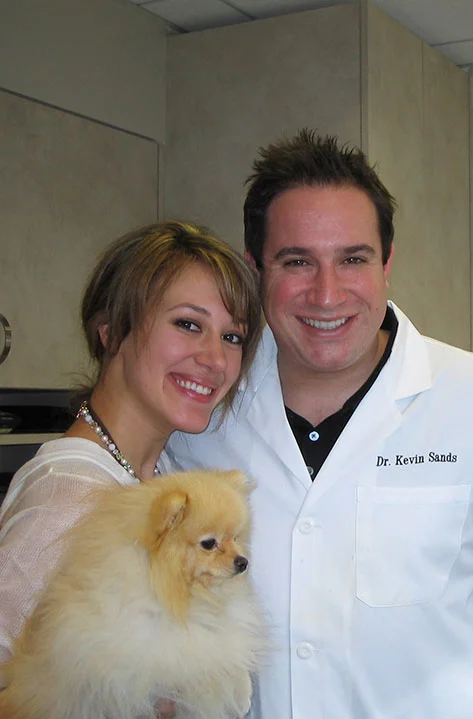 Haylie Duff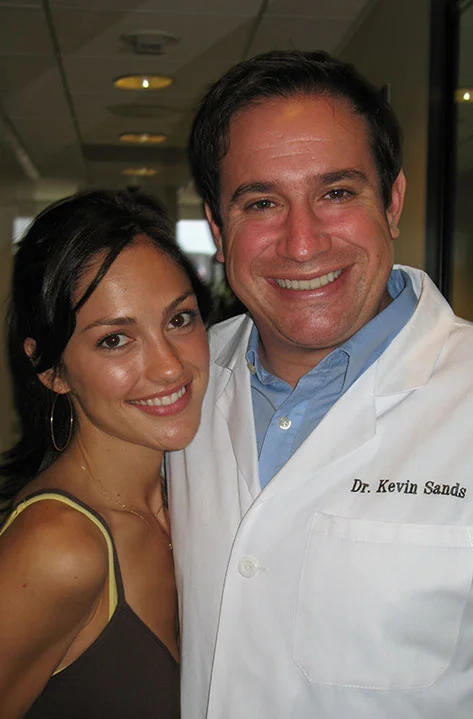 Minka Kelly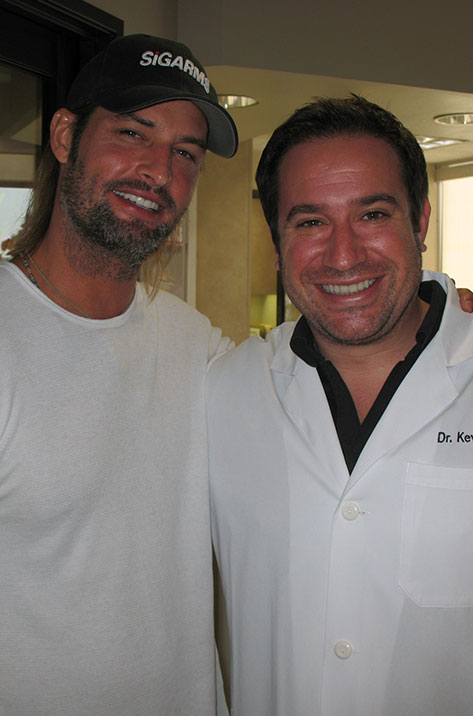 Josh Holloway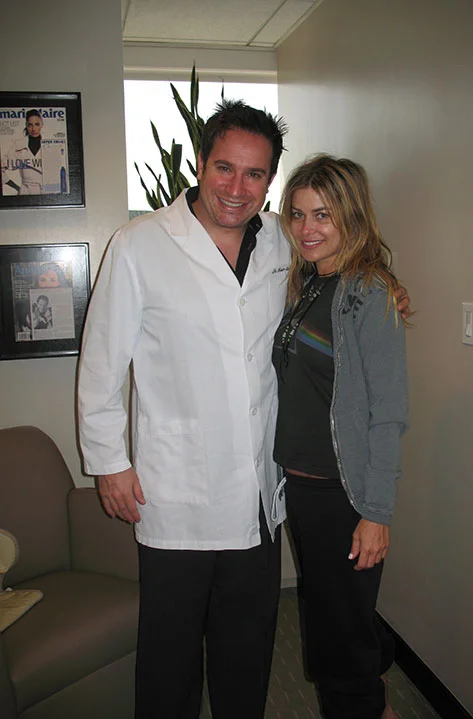 Carmen Electra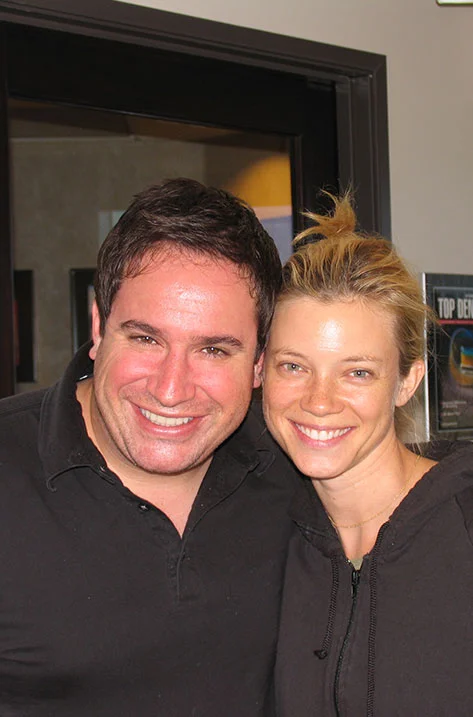 Amy Smart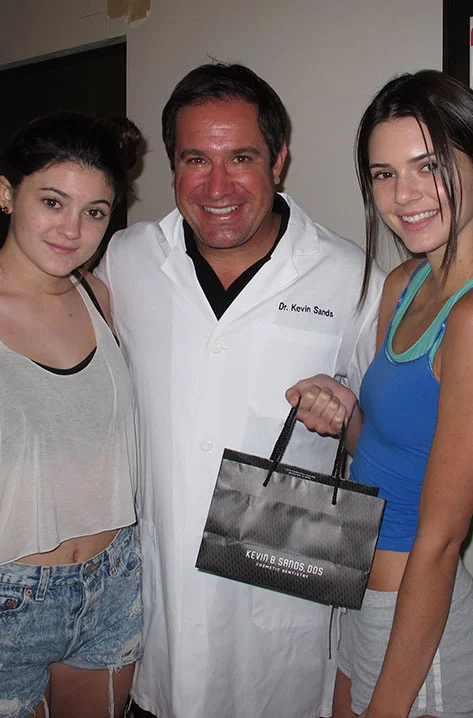 Kylie and Kendall Jenner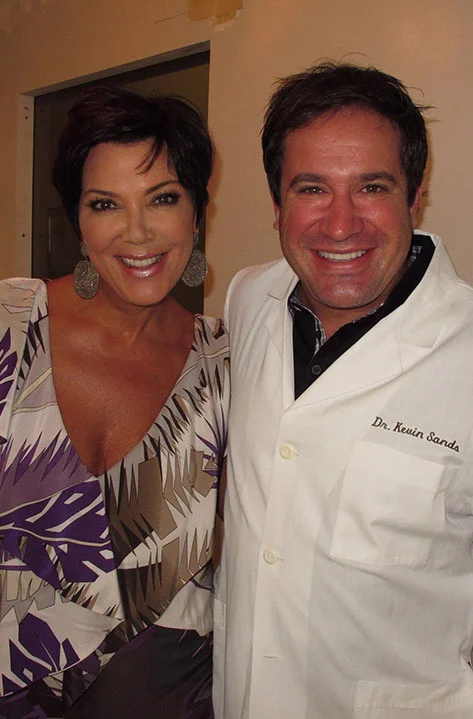 Kris Jenner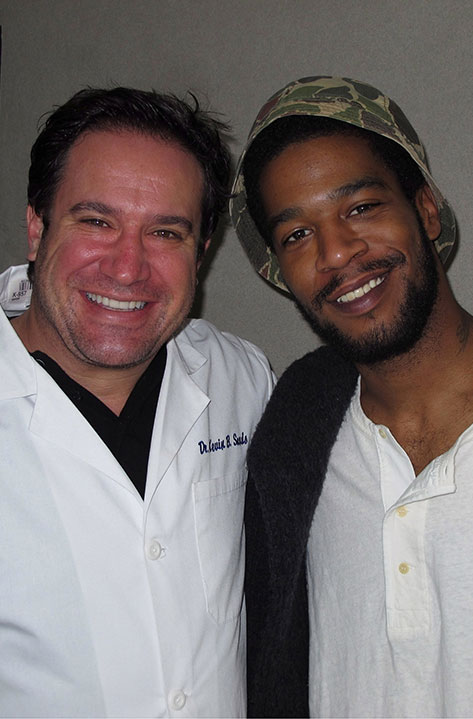 Kid Cudi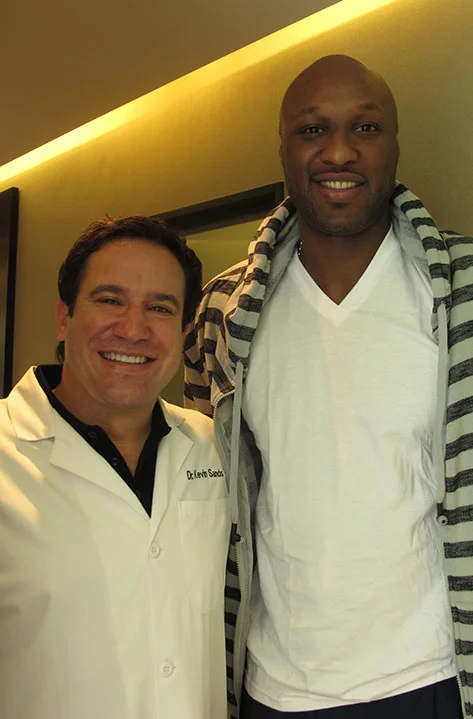 Lamar Odom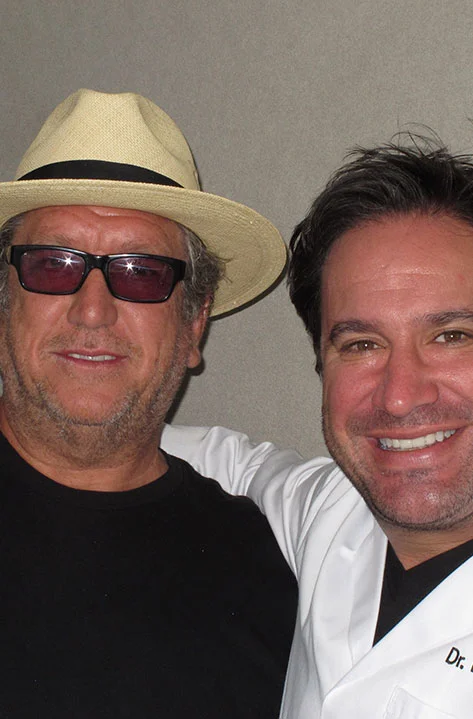 Steve Jones (Sex Pistols)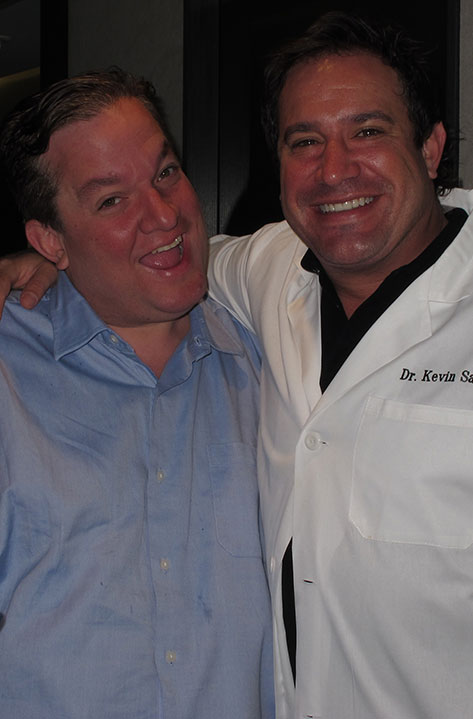 Jeff Beacher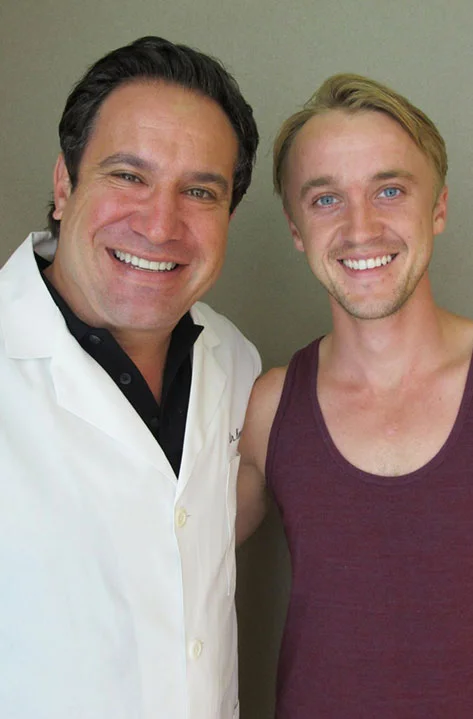 Tom Felton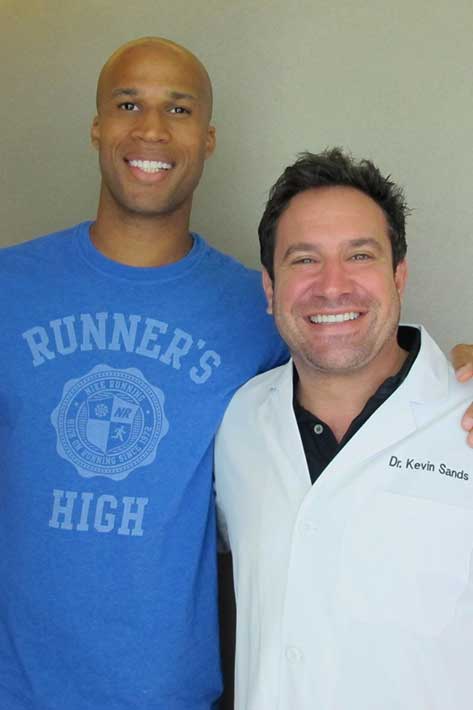 Richard Jefferson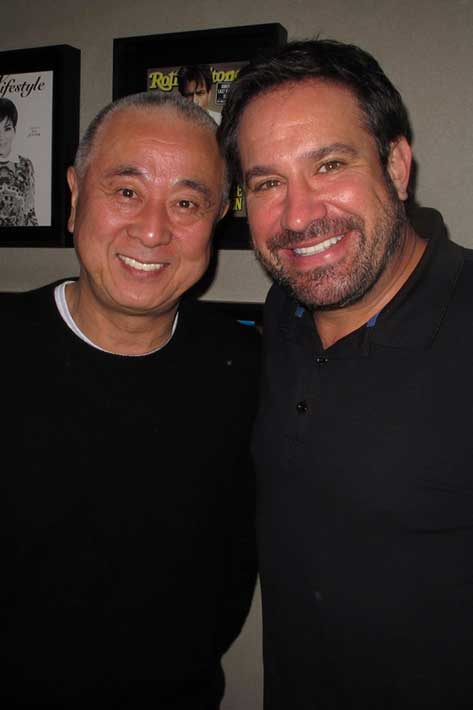 Chef Nobu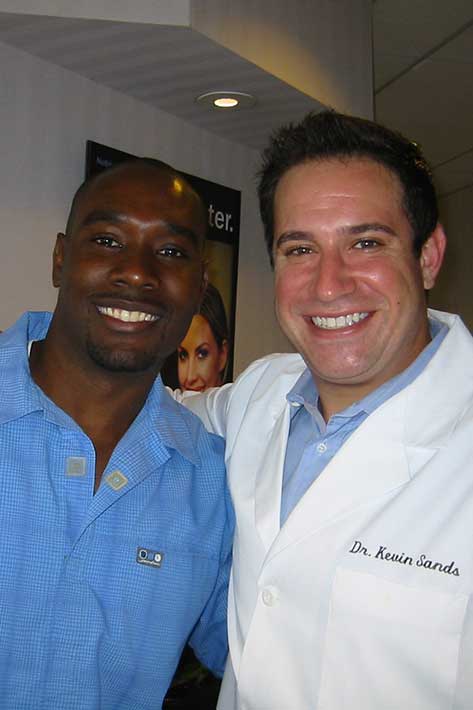 Morris Chestnut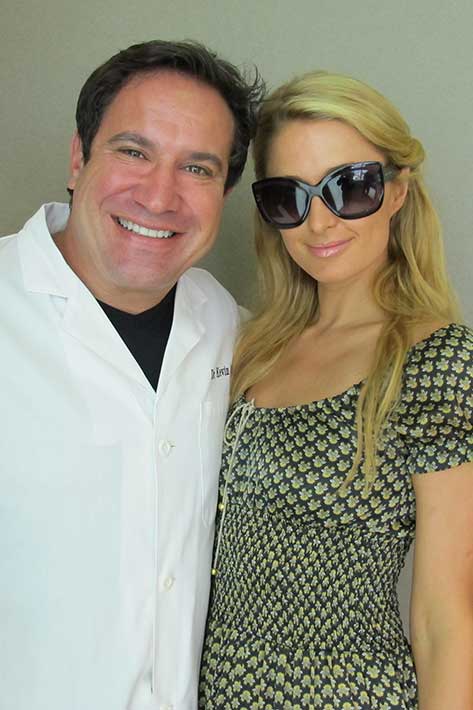 Paris Hilton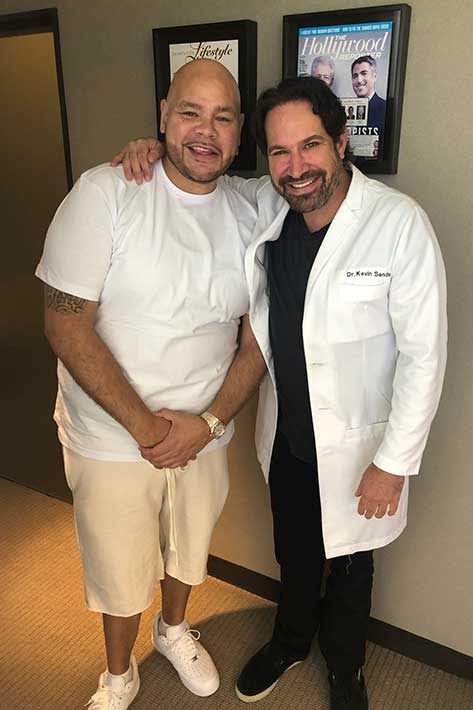 Fat Joe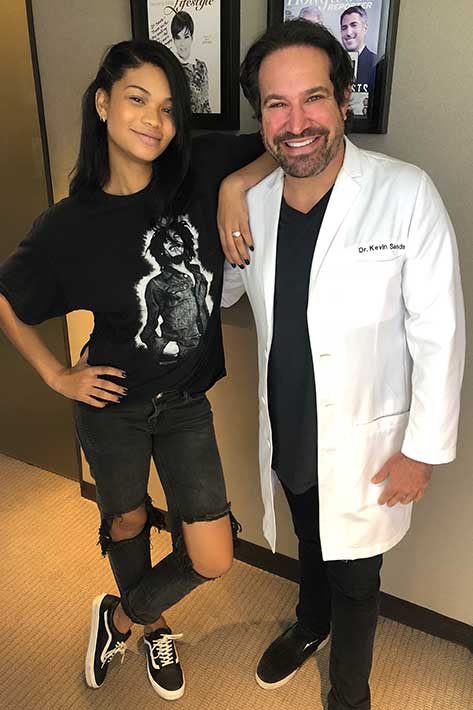 Chanel Iman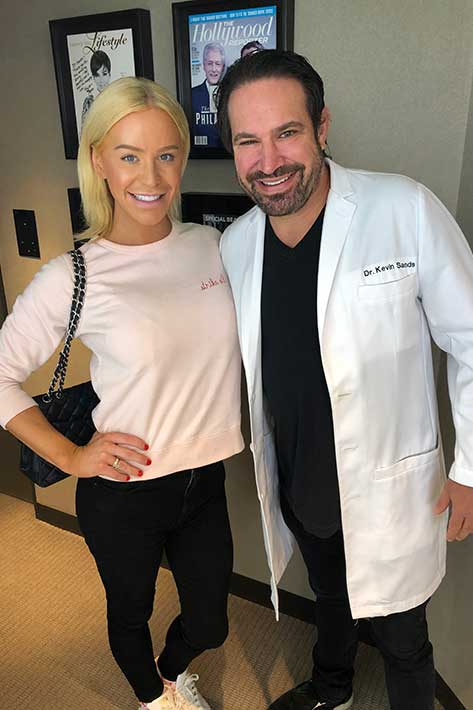 Gigi Gorgeous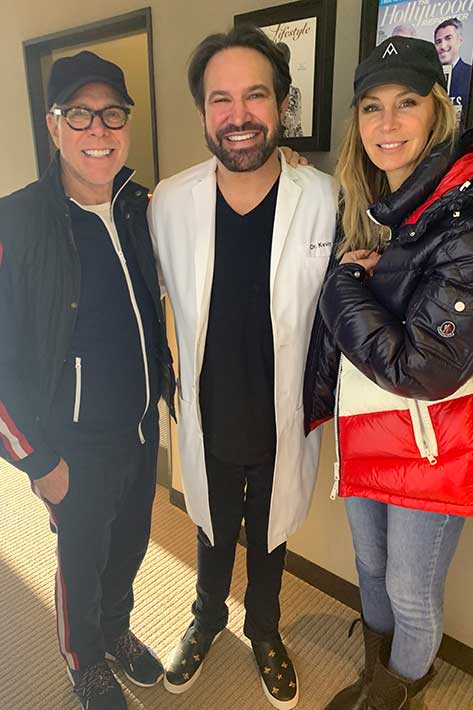 Tommy Hilfiger & Wife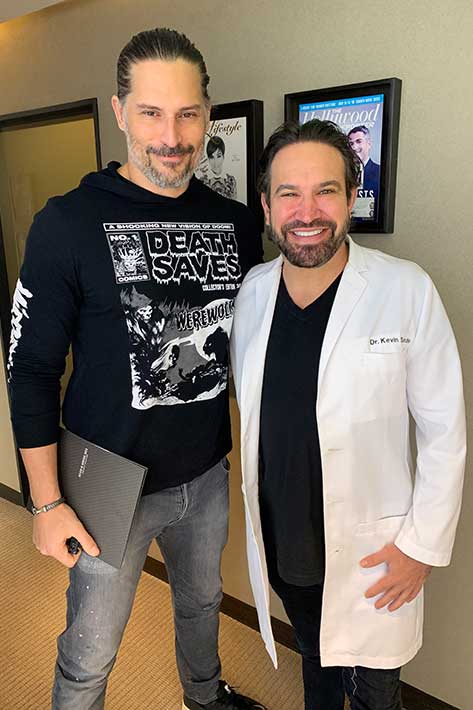 Joe Manganiello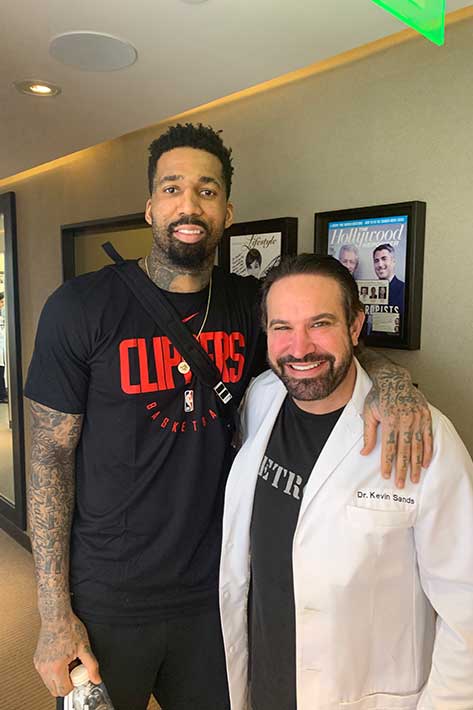 Wilson Chandler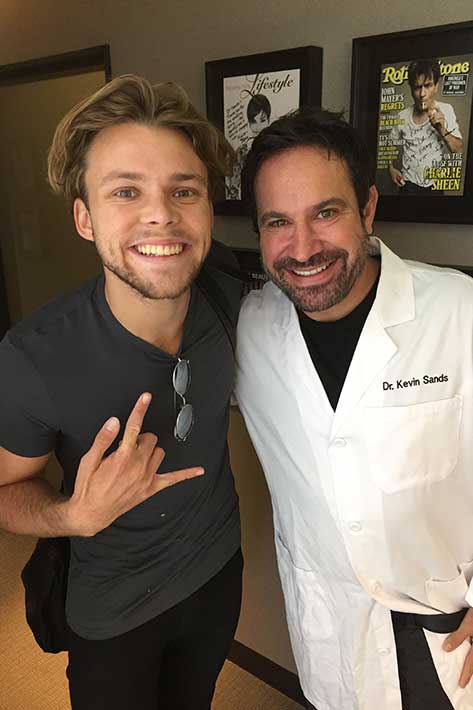 Ashton Irwin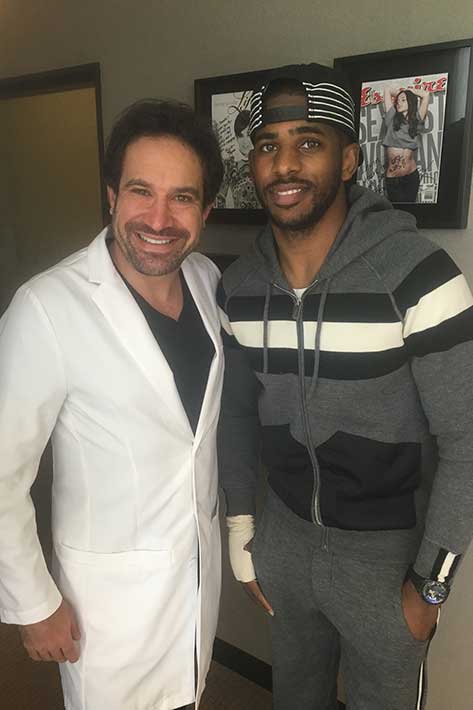 Chris Paul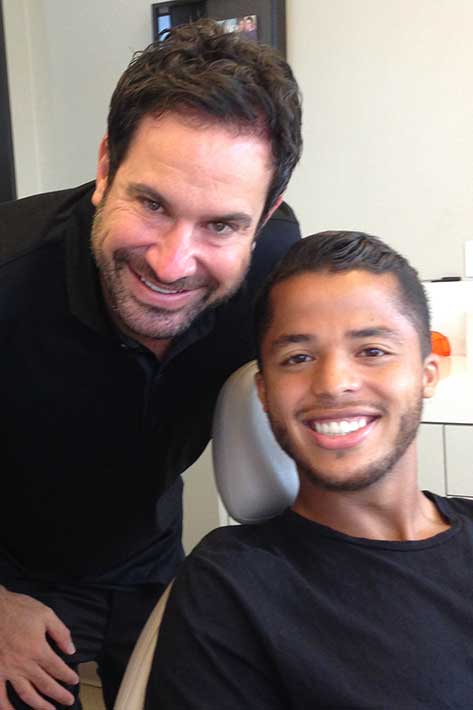 Giovani Dos Santos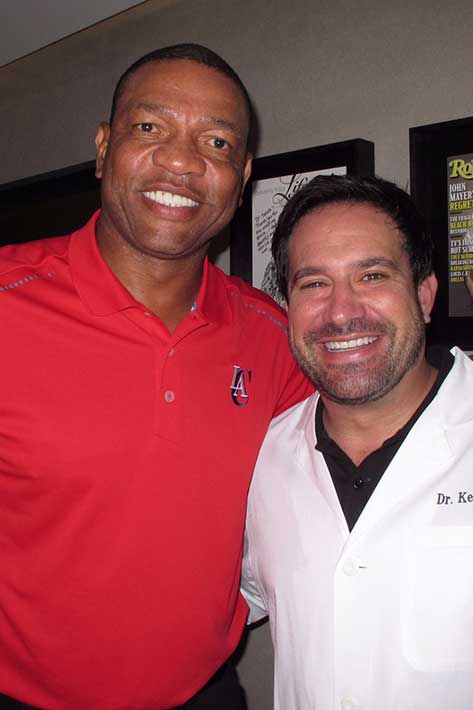 Doc Rivers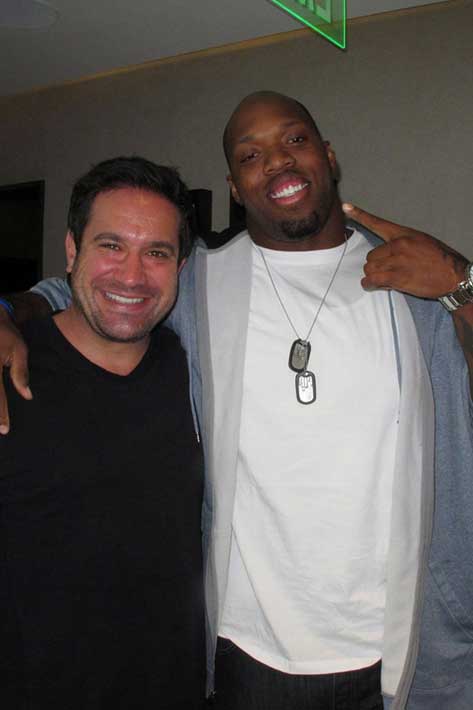 Terrell Suggs of the Baltimore Ravens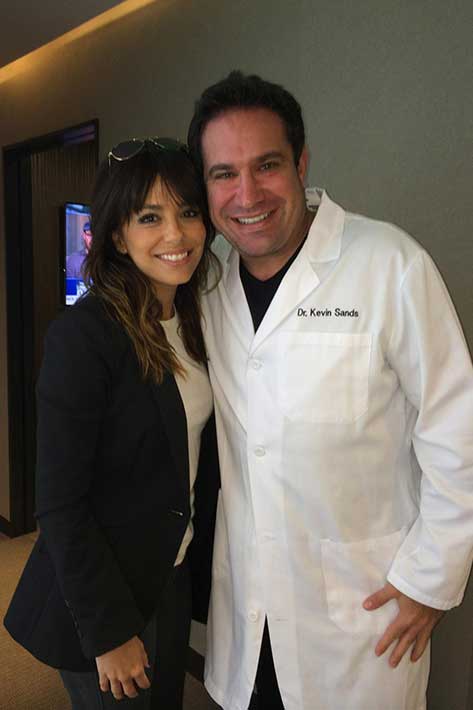 Eva Longoria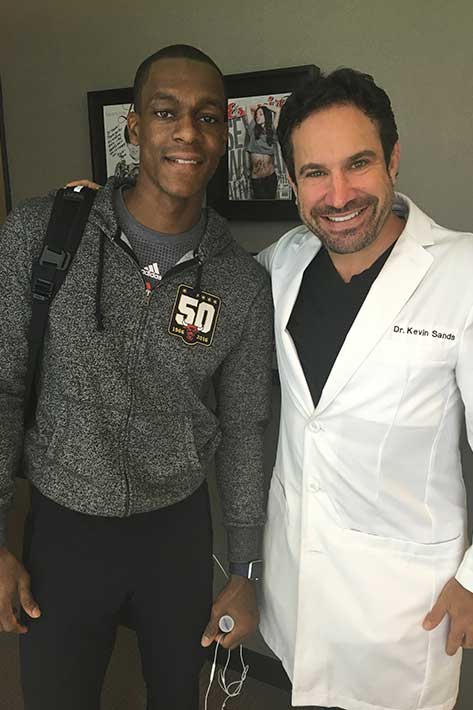 Rajon Rondo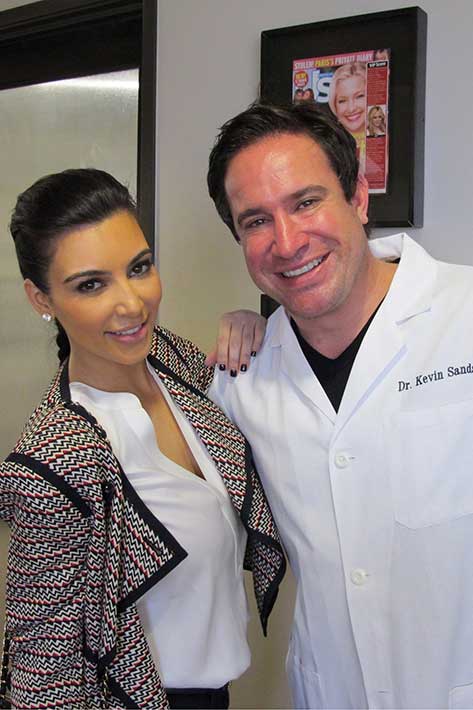 Kim Kardashian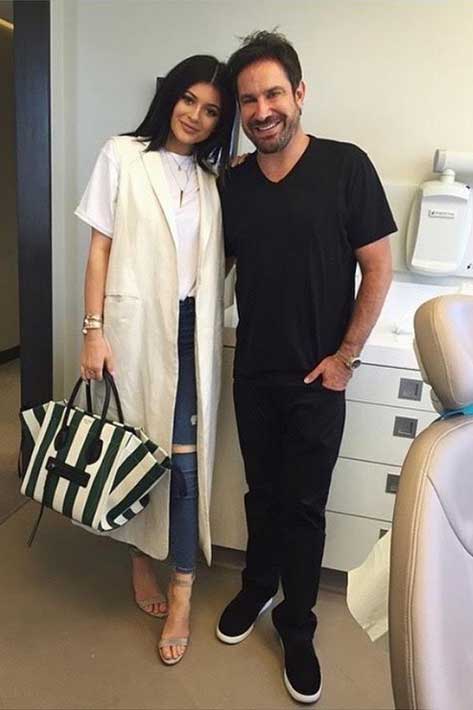 Kendall Jenner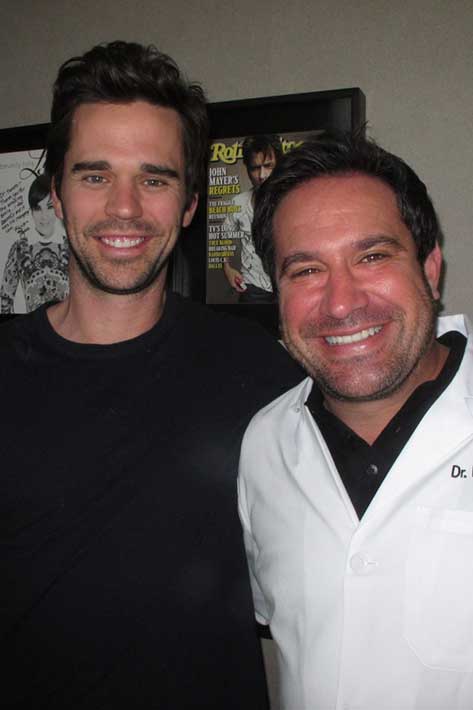 David Walton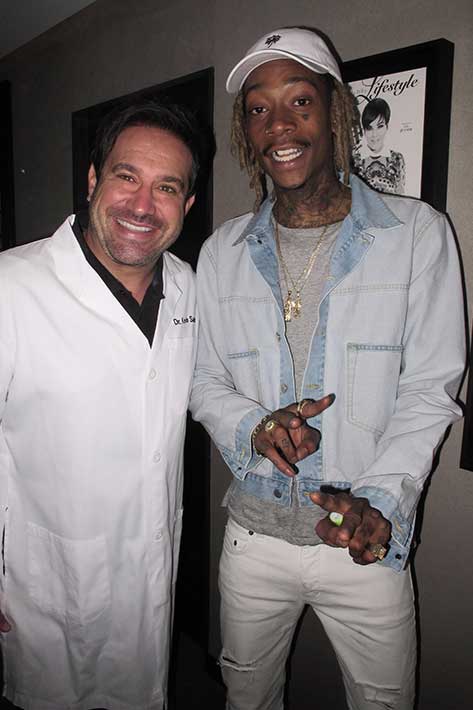 Wiz Khalifa
Contact Dr. Sands
If you feel that a full mouth restoration might benefit you, please contact Dr. Kevin Sands today to schedule a consultation. We will be happy to answer any questions you may have.