Zoom!® Teeth Whitening

Over time, teeth can become stained or discolored by certain foods and beverages, tobacco products, or simply the natural aging process. Brightening the shade of your teeth can be one of the fastest ways to significantly improve the appearance of your smile and boost your confidence. With Zoom!® teeth whitening, cosmetic dentist Kevin Sands, DDS can lighten the color of your teeth up to eight shades with just one in-office treatment. Zoom! teeth whitening offers professional-strength bleaching with results you can see immediately.
Benefits of Zoom!® Teeth Whitening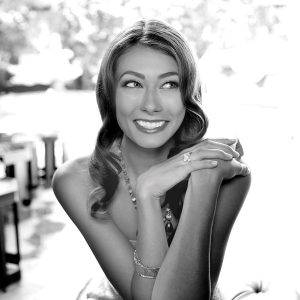 Although there are a large number of over-the-counter products that claim to whiten or bleach the teeth, Zoom! teeth whitening offers some unique advantages, including:
Professional-grade bleaching agents that can remove even the most difficult stains
Significant results with a single one-hour procedure
Resistance against future stains and discoloration
Long-lasting results
In addition, the benefits of Zoom! teeth whitening can complement other cosmetic or restorative dentistry procedures such as a full mouth restoration or a comprehensive smile makeover.
"Great place, very professional and friendly staff, had great experience and brilliant effect after my teeth whitening!!"
Over-the-Counter vs. Professional Teeth Whitening
There are many over-the-counter teeth whitening products available, from toothpastes to strips; however, the active bleaching ingredients in these products cannot compare to the professional-strength teeth whitening system we offer at our practice. The hydrogen peroxide-based gel used for Zoom! teeth whitening is stronger than any product or ingredient you will find in a store. This gel combined with the proprietary Zoom! activating light creates a chemical reaction that deeply penetrates the teeth and can whiten teeth up to eight shades. When you are ready to get serious about teeth whitening, professional Zoom! treatments are the best way to achieve your goals.
What Is the Zoom!® Teeth Whitening Procedure Like?
During the consultation process, Dr. Sands will determine if you are a good candidate for Zoom!® teeth whitening and if the procedure can achieve your individual cosmetic goals. The Zoom!® procedure begins by coating the teeth in a professional-grade whitening gel. This hydrogen peroxide-based gel is then activated by a special light that encourages oxygen to enter the dentin and enamel, bleaching out stains and discoloration. The entire chair-side procedure can usually be completed within an hour, you can immediately return to your normal daily life with no downtime, and you can enjoy a whiter, brighter smile.
How Is Tooth Sensitivity Managed During Teeth Whitening Treatment?
Prior to Zoom! teeth whitening you can use toothpaste formulated for sensitive teeth to help prevent discomfort during treatment. The active ingredients in these toothpastes work by filling naturally-occurring microscopic holes in the tooth's surface, which cause sensitivity. At the start of treatment a protective barrier is placed on the gums to prevent any irritation of the soft tissue; however, this usually does not protect against tooth sensitivity. If you have difficulty tolerating your Zoom! treatment, Dr. Sands can modify the intensity of the gel or shorten the duration of time your teeth are exposed to the activating light. Another option is to split your full treatment over two days to limit sensitivity.
How Long Do Teeth Whitening Results Last?
The longevity of your teeth whitening results depends on how you care for your teeth after treatment. To keep teeth white and bright it is important to avoid consuming staining beverages and foods when possible. If you do drink coffee, have a glass of red wine, or eat dark berries, you can help prevent stains from forming by rinsing your mouth or brushing soon after consumption. Use of tobacco products is another habit that can create tooth discoloration, so you may want to consider quitting, cutting back, or using non-staining nicotine-based products instead. Also, make sure to keep up with your dental hygiene and professional cleanings. If you notice you need a whitening touch-up, Dr. Sands may be able to provide you with professional at-home whitening gel and custom trays to use as-needed.
How Much Does Teeth Whitening Cost?
The average cost for Zoom! teeth whitening treatments in the Beverly Hills area is around $750; however, your treatment at our practice could cost more or less depending on your unique needs and goals. If you would like to get a price estimate for your personalized teeth whitening treatment, a consultation with Dr. Sands is recommended. After an examination and a discussion of your concerns, Dr. Sands can determine whether you are a good candidate for Zoom!. If you find out that the type of stains and discoloration you have will not respond well to whitening, you may want to consider porcelain veneers to brighten your smile with long-lasting results.
Whether you decide to go with teeth whitening or porcelain veneers, dental financing can make the cost of your care more affordable. Our practice is partnered with CareCredit® and Enhance Patient Financing—trusted third-party lenders that offer qualified applicants a variety of loan options and payment plans. If you have questions about pricing, payment options, or financing, please contact our practice.
For more information about whitening your teeth with Zoom!, or to schedule a consultation with Dr. Sands, please contact us today.