Skip to main content
Request an Appointment
One of the first things people notice about you is your smile, and as such, you want your teeth to look as best they can. With the many innovations in the field of cosmetic dentistry, Dr. Kevin Sands can correct a wide variety of teeth imperfections and brighten your smile with beautiful, natural-looking results. Our cosmetic dentist in Beverly Hills offers a range of effective treatments to correct stains, chips, gaps, misalignment, and other dental issues.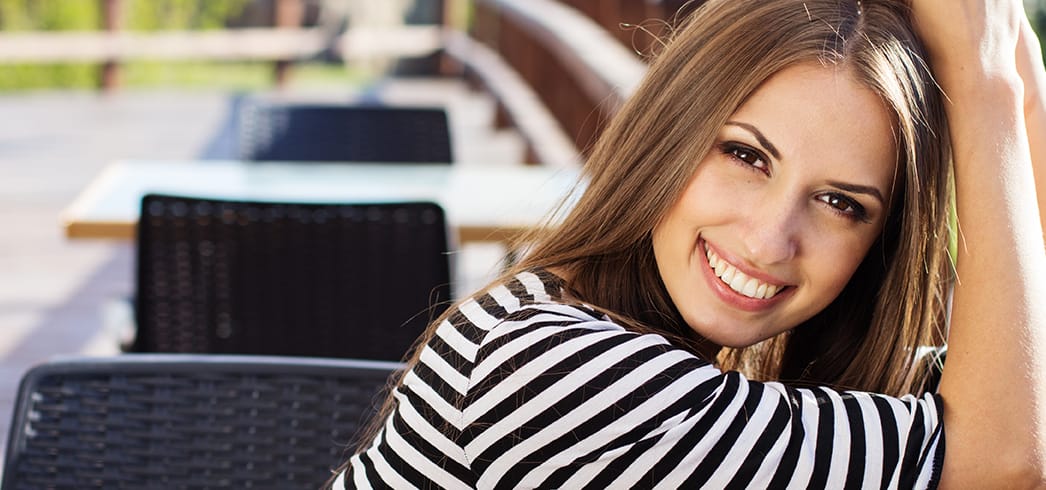 Cosmetic
What Cosmetic Dentistry Options Are Available?
Dr. Sands performs a full spectrum of advanced cosmetic dentistry services to help your smile look its very best. From effective professional tooth whitening sessions to complex full mouth restoration treatment plans, Dr. Sands can transform the health and beauty of your smile. Dr. Sands' artistry and skill combined with the latest techniques, high-quality materials, and state-of-the-art technology enable him to create dazzling, star-quality smiles. Click the links below to learn more about each option for improving your smile:
They look so natural, so real,
yet they were so perfect.
Zoom!® Teeth Whitening
With Zoom!® teeth whitening treatment, tooth discoloration caused by staining foods and beverages, tobacco-use, and aging can be significantly lightened for a brighter, more beautiful smile. This state-of-the-art in-office procedure has been proven to whiten teeth by up to eight shades or more. Treatment sessions typically last about an hour and the results achieved with Zoom!® can be long-lasting with proper follow-up care and daily dental hygiene. For more information regarding this procedure please visit our Zoom!® teeth whitening page.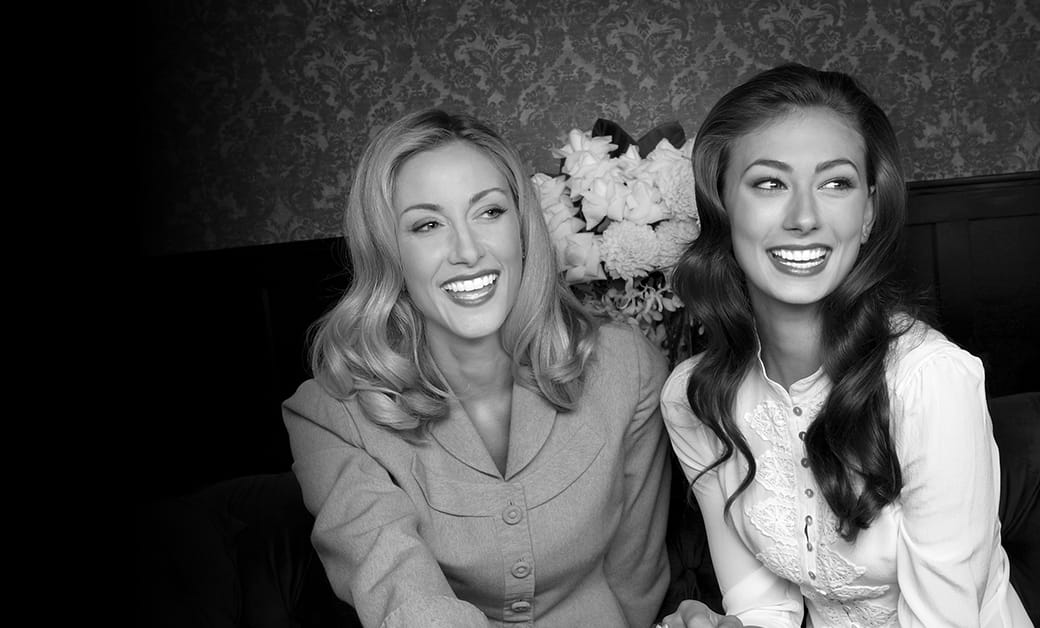 Porcelain Dental Veneers
With the ability to correct a wide number of common tooth imperfections simultaneously, porcelain veneers are one of our most popular cosmetic dentistry options. Porcelain veneers can conceal the appearance of chips, cracks, gaps, spaces, stains, discoloration, and even mild tooth misalignment. These thin, durable, custom-made porcelain shells are affixed to the front surface of the tooth for natural-looking, long-lasting results. Dr. Kevin Sands works with a high-quality lab to create veneers with an optimal fit and superior esthetics.
Most of our patients find that porcelain veneers both look and feel just like natural teeth. With proper maintenance and care, your porcelain veneers can help you enjoy a beautiful, youthful smile that lasts for decades.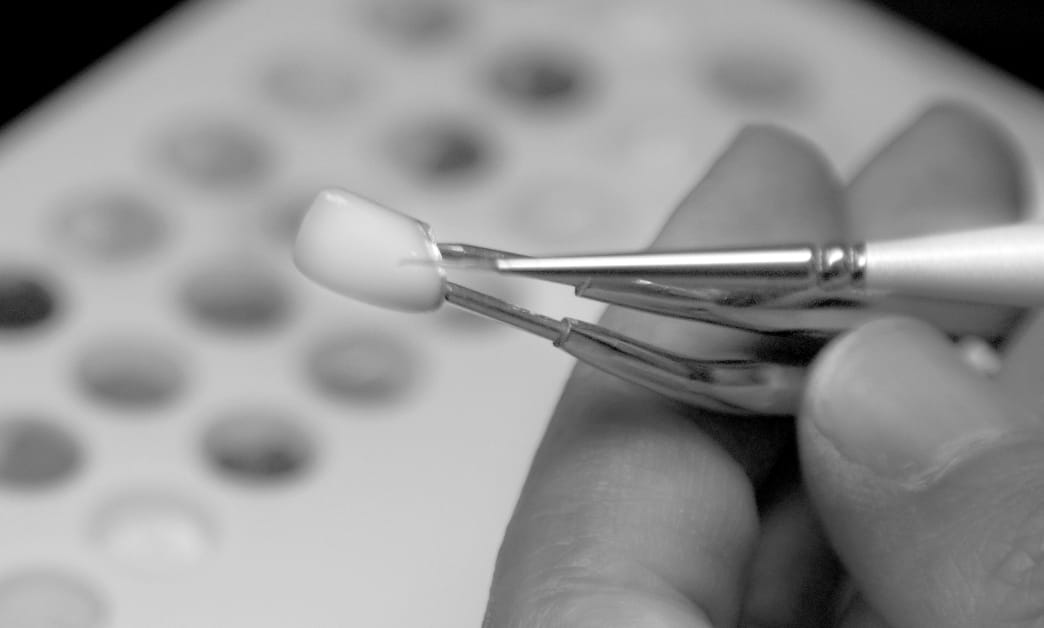 Porcelain Crowns
Porcelain dental crowns are custom-designed to restore teeth that are affected by severe decay or damage. They are also used in conjunction with root canal therapy to rebuild the full structural body of the treated tooth and protect against further damage. The crowns we offer are created from high-quality materials, making them durable, long-lasting, and aesthetically pleasing restorations. Crowns can be very effective for supporting a large filling, protecting weak teeth from fracture, restoring fractured or chipped teeth, and many other issues. They are made to cover the entire tooth, and are specifically designed to produce the most comfortable fit and natural-looking results. Each crown is color matched and custom designed to blend beautifully with surrounding teeth. In many cases, porcelain crowns are the most suitable choice for preventing the extraction of a badly damaged tooth and restoring its natural appearance.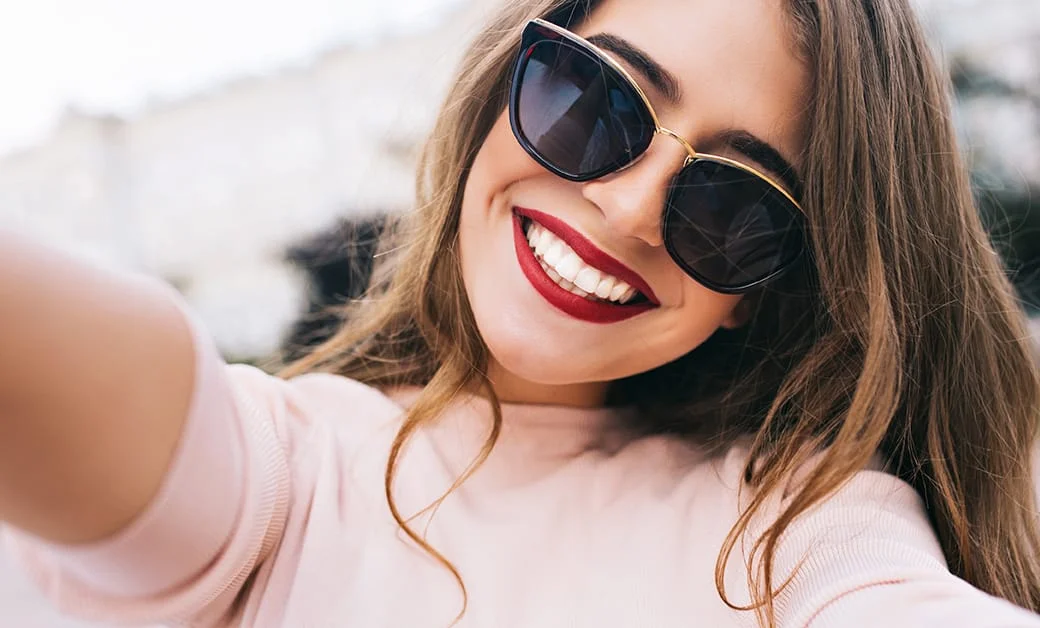 Tooth-Colored Fillings
Dark, metal-amalgam dental fillings are no longer the optimal treatment for cavities. Dr. Sands now exclusively uses tooth-colored composite resin to effectively fill cavities and prevent filling-related complications in the future. The material is not only strong, durable, and long-lasting, but it is custom matched to the shade of your natural tooth for a flawless result. The fillings are virtually undetectable and help maintain a brighter, healthier smile. It is common for patients with several metal fillings to request replacement with tooth-colored composite fillings for an aesthetic upgrade and improved protection against further decay.
Inlays and Onlays
Dental inlays and onlays reinforce the surfaces of the back teeth to prevent the invasion of bacteria. These commonly performed treatments can reduce the chances of cavities and further decay from setting in. Inlays and onlays can also be very beneficial for teeth that have small fractures or cracks, ultimately giving them enhanced strength and support. Composed of a strong ceramic material, inlays and onlays are made to blend in with the color of your natural teeth – they are barely noticeable after they've been placed.
Dental Bridges
For individuals missing a tooth or series of adjacent teeth, a custom dental bridge can provide an effective option for restoring a full smile. Dental bridges typically include a porcelain tooth replacement fused to two dental crowns on each side. In addition to filling the gap left by a missing tooth, dental bridges can prevent teeth from shifting, enable proper chewing, and improve speech. To provide a natural look and optimal fit, each dental bridge is custom-made according to the patient's specific needs and cosmetic goals.
Why Choose Dr. Sands for Cosmetic Dentistry?
Dr. Sands is commonly considered the ideal choice for patients seeking the finest in cosmetic dentistry treatment. His credentials, reputation, treatment methods, artistry, flawless results, and star-studded list of clientele position him as one of Beverly Hills' top cosmetic dentists. When you select Dr. Sands for cosmetic treatment, you can expect VIP care at every stage of the process—he uses only the latest technology and finest materials to design and create the world's most beautiful smiles. Patients can expect natural-looking, long-lasting results that enhance their facial beauty and confidence. Every treatment plan is personalized to suit the needs and goals of the patient for a smile that is both healthy and uniquely stunning. For women and men who are considering high-quality cosmetic dentistry for a more beautiful smile, we extend an invitation to meet with Dr. Sands to explore the results that are possible. During a consultation, Dr. Sands can evaluate the current condition and appearance of your smile, explain the treatments that are well-suited for your needs, and design a custom treatment plan to provide you with your dream smile.
How Much Does Cosmetic Dentistry Cost?
The cost of cosmetic dentistry treatments varies considerably and depends on a number of factors. Such factors may include the extent of treatment, the particular procedure, and your individual oral health. Please also note that some of our treatments may cost more than others, simply to account for the advanced technology and/or materials used in the procedure.
Here are the average prices* for cosmetic dentistry procedures at our practice:

| Zoom!® Teeth Whitening | Porcelain Dental Veneers | Invisalign® | Gum Lift / Gum Contouring | Dental Bonding |
| --- | --- | --- | --- | --- |
| Approximately $750 Per Treatment | $2,000 to $5,000 Per Veneer | $3,500 to $8,000 | Variable, But Usually Approximately $350 per tooth | $400 To $700 Per Tooth |
| Full Mouth Restoration | Porcelain Crowns | Tooth-Colored Fillings | Inlays and Onlays | Dental Bridges |
| --- | --- | --- | --- | --- |
| Highly Variable, But Typically Around $2,000 Per Tooth | $1,000 to $3,000 Per Crown | Approximately $400 Per Tooth Surface | $800 to $2,000 Per Tooth | Approximately $2,000 Per Tooth |
We never want financial issues to stop you from getting the care you deserve. Please feel free to ask about our financial options during your consultation. We are proud to work with CareCredit® and Enhance Patient Financing, two third-party lenders with excellent loan options to facilitate the payment process for eligible patients.
*These are not exact quotes for the cost of your procedure; rather, they are average price ranges to help you get a better idea of what to expect. The actual cost can vary depending on factors such as anesthesia fees, materials used, or other associated fees. Please schedule a consultation for a personalized quote.
Make the first step toward the smile you have always wanted by contacting our practice to schedule a consultation with Dr. Sands!