Smile Makeover
What is a Smile Makeover?
A smile makeover is a combination of cosmetic and restorative dental procedures that are used to correct dental imperfections and enhance the overall appearance of the teeth and smile. An evaluation of the alignment, symmetry, condition, size, shape, and shade of each tooth—along with a discussion of the patient's goals—provides cosmetic dentist Kevin Sands, DDS with the information he needs to develop a custom smile makeover treatment plan.
What Can a Smile Makeover Do?
Dr. Sands offers a full range of cosmetic dentistry options that can conceal or repair nearly any dental concern. He has experience and expertise in treating conditions that are impairing the health and/or appearance of your teeth, gums, and smile. During a one-on-one consultation at his Beverly Hills practice, Dr. Sands listens to your specific aspirations, understands your concerns, and designs an individualized approach for giving you that great-looking smile of your dreams.
To schedule a consultation for smile design, please contact Dr. Kevin Sands today.
This has been a total life changer for me
What are My Smile Makeover Options?
Smile design takes into account a variety of dental concerns, such as discoloration, misalignment, missing teeth, gaps and chips, and other imperfections, which may be preventing you from having the beautiful smile you desire. Using the finest porcelain and ceramic restorations—which are custom fabricated for an optimal fit and appearance—along with other professional cosmetic treatments, Dr. Sands can transform almost any smile. He may also incorporate additional dental care to improve the condition of your teeth and gums for optimal health and long-lasting results.
The cosmetic options that Dr. Sands commonly uses for smile makeovers include:
Every smile design program is custom-tailored to suit your unique appearance, lifestyle, needs, and goals. Dr. Sands can recommend the most effective smile restoration and enhancement options for creating a beautiful smile that boosts your self-confidence. With help from Dr. Sands, you can have the smile that lights up the room!
What is the Smile Design Process Like?
The smile design process begins with your consultation and a thorough dental evaluation. With our advanced Planmeca ProMax® 3D imaging technology, Dr. Sands can capture dynamic 3D digital scans of your dental structures and jaw. These high resolution images can help Dr. Sands easily explain any dental concerns he detects and discuss various treatment approaches. Planmeca ProMax® 3D helps our patients better understand the status of their dental health and make well-informed decisions about treatment.
Once you and Dr. Sands have decided on the treatments you'd like to have, he can explain how your treatment plan will be accomplished. Depending on the amount of dental work you require, your smile makeover may take a single appointment or several appointments that are spaced apart while healing occurs or restorations are fabricated. If your smile makeover plan includes porcelain veneers, crowns, or dental implants, Dr. Sands will once again use the Planmeca ProMax® 3D technology to take digital impressions of the teeth and gums to help design custom restorations that fit comfortably and look natural. Dr. Sands can inform you of any preparation your teeth will require and explain the placement process for the restorations involved in your treatment plan. When the final restorations are fitted and placed, you will be able to enjoy your rejuvenated smile!
"He is an extremely competent dentist that cares about doing high quality work and making sure that the results are to your satisfaction and high standards. Best cosmetic dentist you can ever hope to find, I highly recommend Kevin Sands, the office is so beautiful and everyone is so kind."
How Much Does a Smile Makeover Cost?
The price for a smile makeover can vary greatly from patient to patient based on the unique details of his or her custom treatment plan. At top cosmetic dentistry practices in the Los Angeles and Beverly Hills area, the average cost ranges for these treatments and high-quality restorations are as follows:
Porcelain Veneers – $2000 to $5000 per tooth
Porcelain Crowns – $1000 to $3000 per crown
Dental Implant Crowns – $2000 to $5000 per tooth
It is important to note that the itemized pricing for your smile makeover may be higher or lower than these listed averages.
The total cost of your smile makeover will be determined by a variety of factors:
Any dental work needed to improve your oral health
The cosmetic treatments that are included in your smile makeover treatment plan
Any custom restorations that you require
The type of material your restorations will be crafted from
The complexity of your case
Anesthesia or sedation expenses
At the end of your consultation, you will be presented with a full price quotation for your smile enhancement plan. Our friendly office team can help you review each line item so that you understand how your total was calculated. If desired, they can also explain the various payment options we accept to help cover the cost of your care.
Smile Makeover Before-and-After Photos
"Provides the best service and is highly skilled! By far the best quality dentist who will give you the perfect smile"
How Do I Choose a Smile Makeover Dentist?
When you choose a cosmetic dentist to perform your smile makeover, you want to be sure that he or she has the experience and expertise necessary to create the healthy, beautiful smile you desire. When you see that a cosmetic dentist is a member of the American Academy of Cosmetic Dentistry (AACD)—like Dr. Sands—you know that they have undergone a stringent approval process and uphold the highest standards in patient care and dental excellence. The members of this prominent professional association are focused on staying abreast of the latest cosmetic dentistry techniques, materials, and technology so that they can give their patients the outstanding results they deserve.
In addition to being a member of the AACD, you want to make sure you like the work your dentist performs. We suggest reviewing smile makeover before-and-after photos of their patients and seeing if you would be happy with similar results. Finding examples of patients who have undergone the same procedures you are considering may be particularly informative. Cosmetic dentist ratings and reviews can also provide insight into the individuals you are considering: Do patients like their results? Do they offer advanced technology? Do they provide a comfortable, stress-free experience?
Finally, you will want to meet your smile makeover dentist in person before committing to treatment. During a consultation, he or she should perform a thorough dental exam and smile evaluation to identify key areas for improvement and assess your candidacy for particular treatment options. Make sure your goals are understood and that your dentist is able to provide a clear explanation of the treatment plan they are recommending. If you feel comfortable with your dentist and feel confident in their abilities, you should move forward with treatment when you are ready. Feel free to meet with as many cosmetic dentists as you like until you find the one you want to transform your smile.
A-List Quality Smiles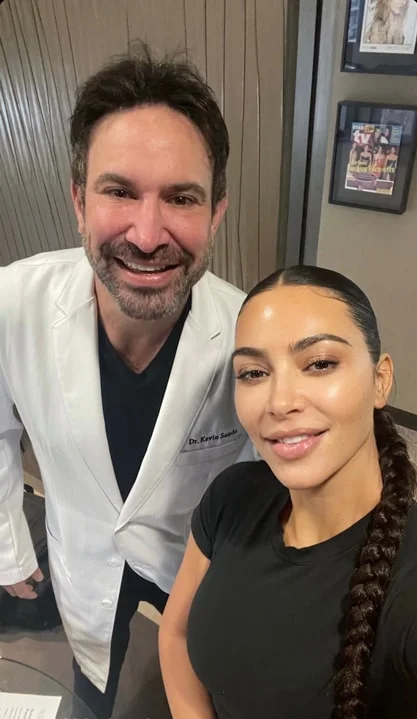 Kim K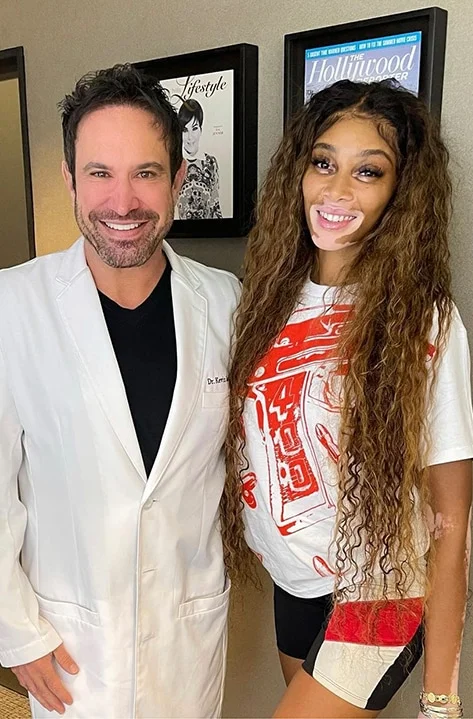 Winnie Harlow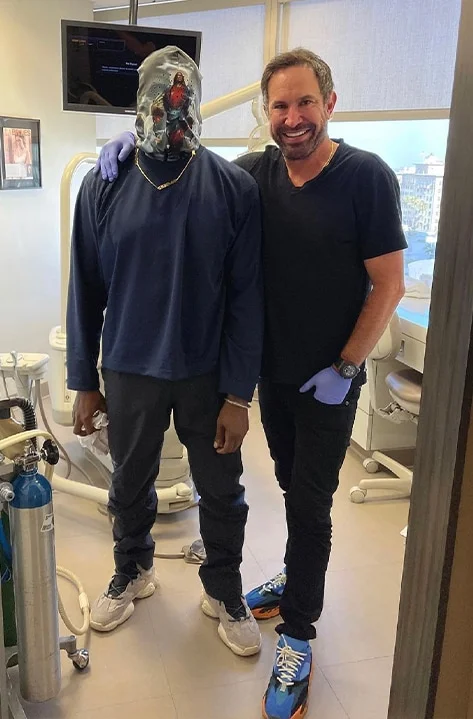 Kanye West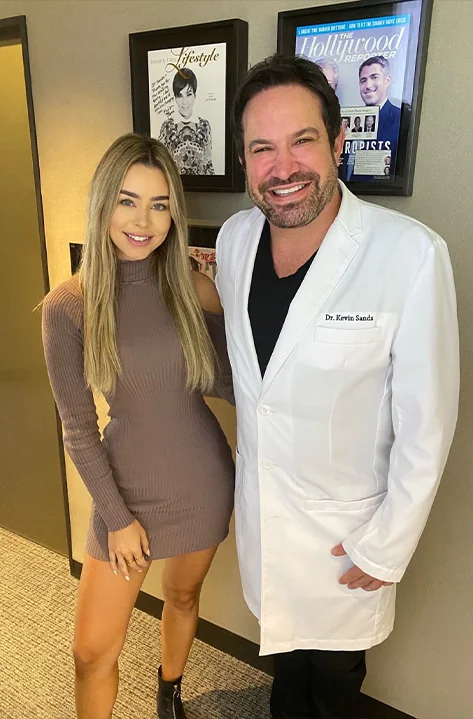 Sierra Furtado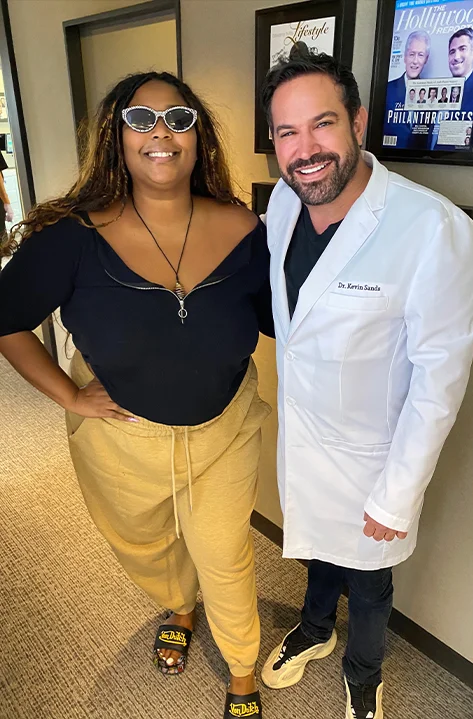 Lizzo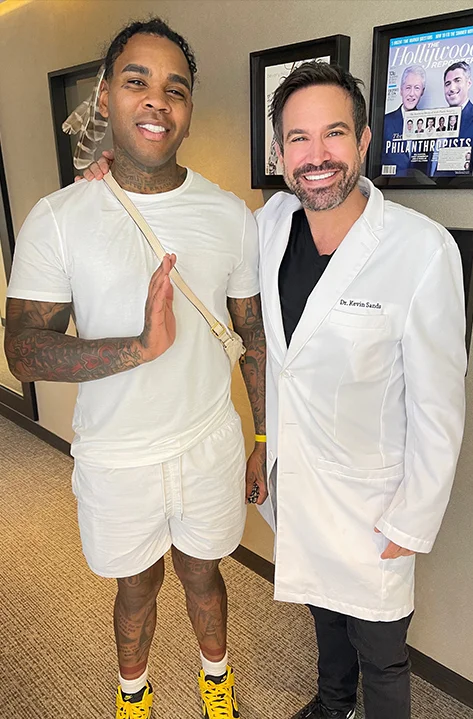 Kevin Gates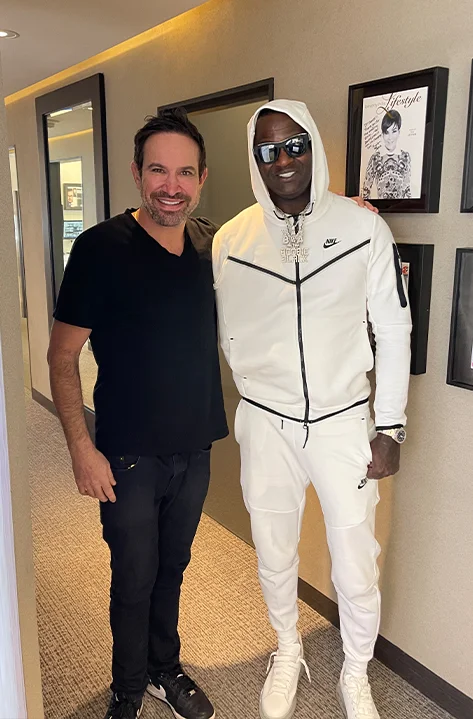 OG Boobie Black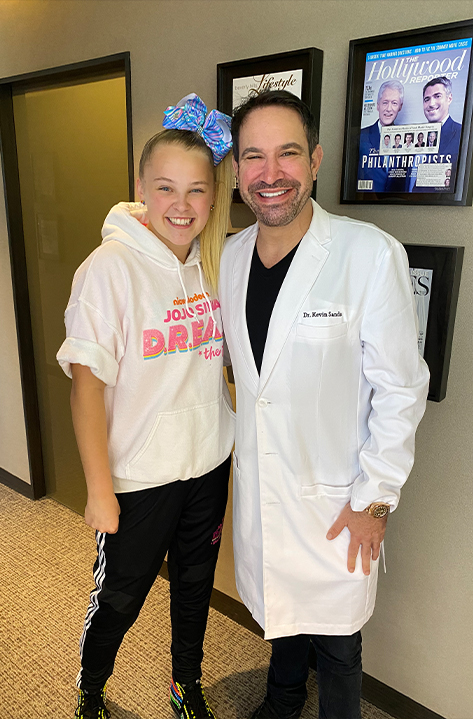 Jojo Siwa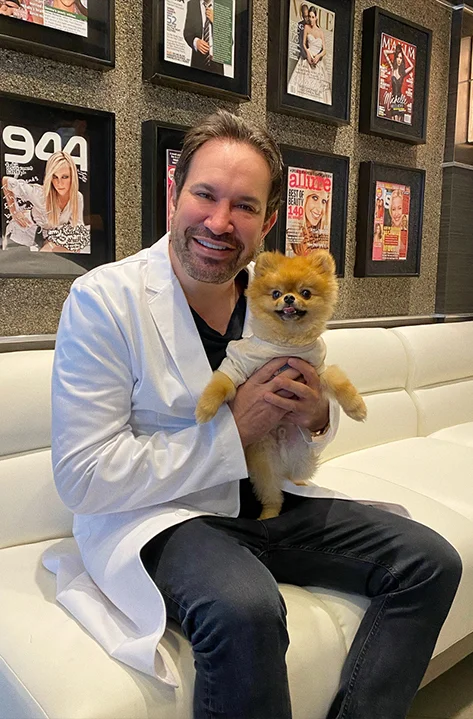 Jeff Pom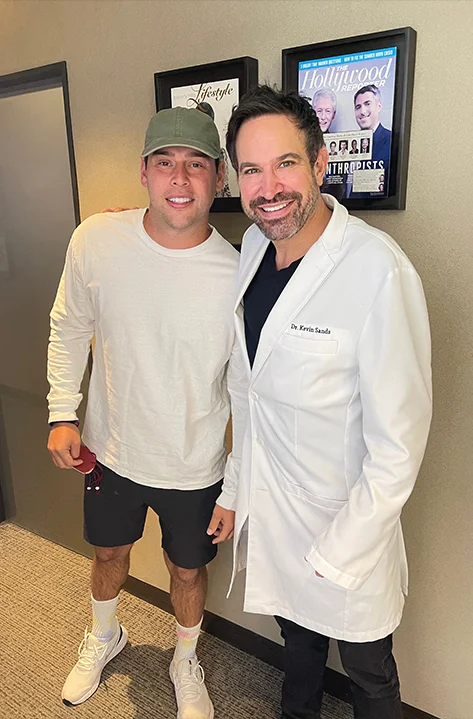 Scooter Braun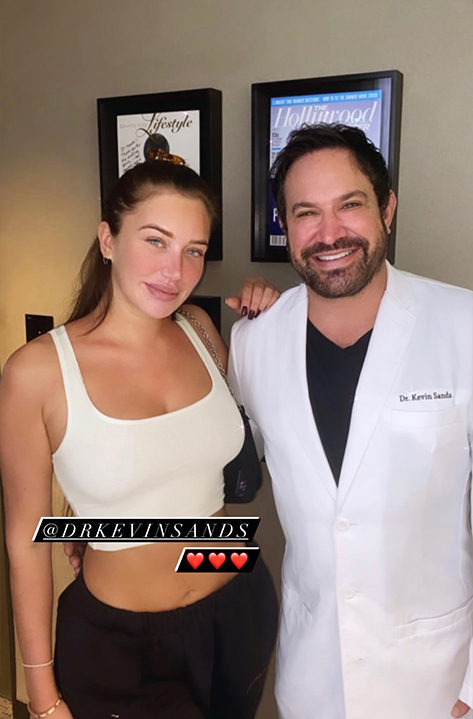 Stassie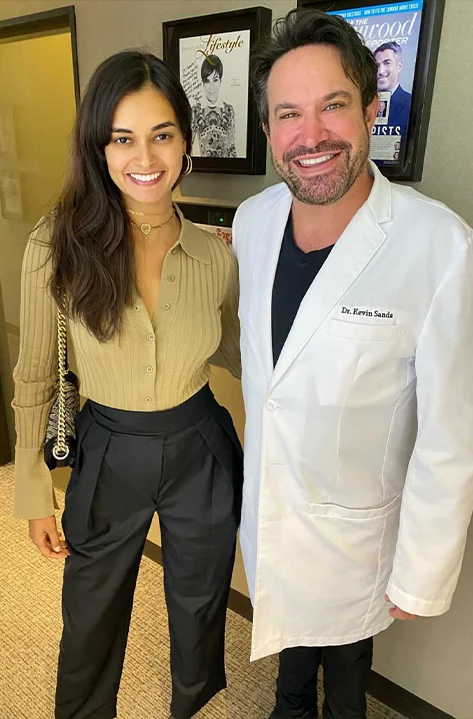 Gizele Oliveira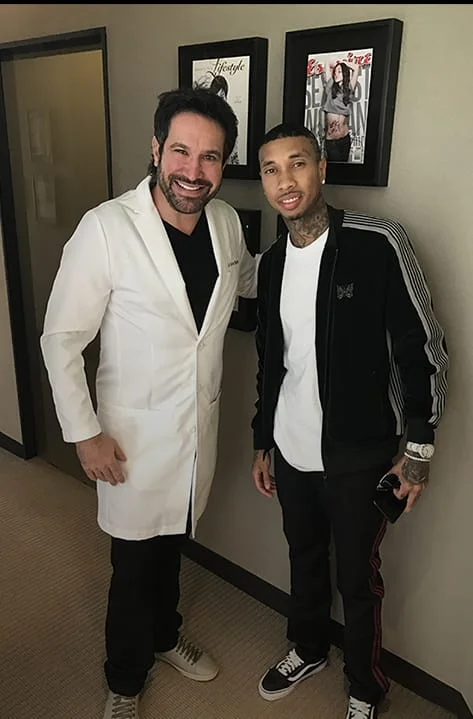 Tyga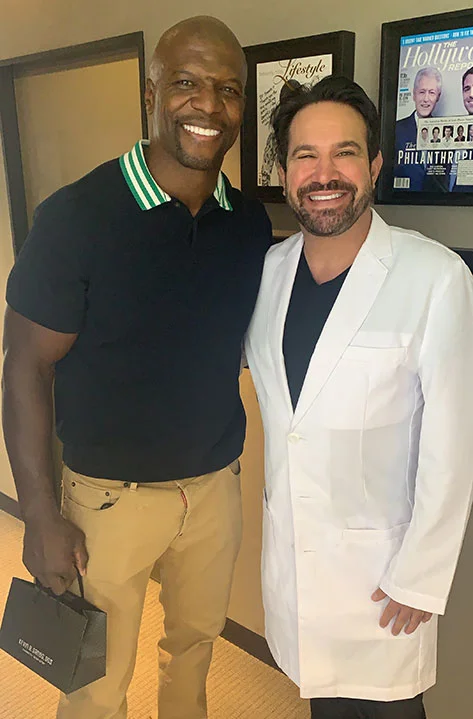 Terry Crews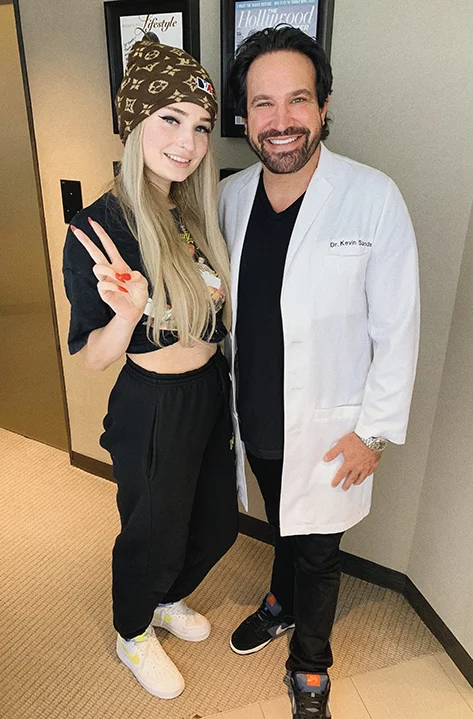 Kim Petras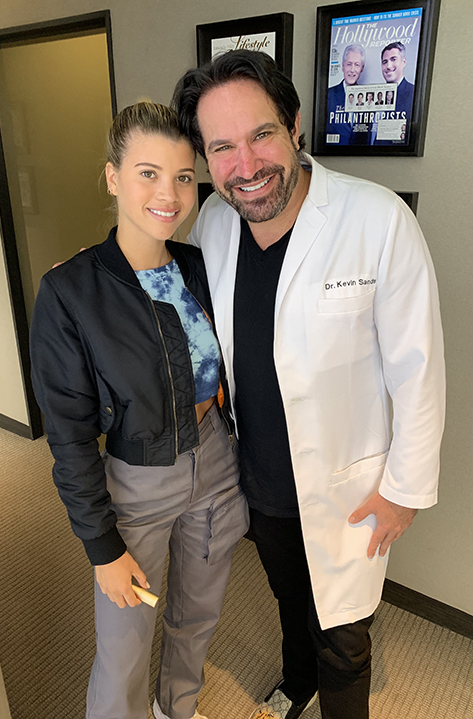 Sofia Richie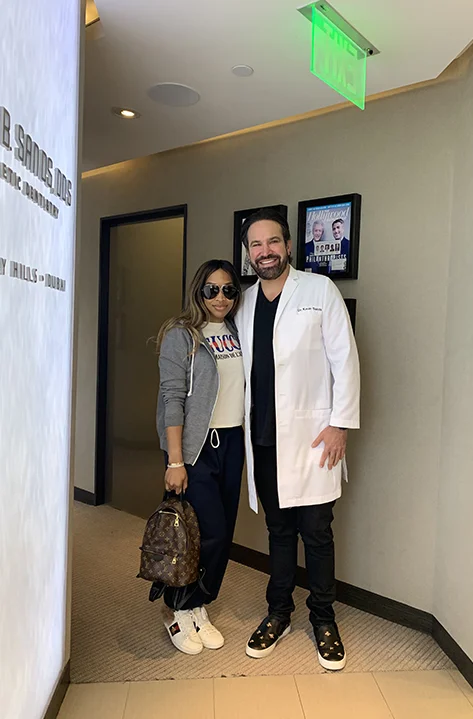 Malika Haqq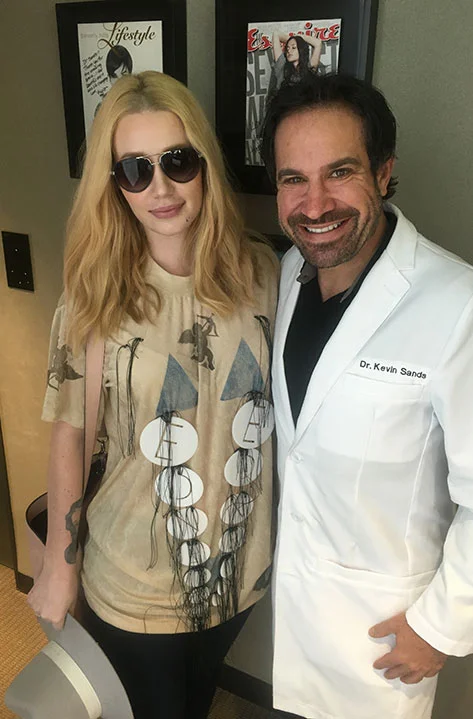 Iggy Azalea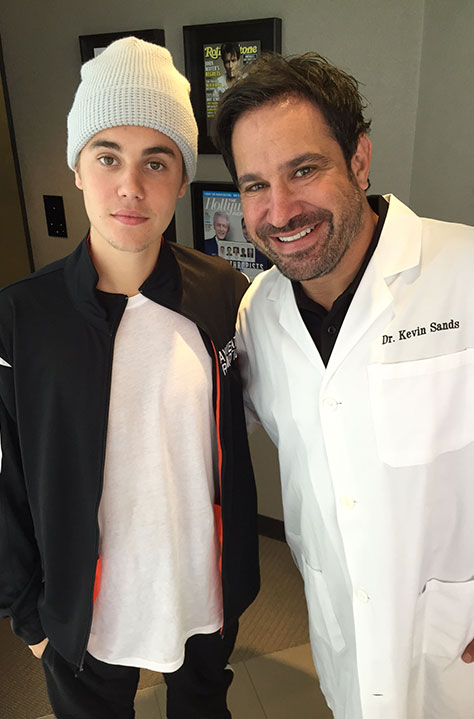 Justin Bieber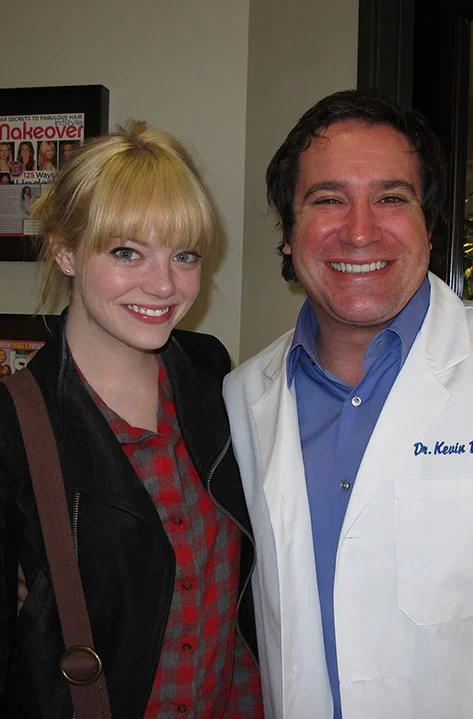 Emma Stone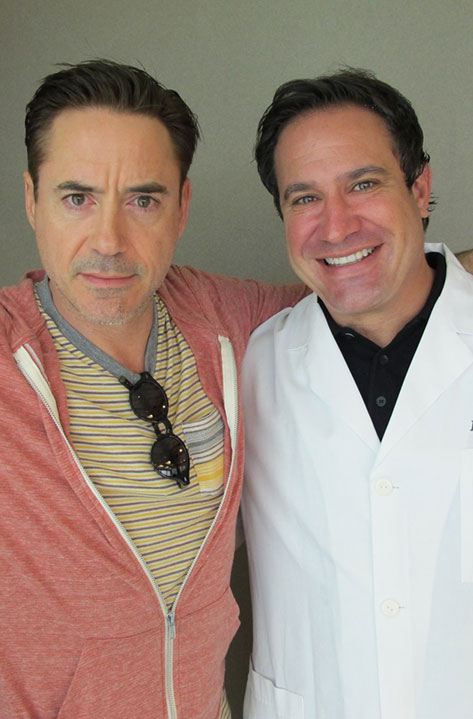 Robert Downey Jr.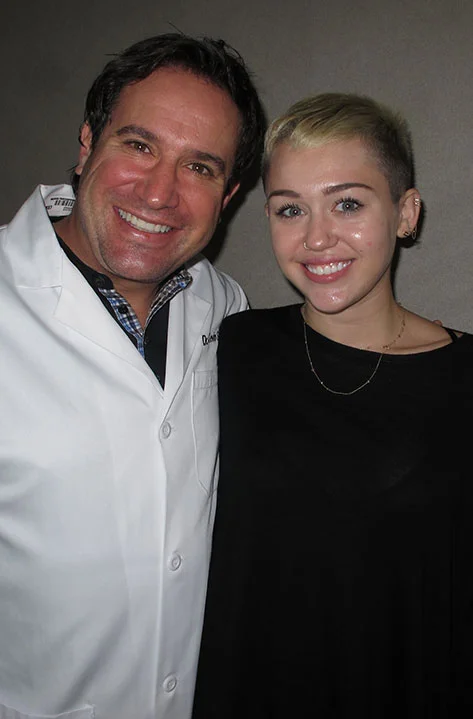 Miley Cyrus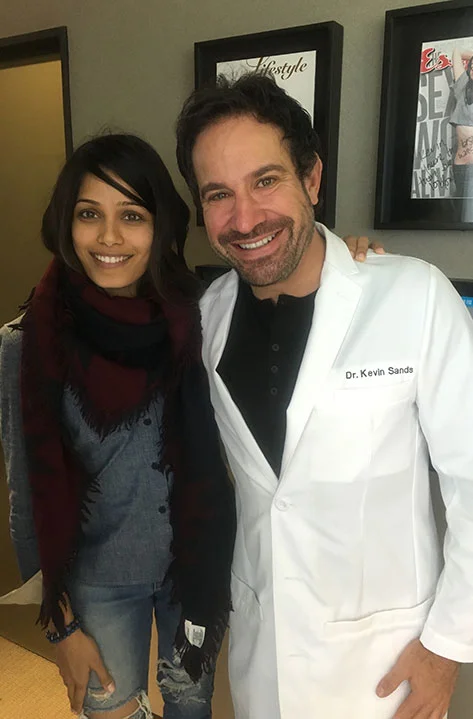 Freida Pinto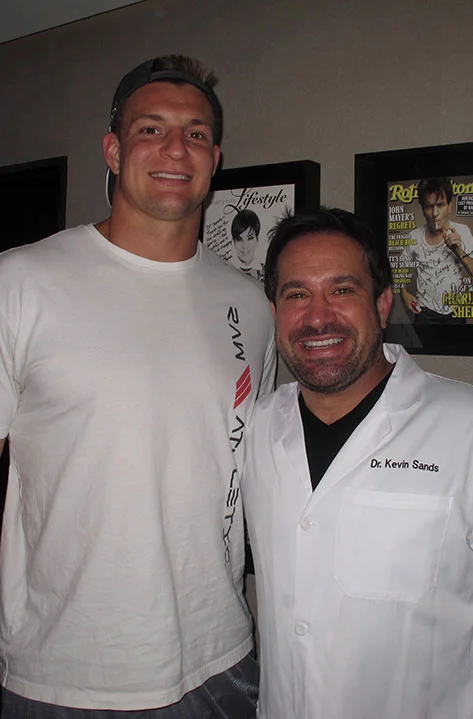 Robert "Gronk" Gronkowski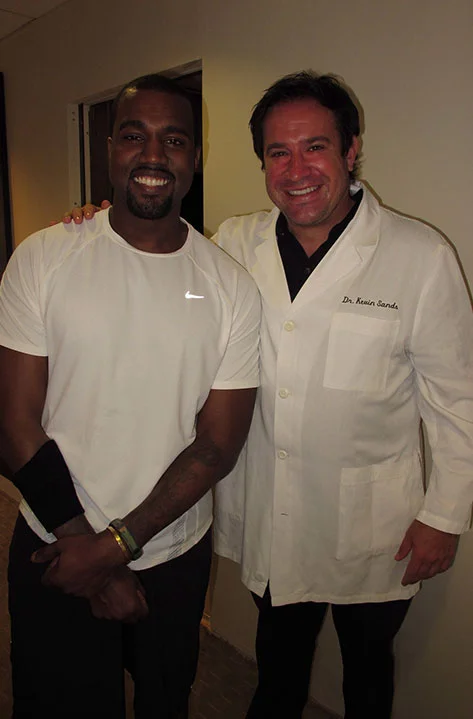 Kanye West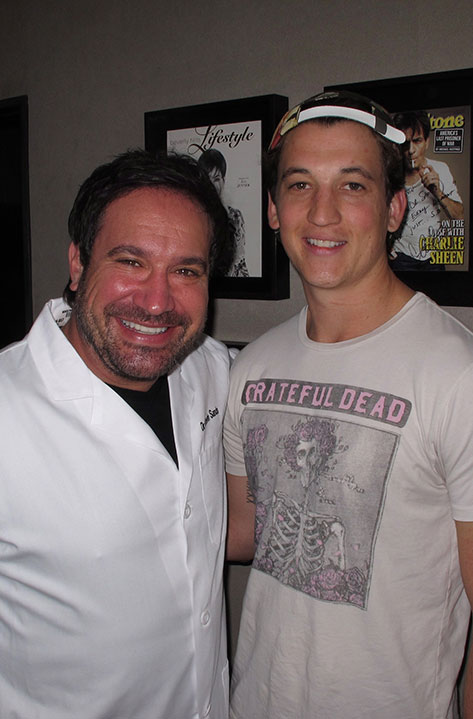 Miles Teller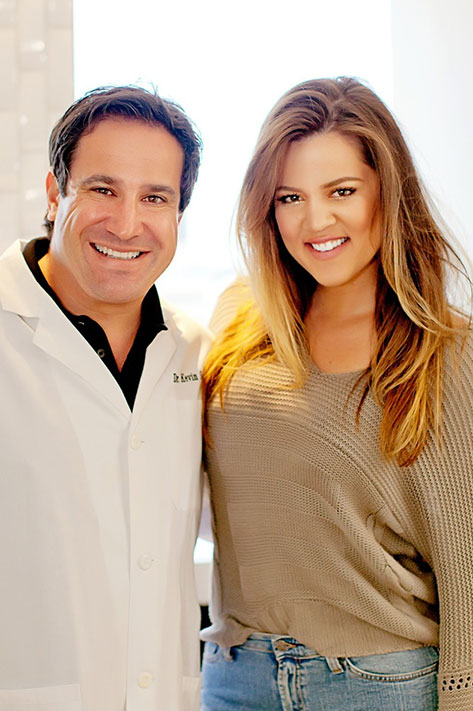 Khloe Kardashian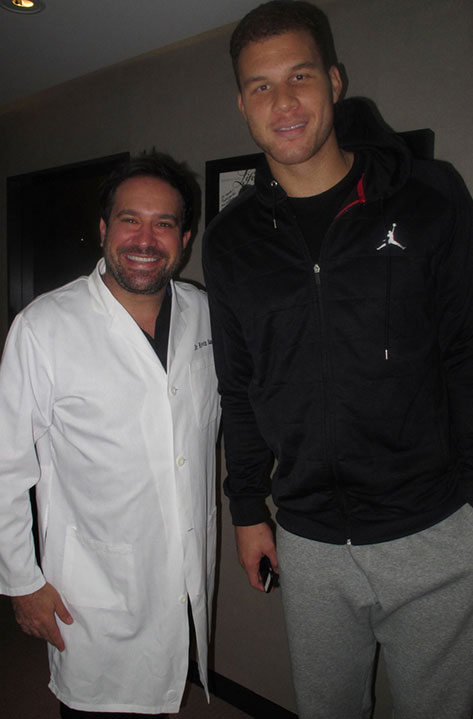 Blake Griffin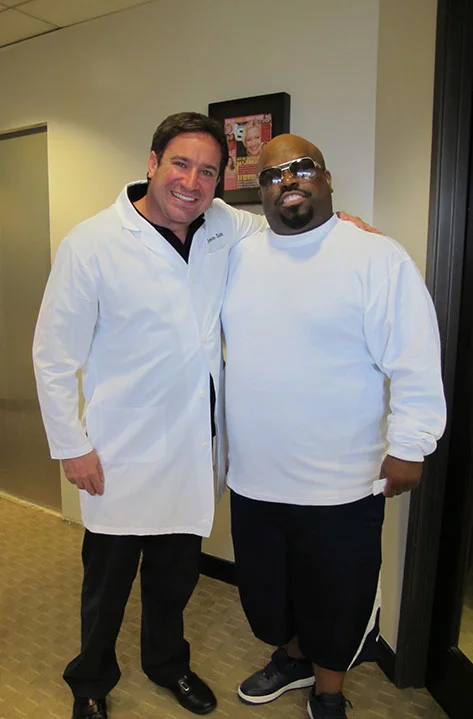 Cee Lo Green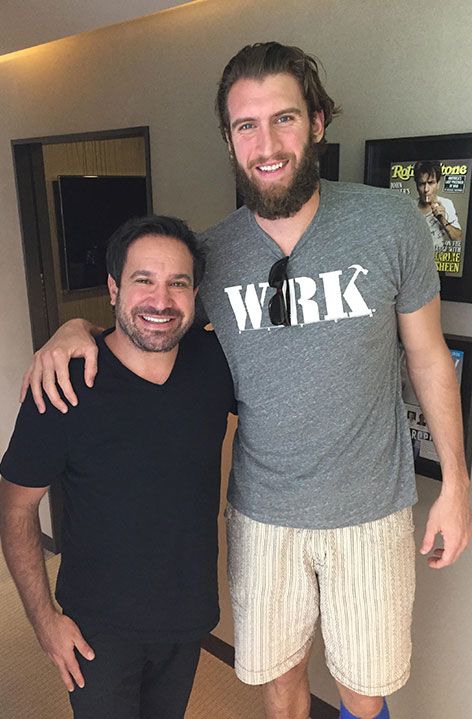 Spencer Hawes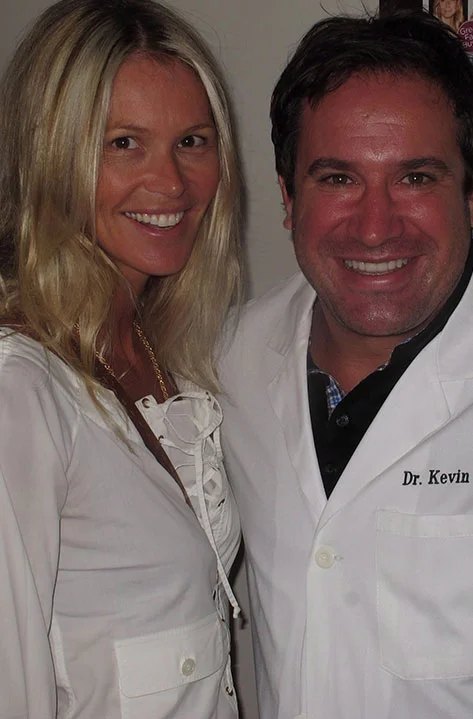 Elle Macpherson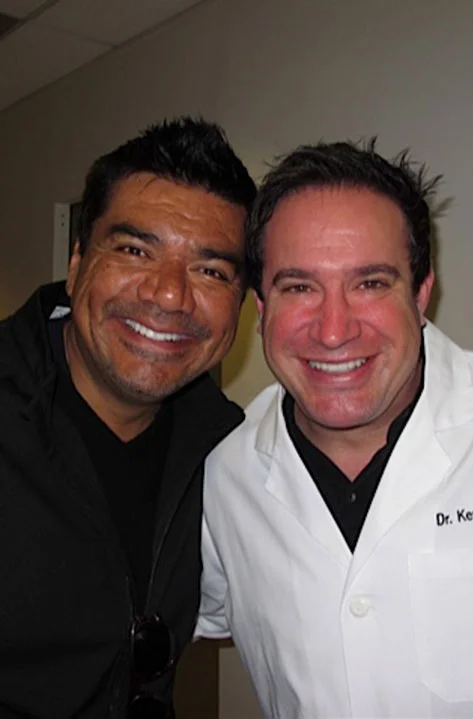 George Lopez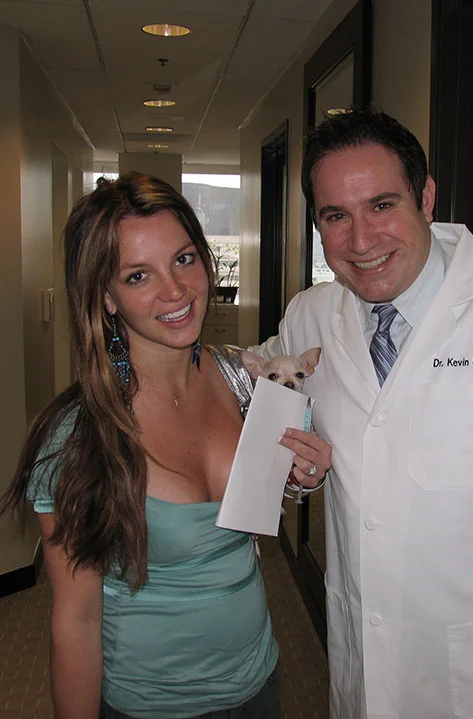 Britney Spears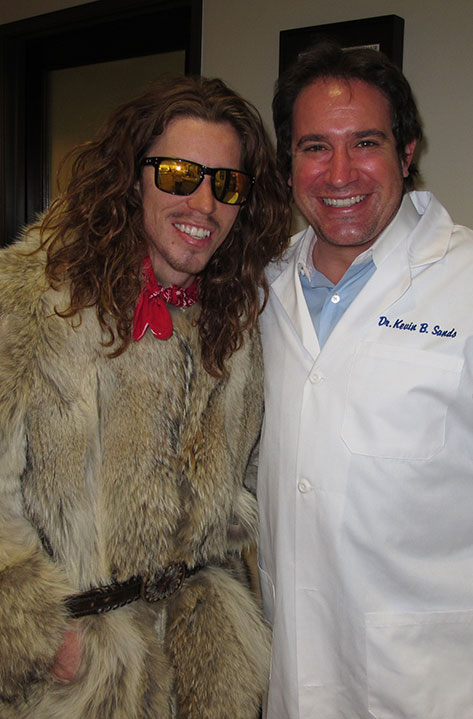 Shaun White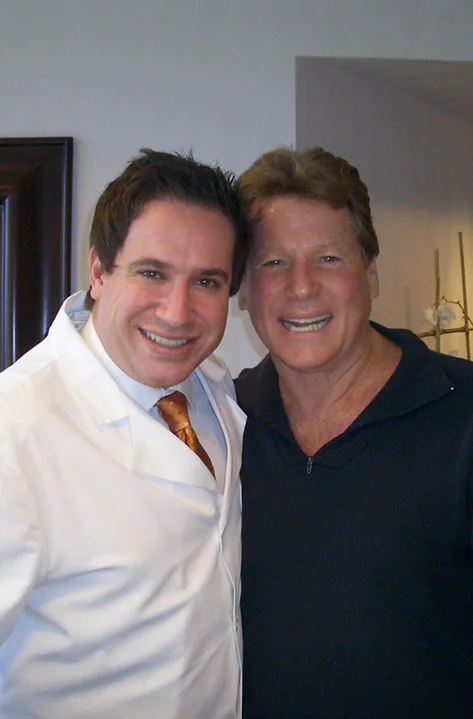 Ryan O'Neal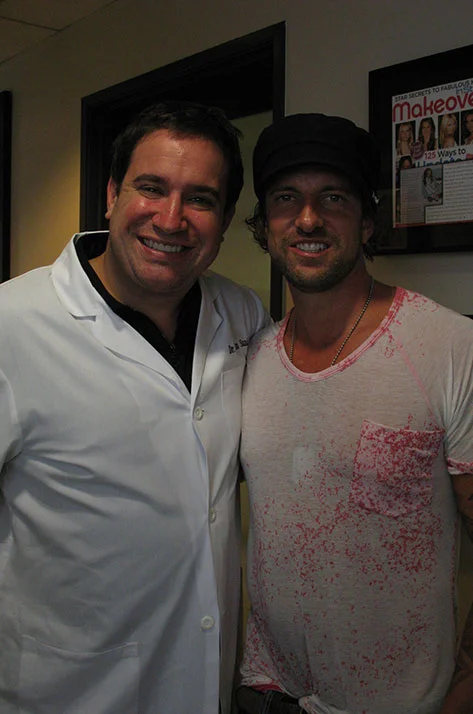 Daniel Powter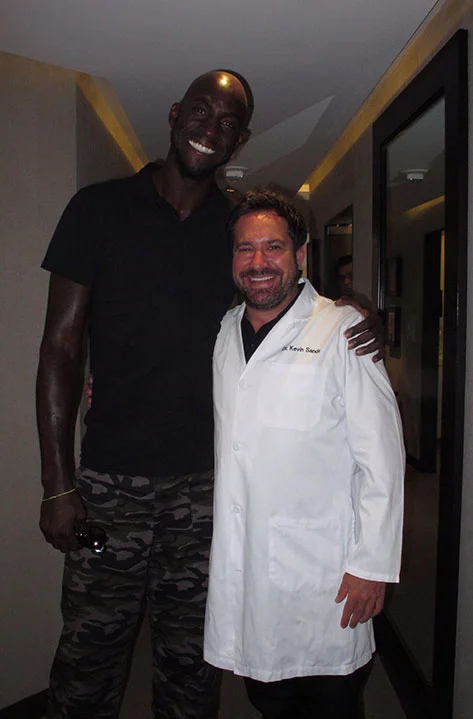 Kevin Garnett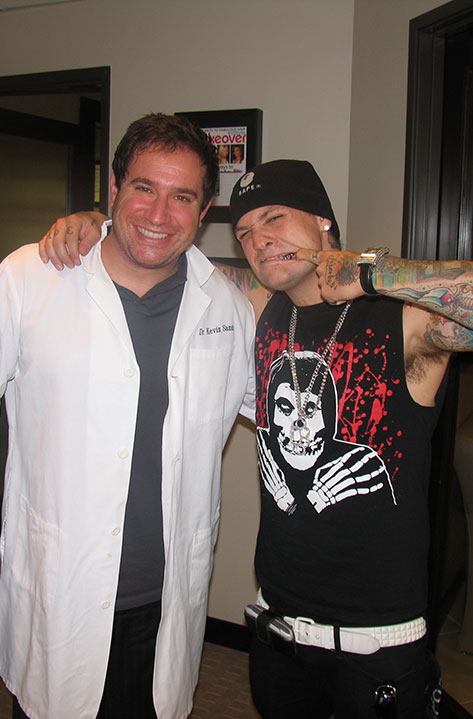 Benji Madden of Good Charlotte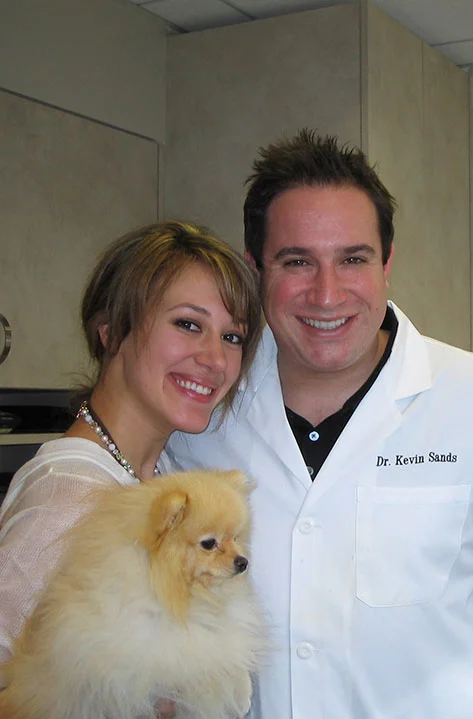 Haylie Duff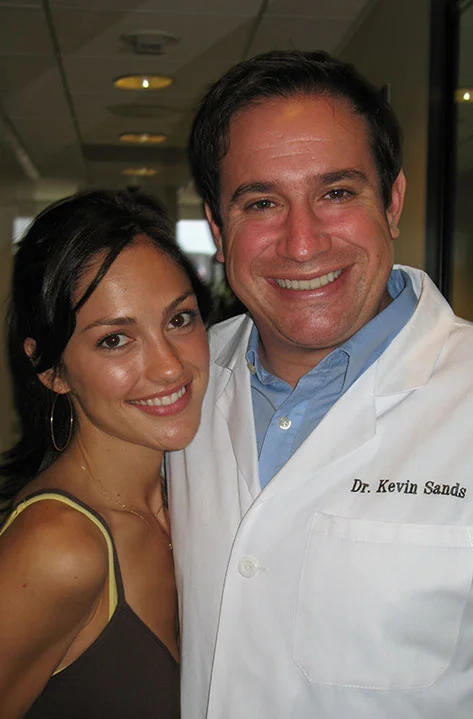 Minka Kelly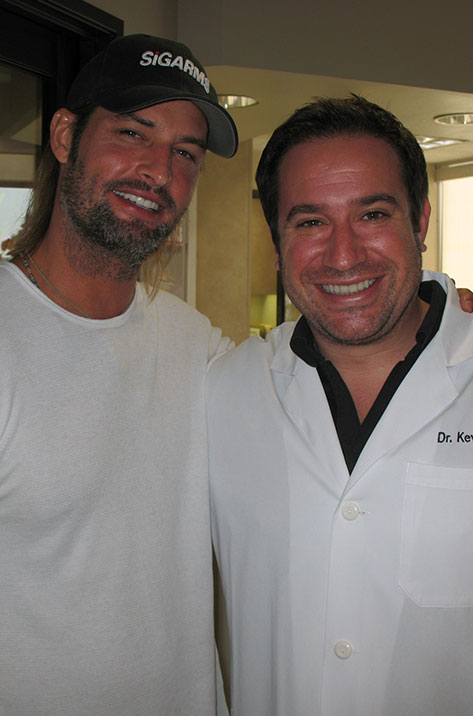 Josh Holloway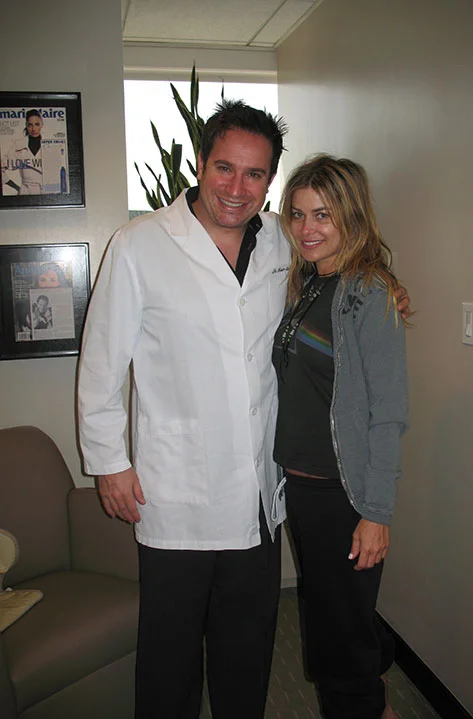 Carmen Electra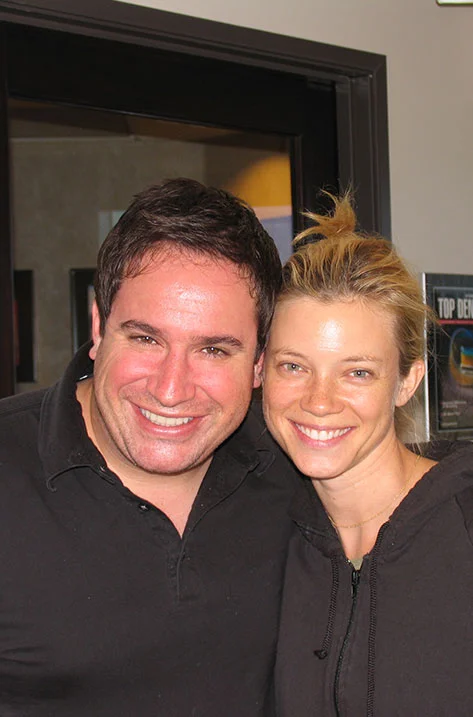 Amy Smart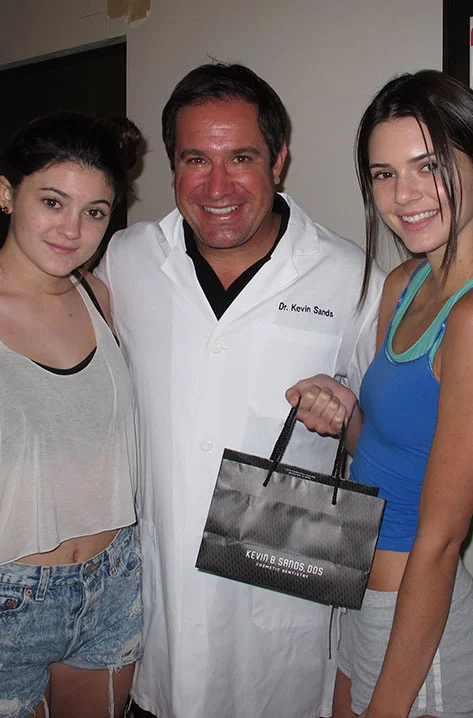 Kylie and Kendall Jenner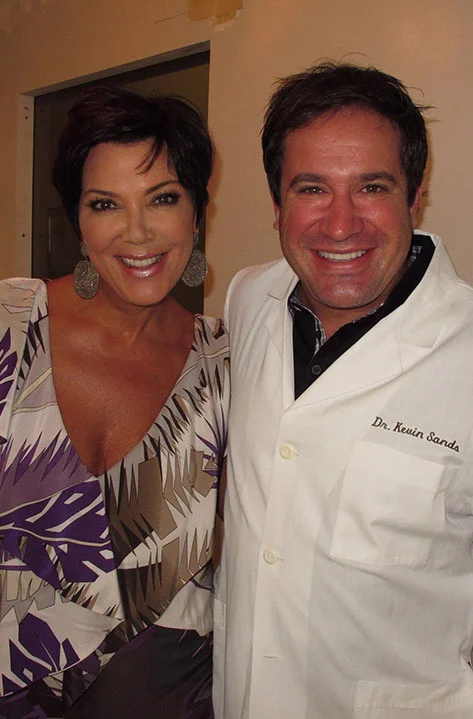 Kris Jenner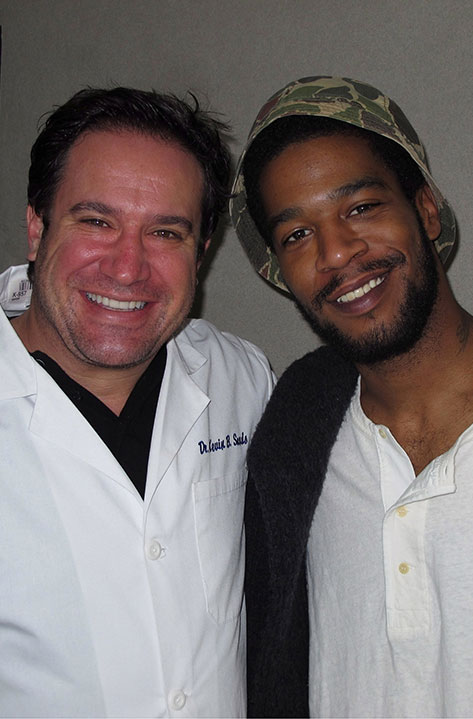 Kid Cudi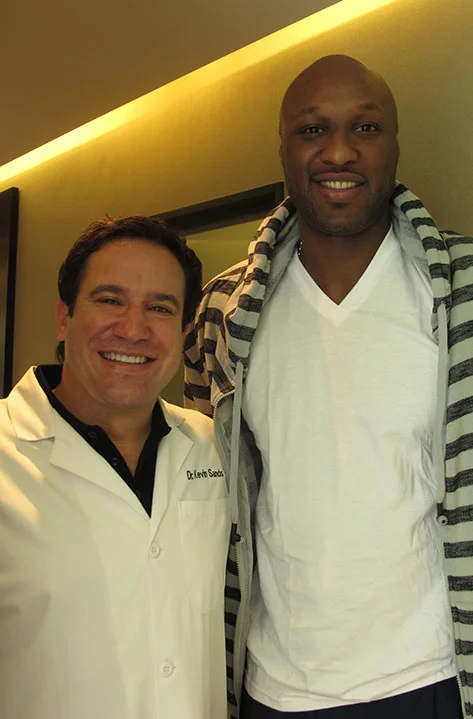 Lamar Odom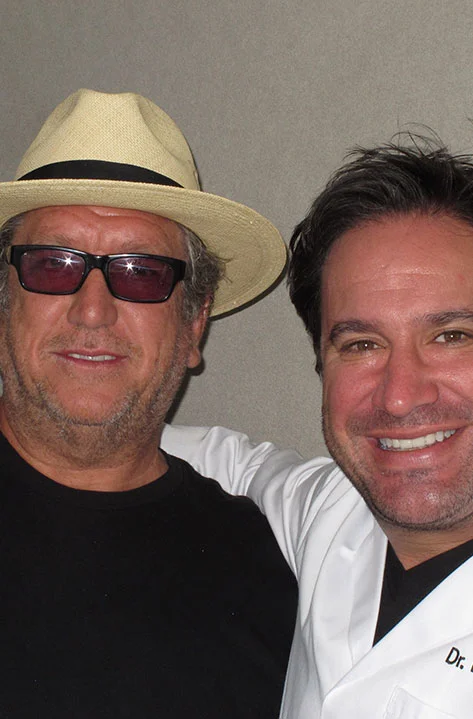 Steve Jones (Sex Pistols)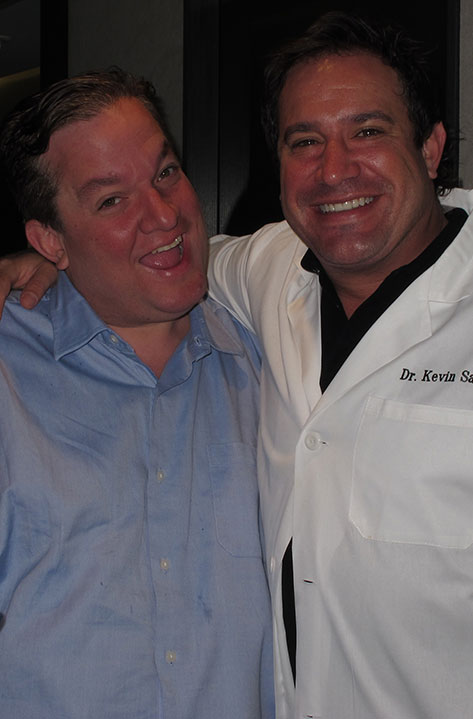 Jeff Beacher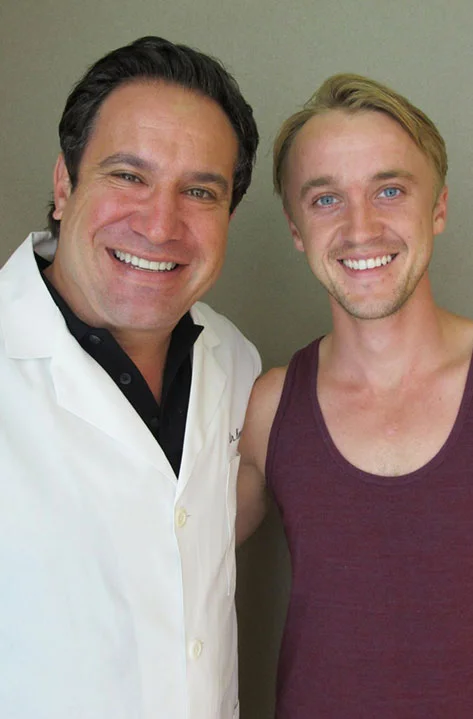 Tom Felton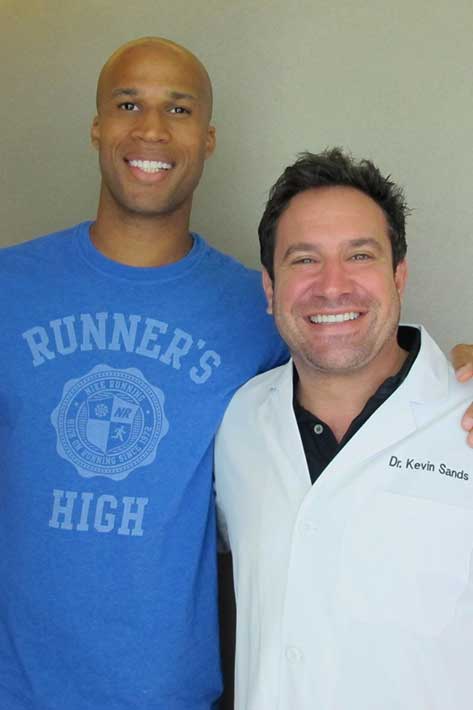 Richard Jefferson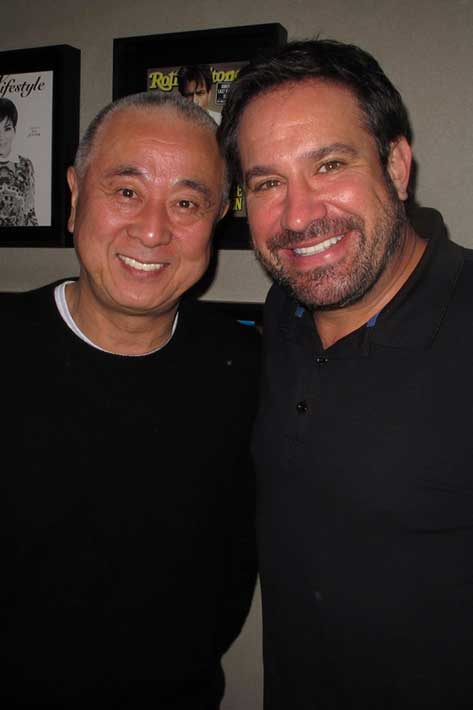 Chef Nobu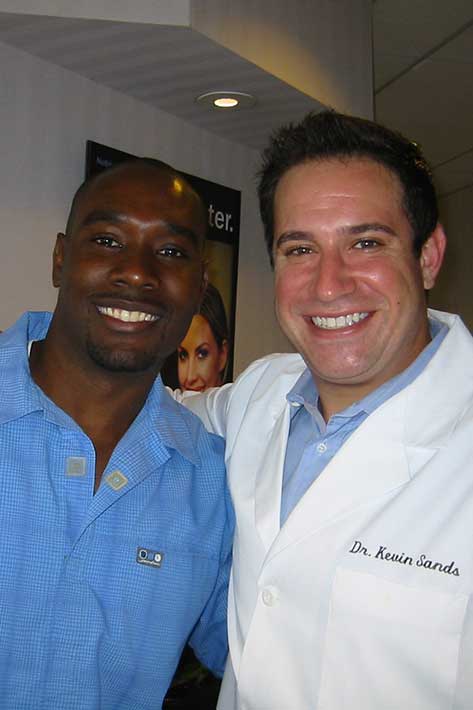 Morris Chestnut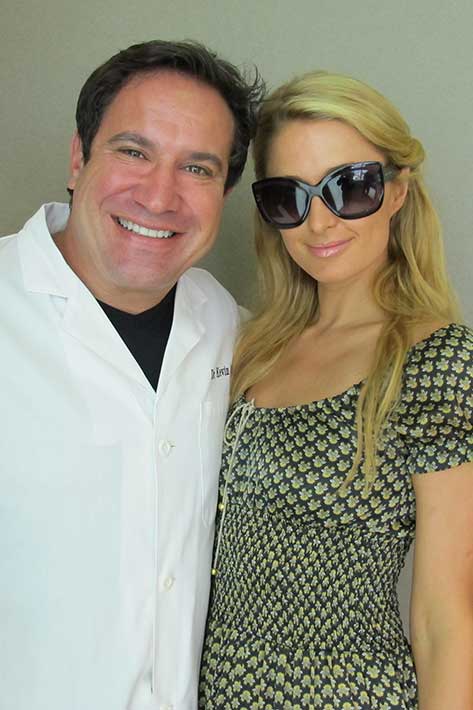 Paris Hilton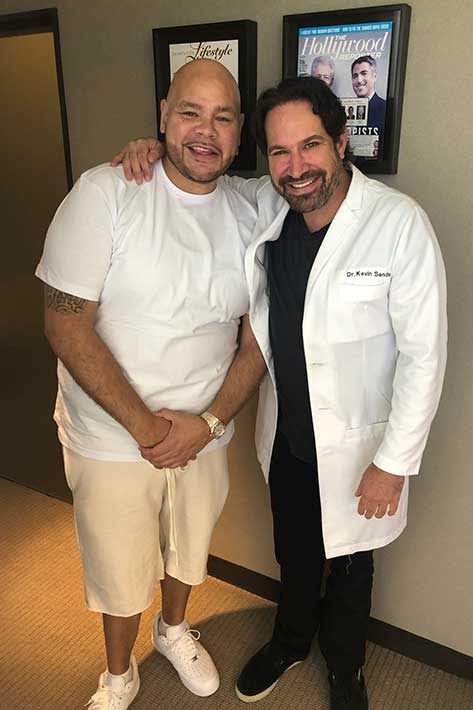 Fat Joe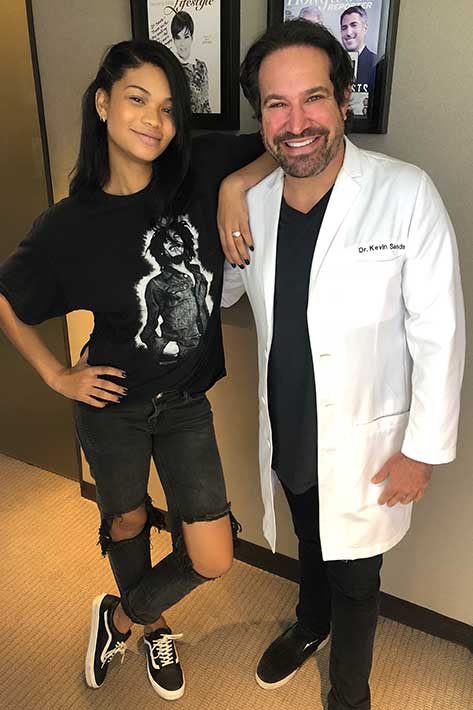 Chanel Iman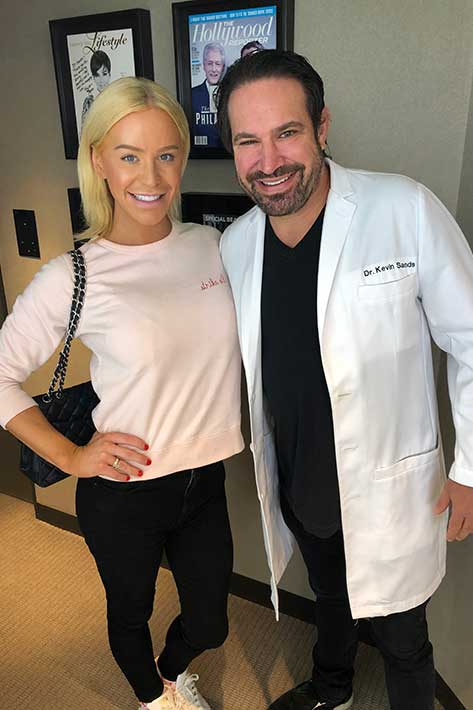 Gigi Gorgeous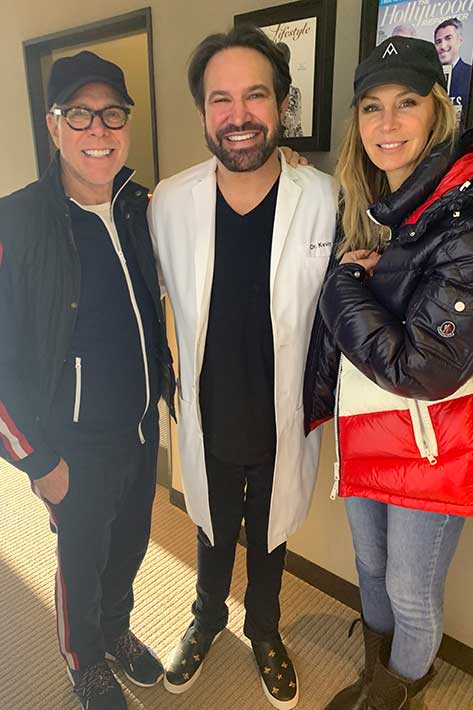 Tommy Hilfiger & Wife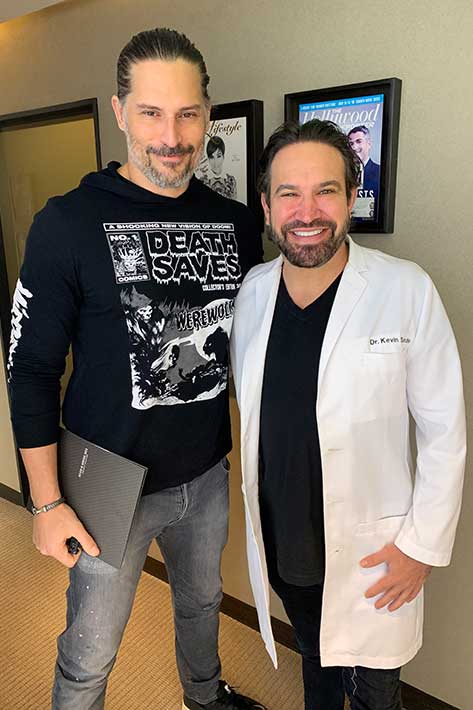 Joe Manganiello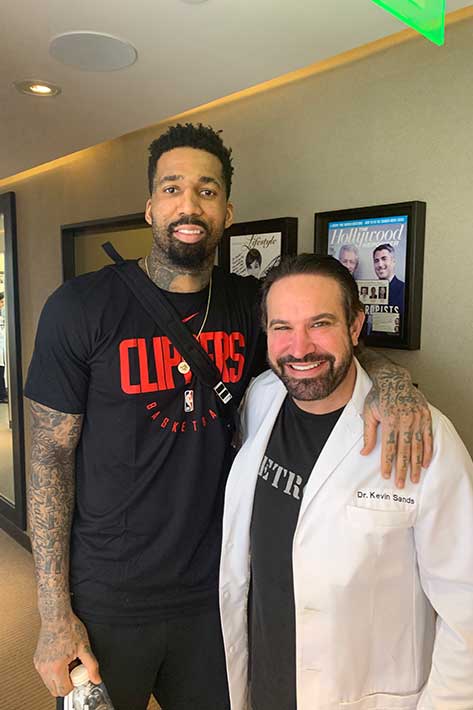 Wilson Chandler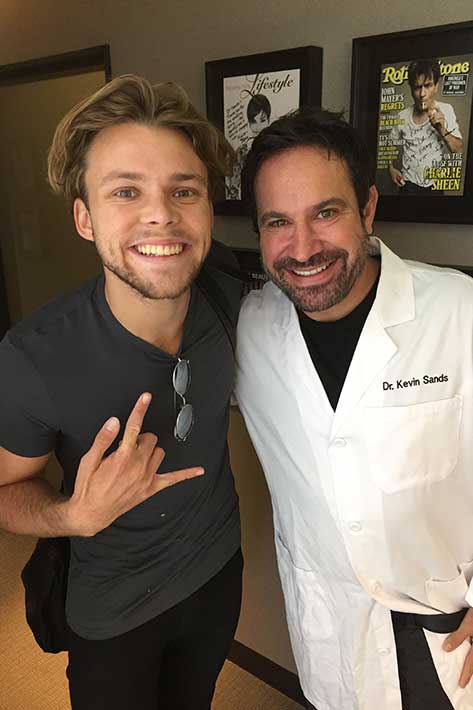 Ashton Irwin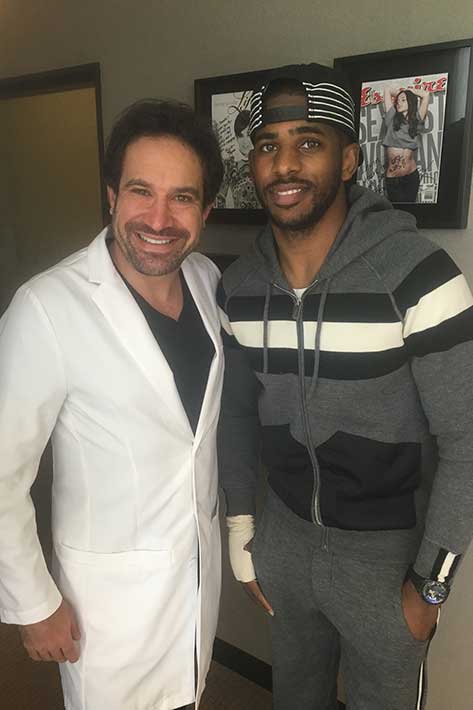 Chris Paul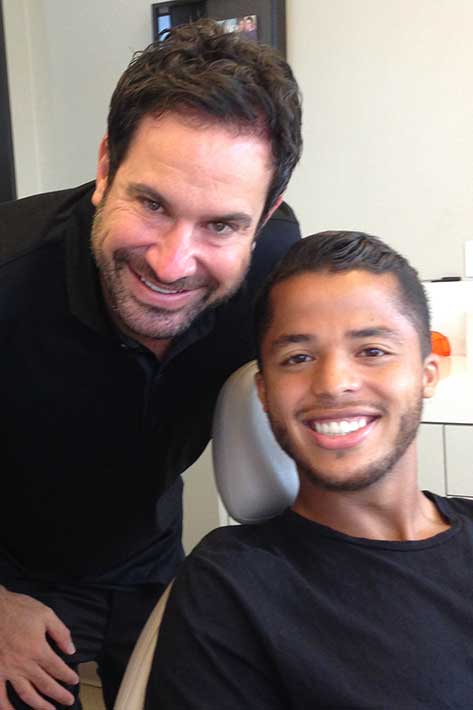 Giovani Dos Santos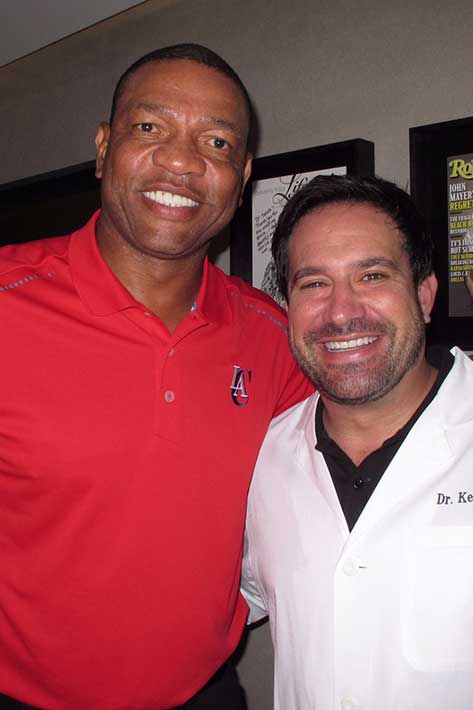 Doc Rivers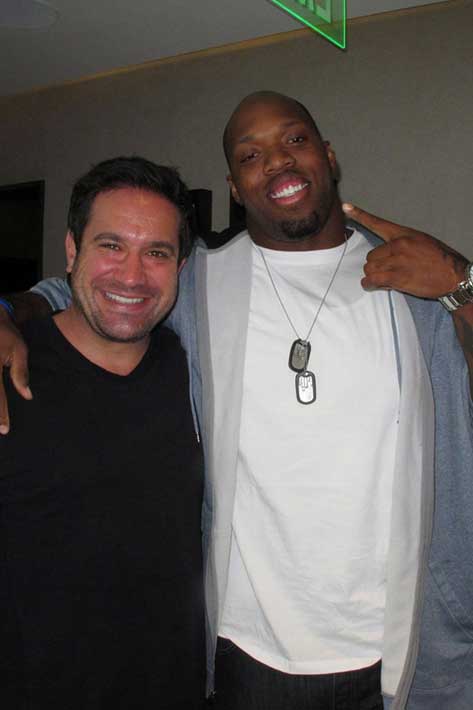 Terrell Suggs of the Baltimore Ravens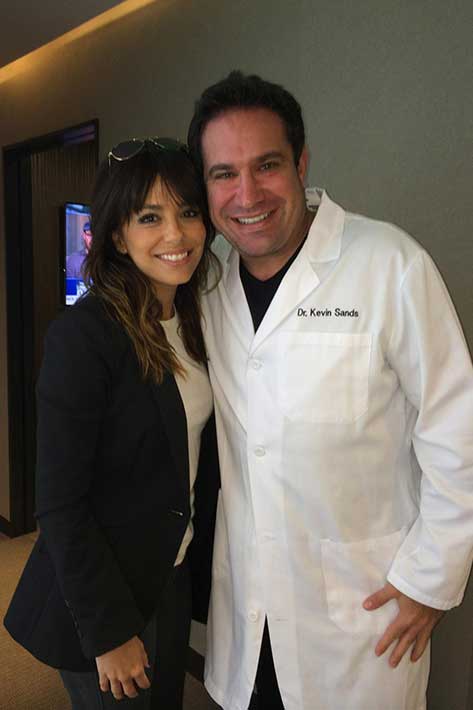 Eva Longoria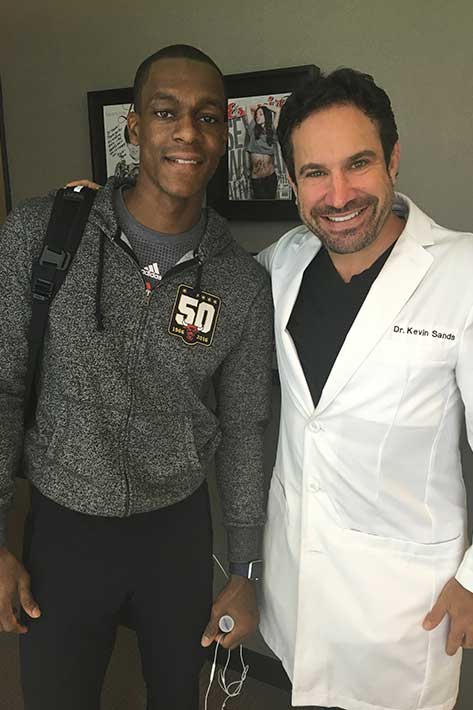 Rajon Rondo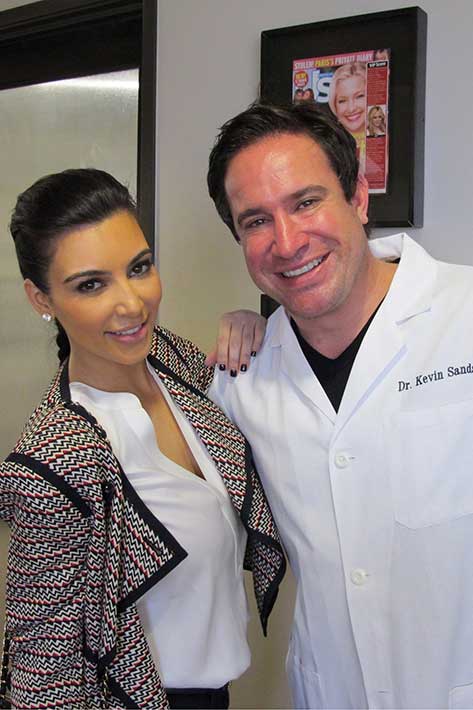 Kim Kardashian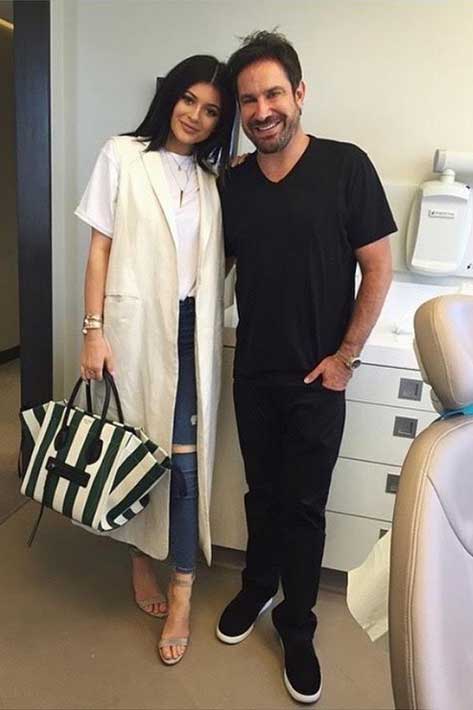 Kendall Jenner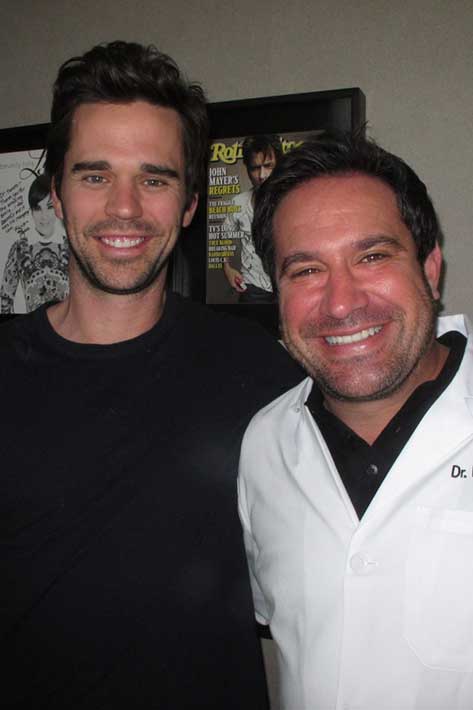 David Walton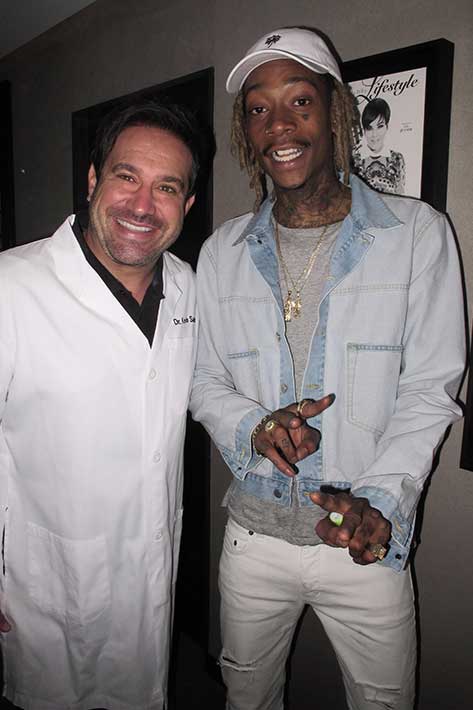 Wiz Khalifa
To find out if Dr. Sands is the right cosmetic dentist for your smile makeover, we encourage you to contact our Beverly Hills office to schedule a consultation.