Invisalign®

Designed as an alternative to traditional braces, Invisalign® can inconspicuously straighten crooked and unevenly spaced teeth. Invisalign eliminates bulky metal brackets and wires by using a system of clear plastic aligners instead. Each set of aligners is custom-made to fit the patient's teeth comfortably while gently guiding the teeth into their ideal position. Cosmetic dentist Kevin Sands, DDS recommends Invisalign for patients who want to discreetly improve the appearance of their smile and the function of their bite.
What Are the Benefits of Invisalign®?
Invisalign offers all of the same benefits as traditional braces and more. This orthodontic solution can straighten crooked teeth, eliminate gaps and spaces between the teeth, and correct common tooth misalignment conditions such as overbites, underbites, and crossbites.
The Invisalign system uses a custom-made series of clear plastic aligners that are comfortable and virtually unnoticeable when worn. Since these plastic aligners are also removable, patients can still clean their teeth with ease and eat without dietary restrictions. In addition, Invisalign patients can avoid the hassle of returning to the dentist for issues such as broken wires or oral irritations that commonly accompany metal brackets. Finally, in many cases, Invisalign can actually straighten the teeth more quickly than traditional braces, allowing you to return to your normal life as soon as possible.
Who Is a Good Candidate for Invisalign®?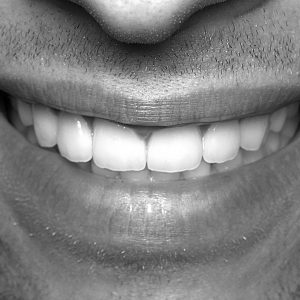 Invisalign removable teeth aligners can be a comfortable alternative to traditional braces composed of wire and brackets. Invisalign's clear and transparent material can benefit patients who do not want others to know they are undergoing orthodontic treatment, as well as those searching for a way to straighten their teeth without the hassle and discomfort associated with other orthodontic procedures.
Patients with crowded or misaligned teeth are often good candidates for Invisalign. During your initial consultation, Dr. Sands will determine if this treatment is the best option for your unique needs. Invisalign can help patients who are experiencing a variety of orthodontic problems, including:
Crowded teeth due to a lack of extra jaw space
Gaps due to missing teeth and gum problems
An underbite or overbite due to the jaws growing disproportionately to one another
Crossbite due to both jaws being misaligned
What Does the Invisalign® Process Involve?
Once you are determined to be a good candidate for Invisalign, Dr. Sands will take an impression of your teeth and create your first set of custom aligners. Each set of Invisalign aligners is worn for approximately two to four weeks before moving on to the next set. By wearing these aligners at all times (whenever you are not eating or cleaning your teeth), your teeth will be comfortably and discreetly guided toward their ideal position. In many cases, the entire Invisalign process can be completed within 9 to 15 months. The total treatment time will depend on the severity of your tooth misalignment.
Consistently wearing your Invisalign aligners is essential for fast and successful results. After treatment is complete, you can take pride in a more beautiful, healthy looking smile.
How Long Does Invisalign® Take?
It may take up to 15 months or longer for your teeth to be properly aligned, depending on your Invisalign treatment plan. However, if you would like to transform your smile immediately, you can consult with Dr. Sands about trying a faster alternative. Porcelain veneers may be a suitable choice for some patients since they can instantly hide stained, chipped, or misaligned teeth within a durable, natural-looking ceramic shell. Dr. Sands will talk with you about all of your options and suggest treatments that can best meet your needs.
Does Invisalign® Hurt?
Invisalign is not considered painful in general, especially considering the lack of brackets or wires, which many consider one of Invisalign's biggest advantages over traditional braces. That said, you may feel some slight pressure or soreness as you get used to wearing your aligners. Not only is this a completely normal reaction, but it is usually a sign that your teeth are shifting properly as guided by the aligners.
How Much Does Invisalign® Cost?
At our practice, the cost of Invisalign typically ranges from $3500 to $8000; however, this is a rough estimate, as the procedure will be influenced by a number of important factors. For instance, the number of aligners needed will alter the final price. Note that the cost of Invisalign is usually similar to that of traditional metal braces, if not less expensive. Furthermore, Invisalign is covered by certain insurance plans that have options for orthodontic treatments. Our staff would be happy to help you review your insurance benefits, if you wish.
A-List Quality Smiles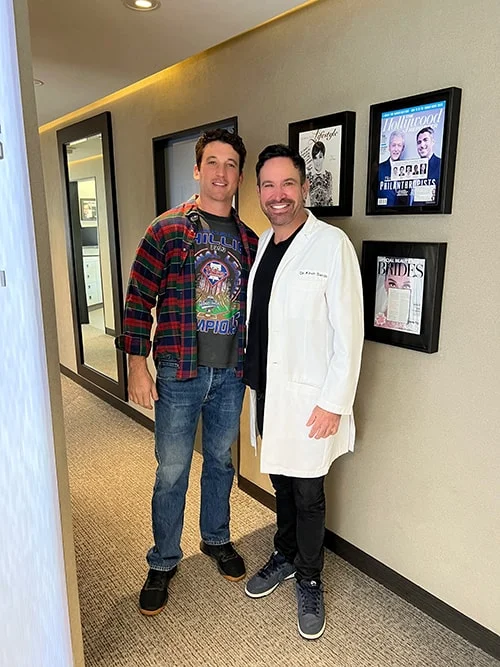 Miles Teller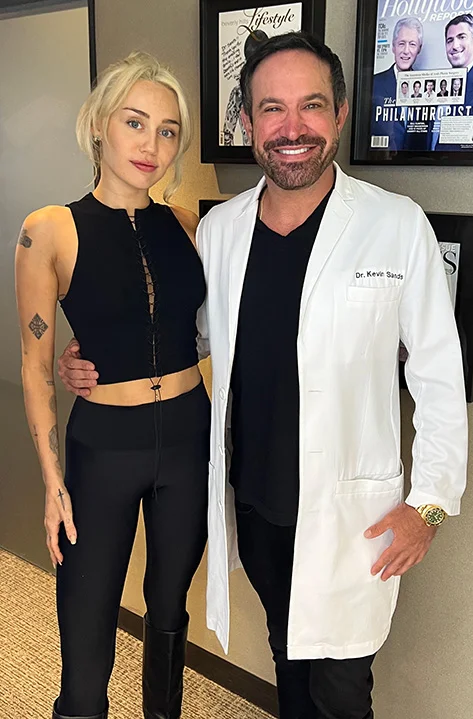 Miley Cyrus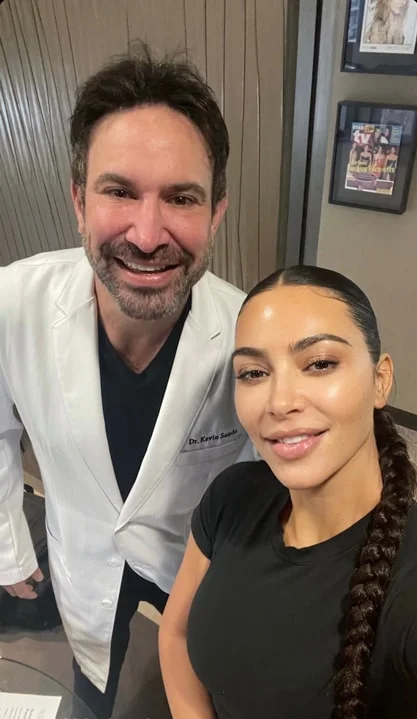 Kim K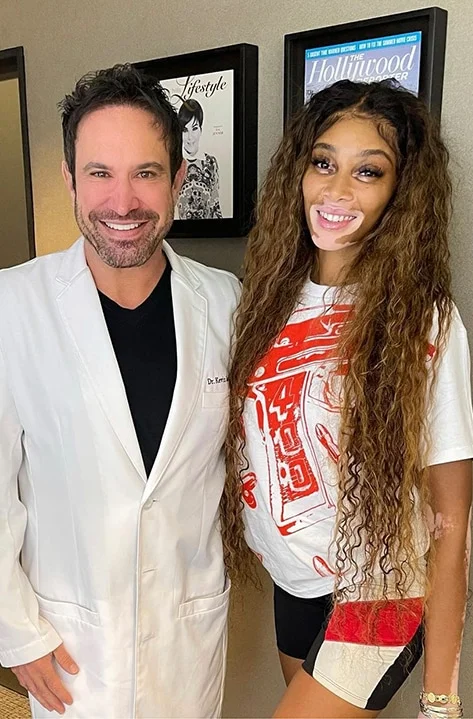 Winnie Harlow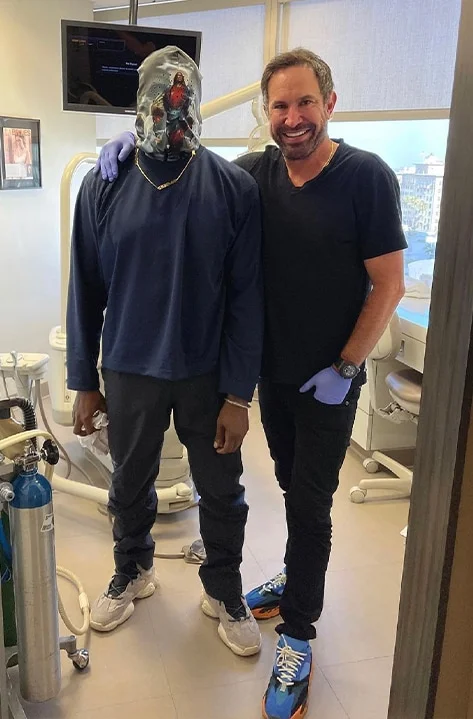 Kanye West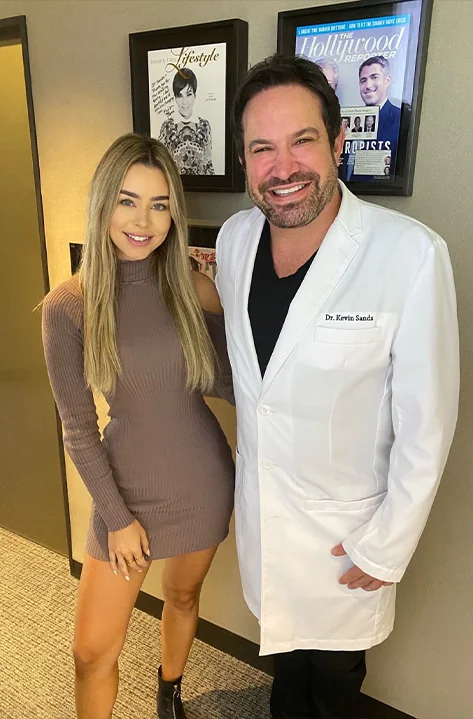 Sierra Furtado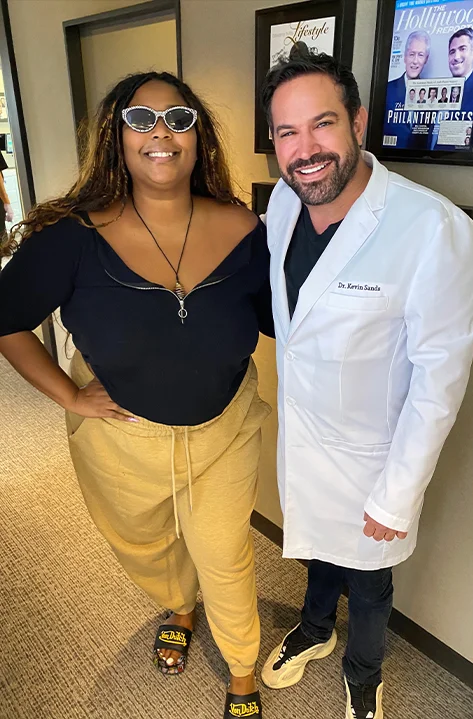 Lizzo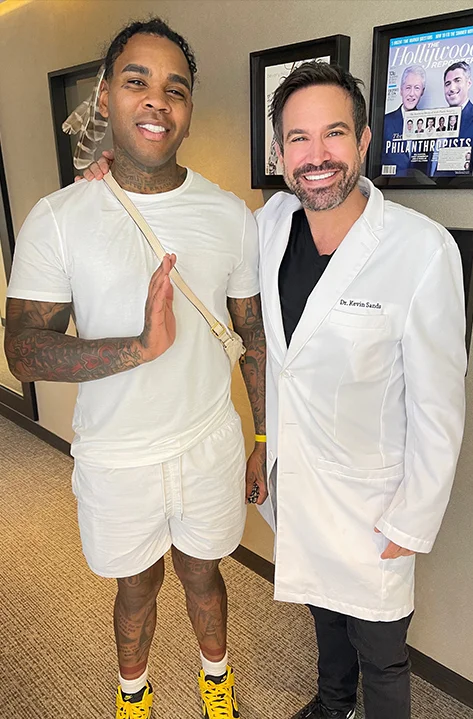 Kevin Gates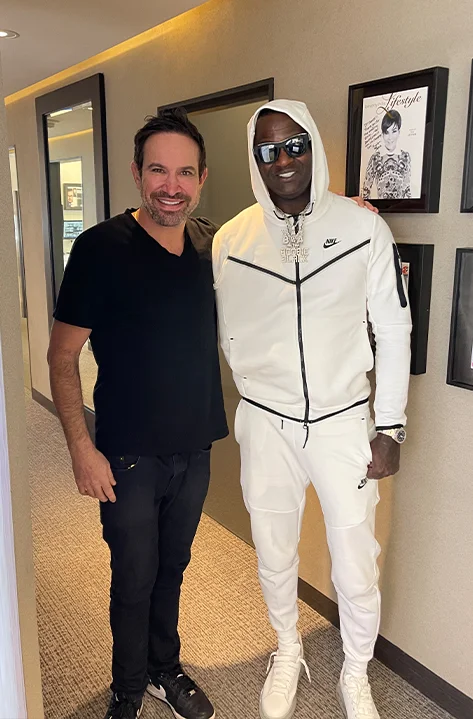 OG Boobie Black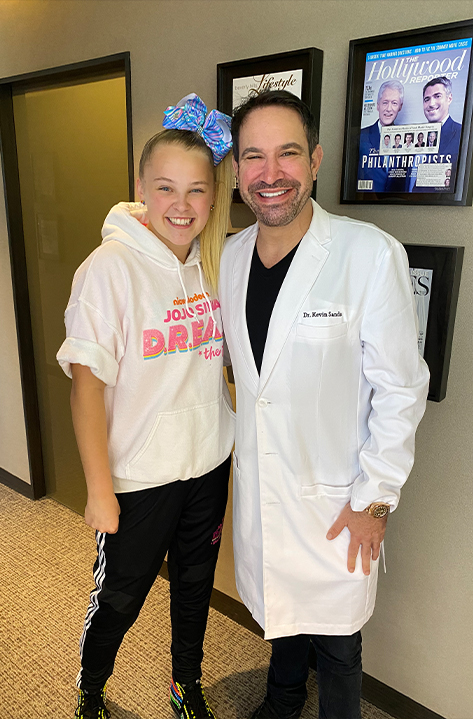 Jojo Siwa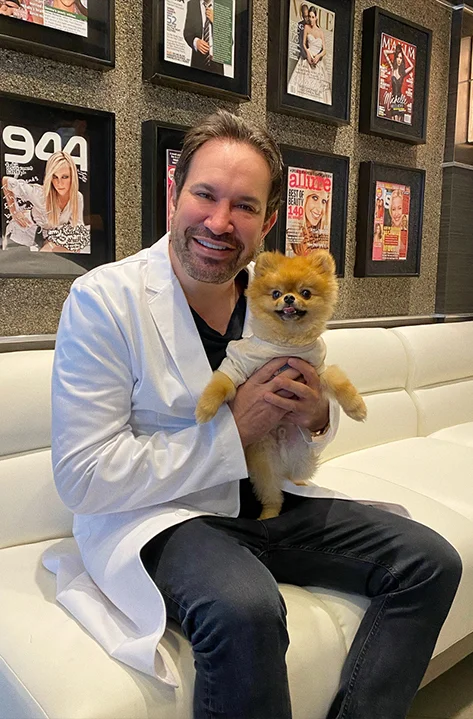 Jeff Pom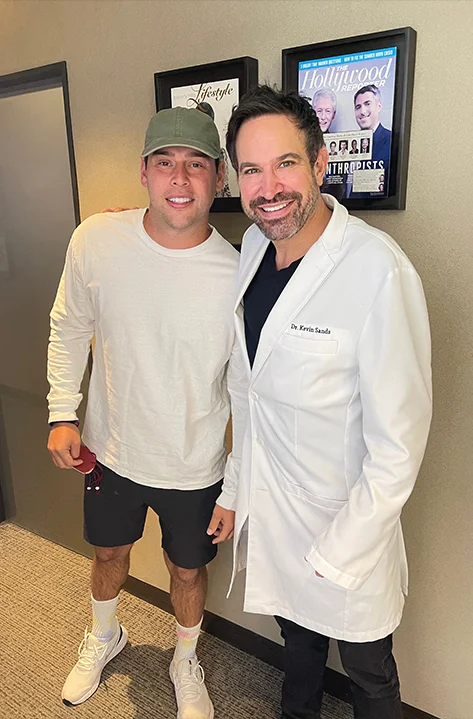 Scooter Braun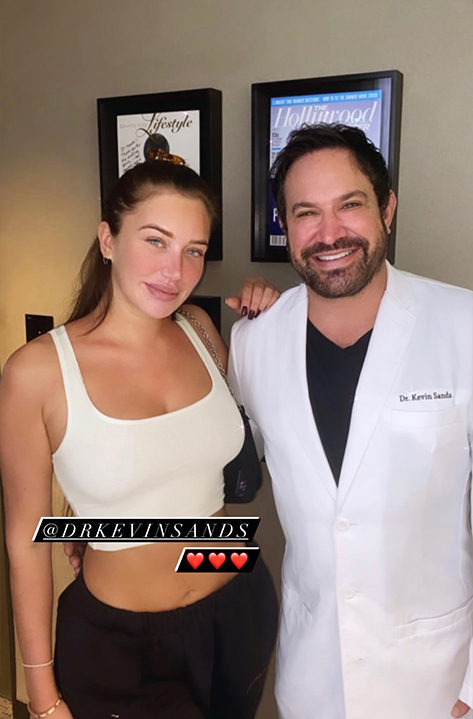 Stassie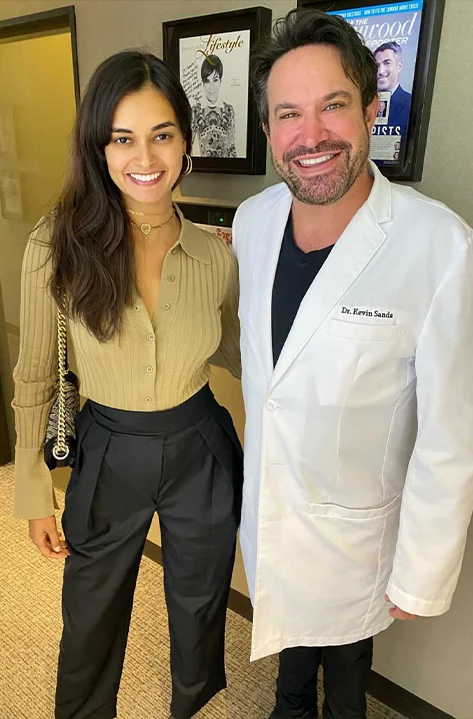 Gizele Oliveira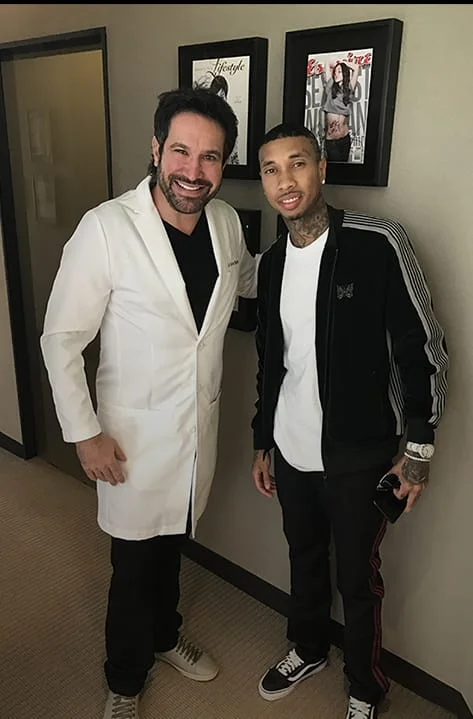 Tyga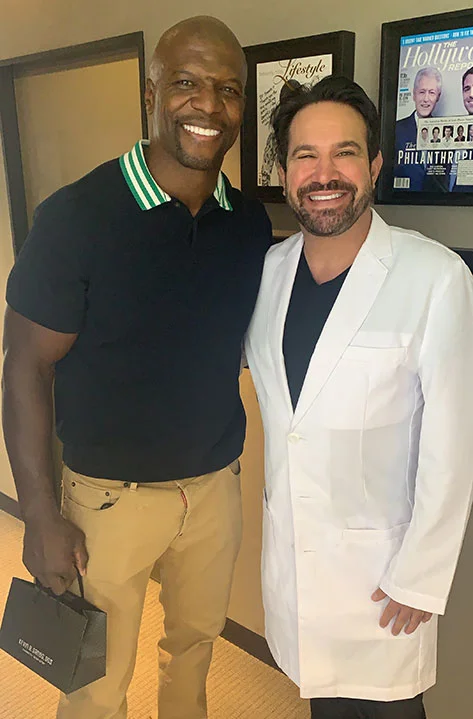 Terry Crews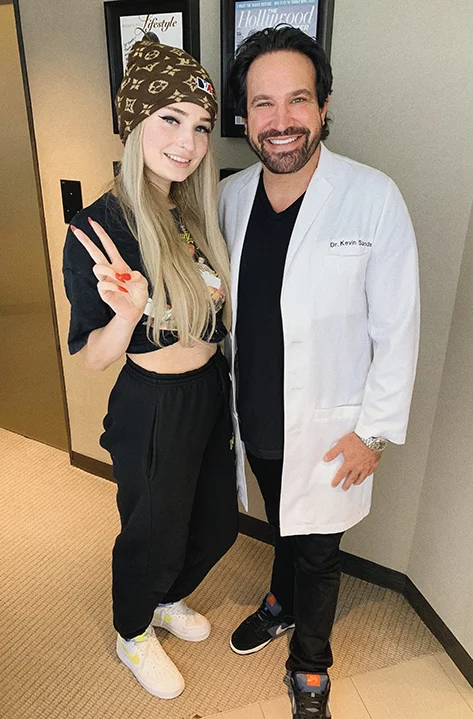 Kim Petras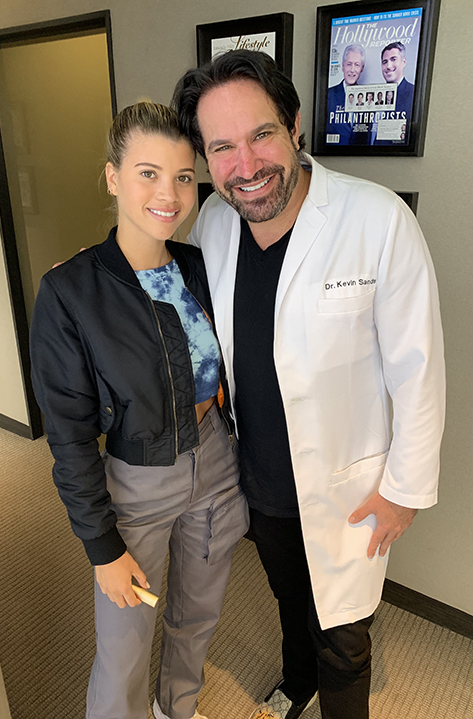 Sofia Richie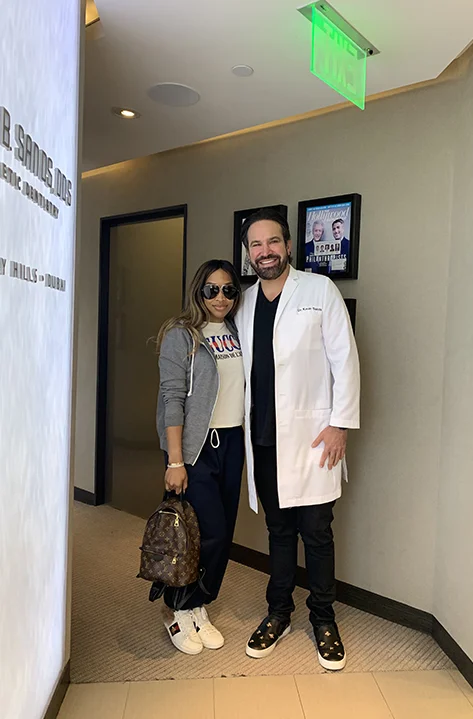 Malika Haqq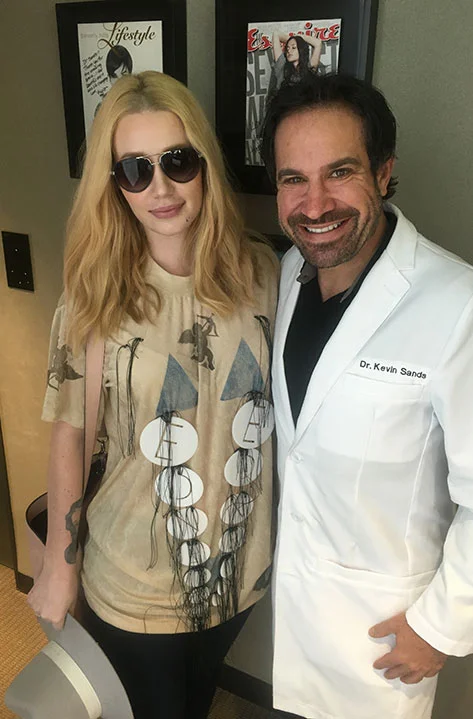 Iggy Azalea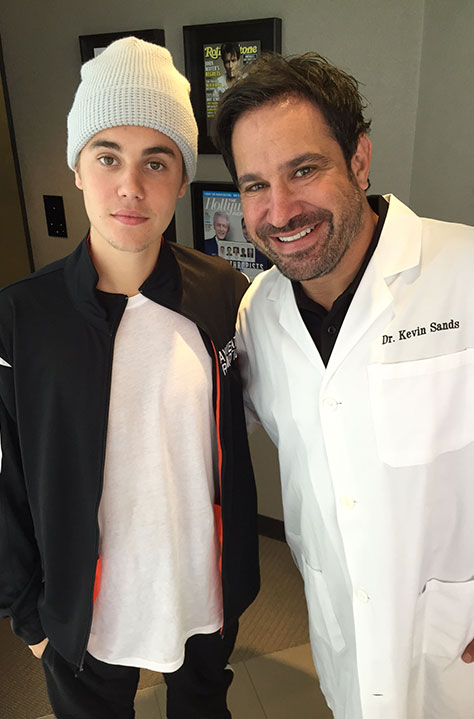 Justin Bieber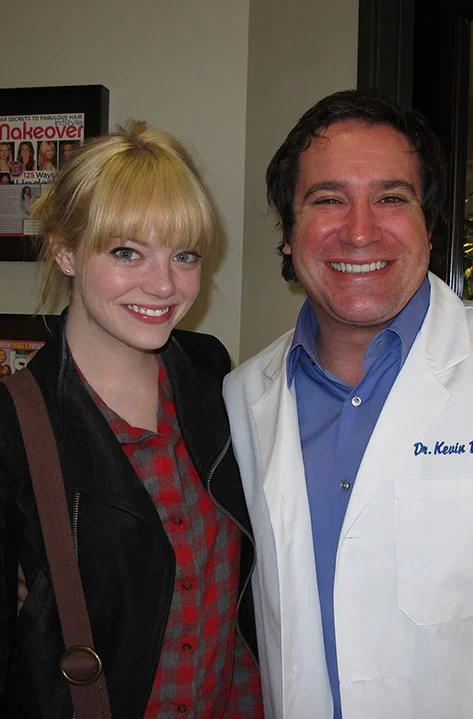 Emma Stone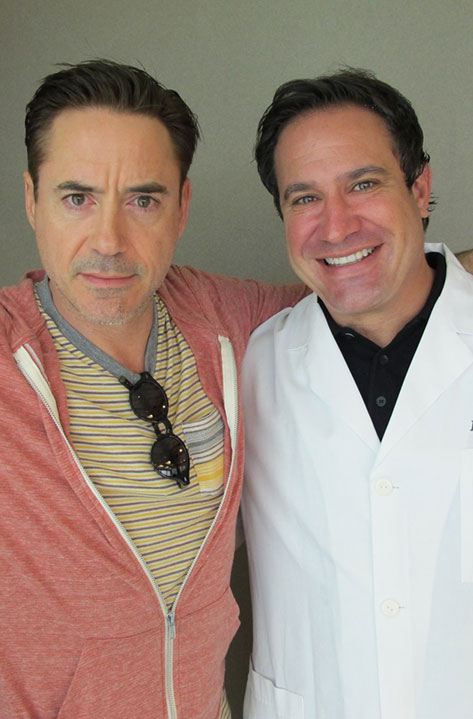 Robert Downey Jr.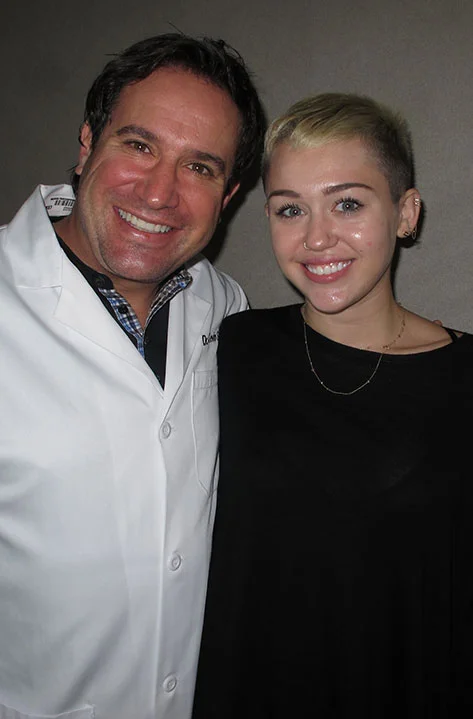 Miley Cyrus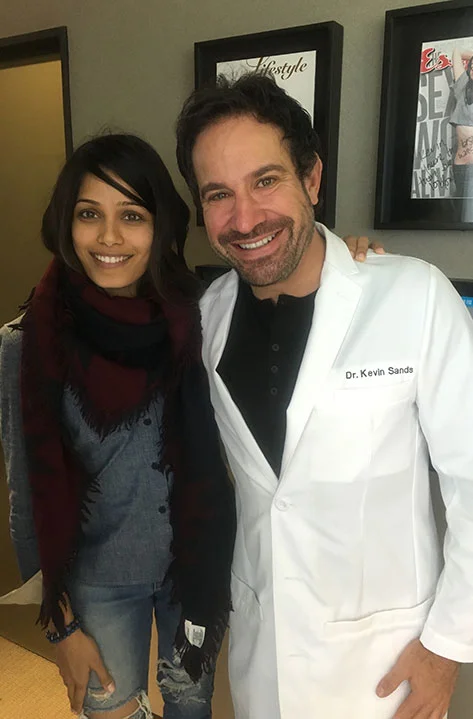 Freida Pinto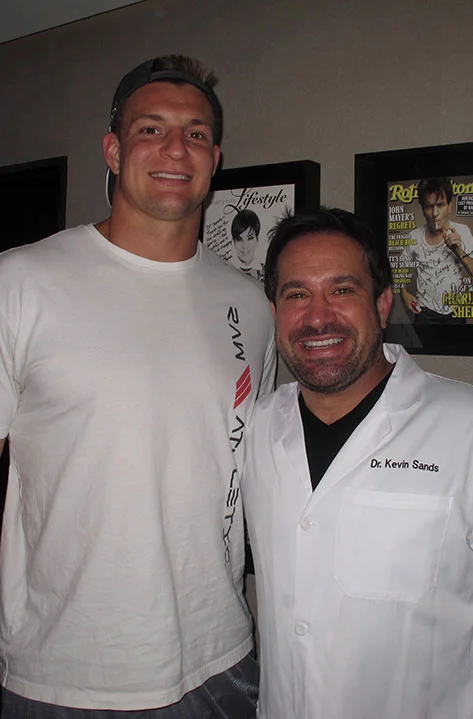 Robert "Gronk" Gronkowski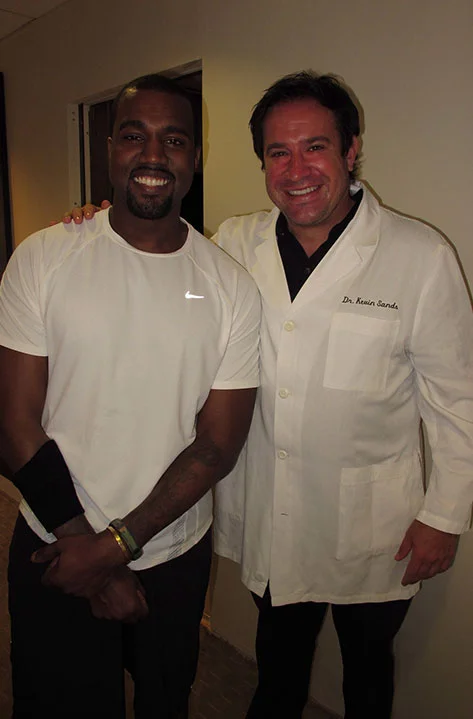 Kanye West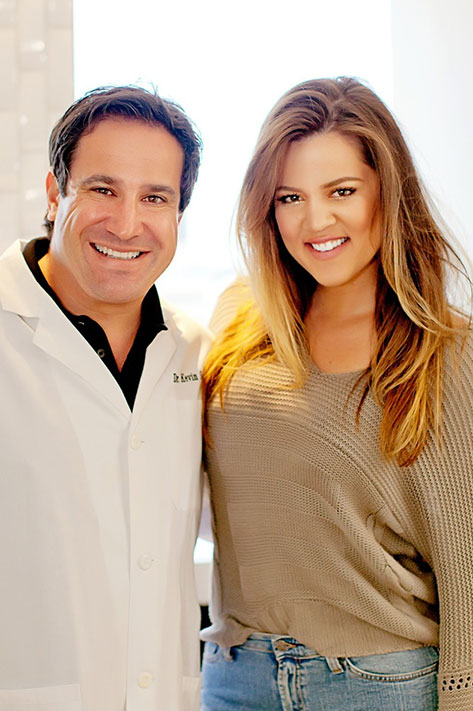 Khloe Kardashian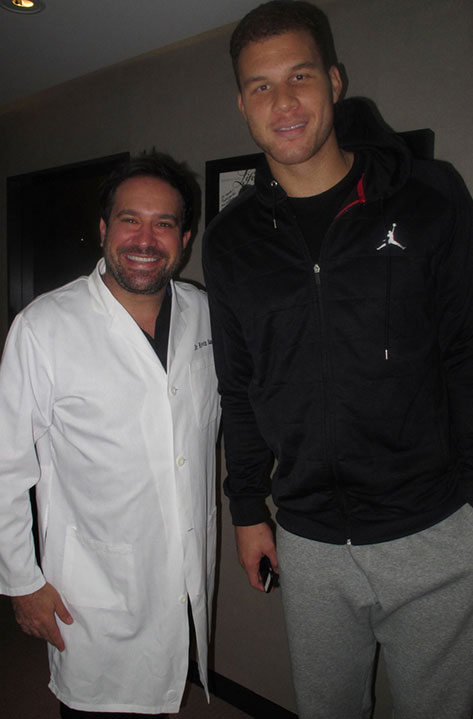 Blake Griffin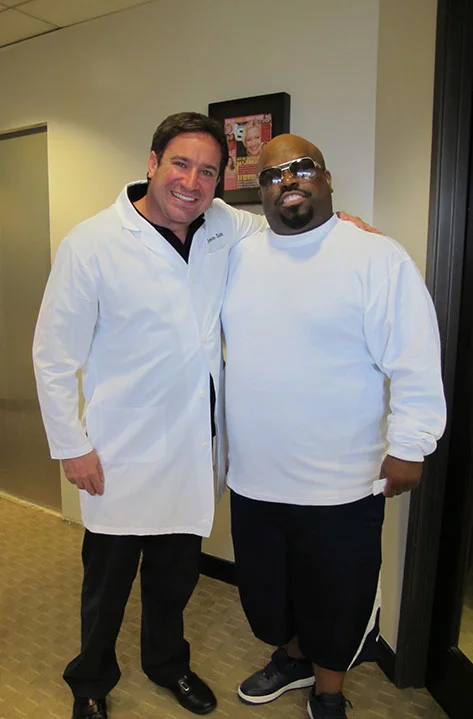 Cee Lo Green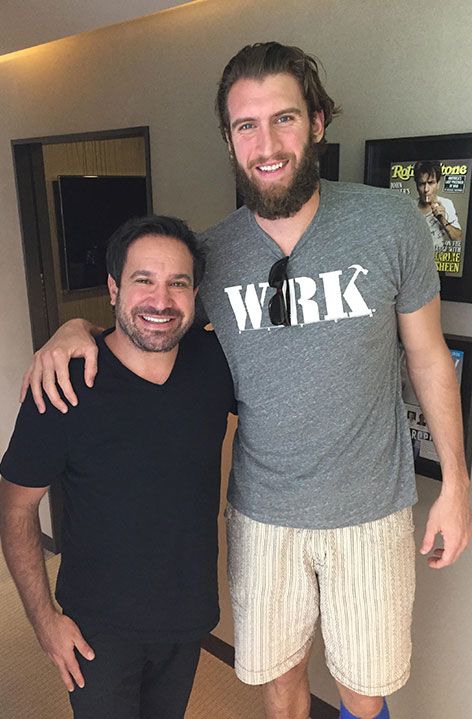 Spencer Hawes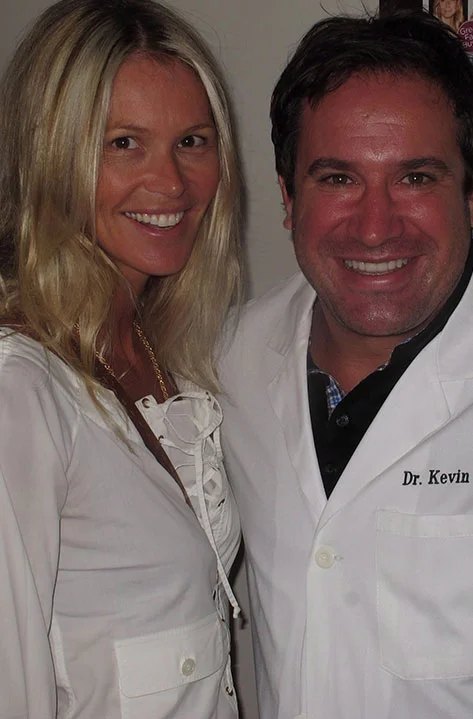 Elle Macpherson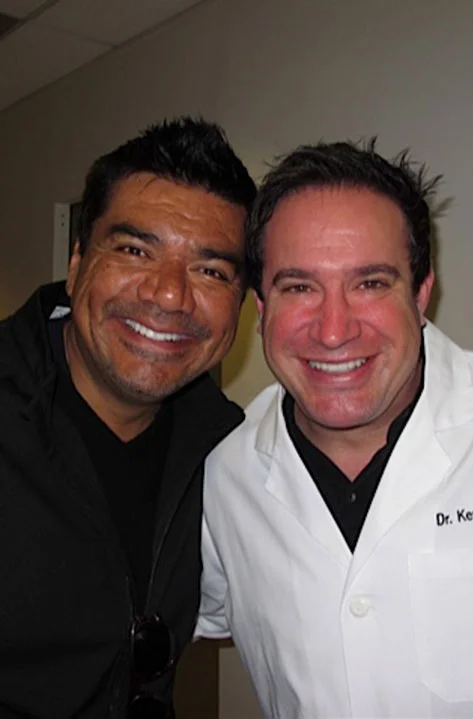 George Lopez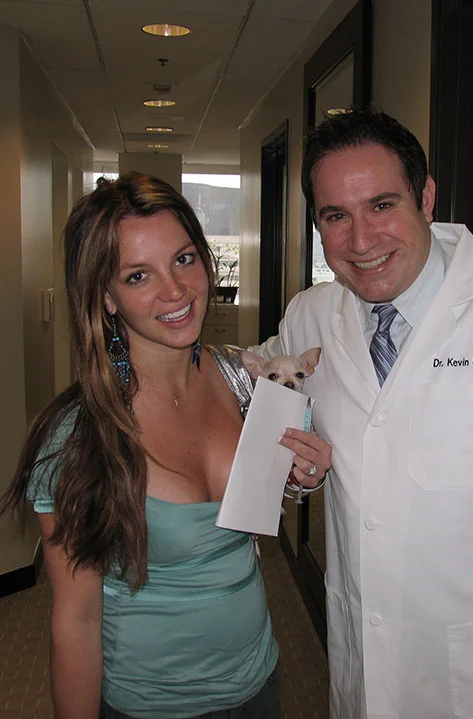 Britney Spears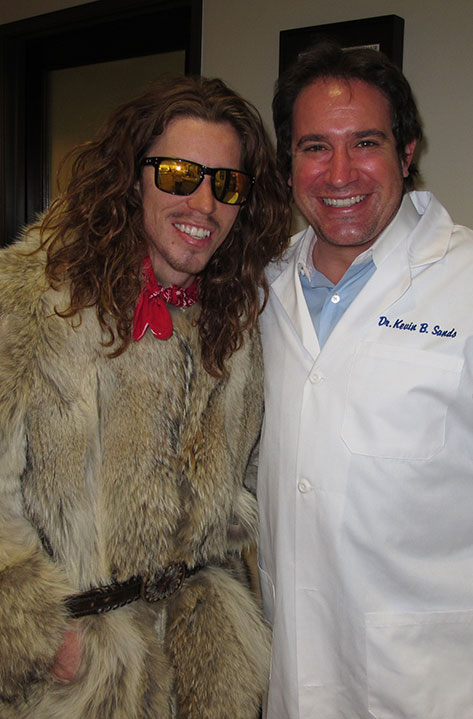 Shaun White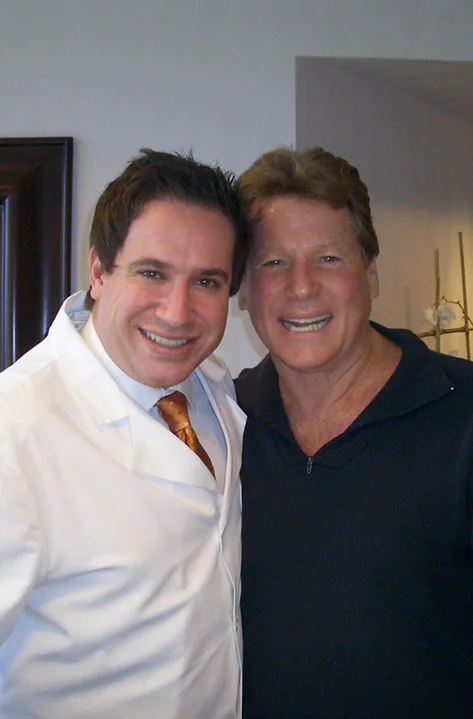 Ryan O'Neal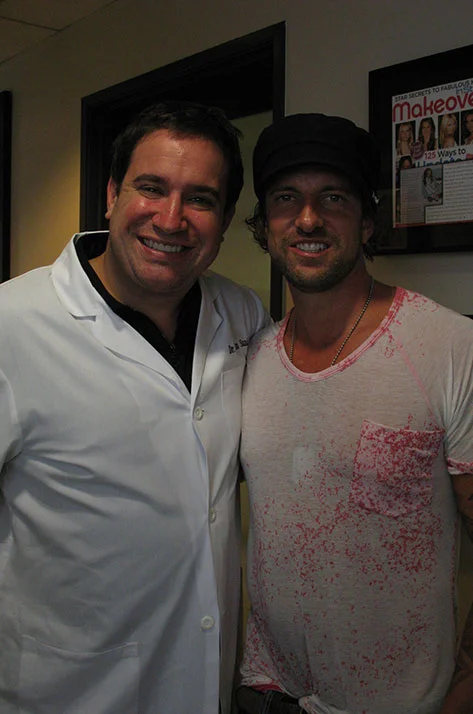 Daniel Powter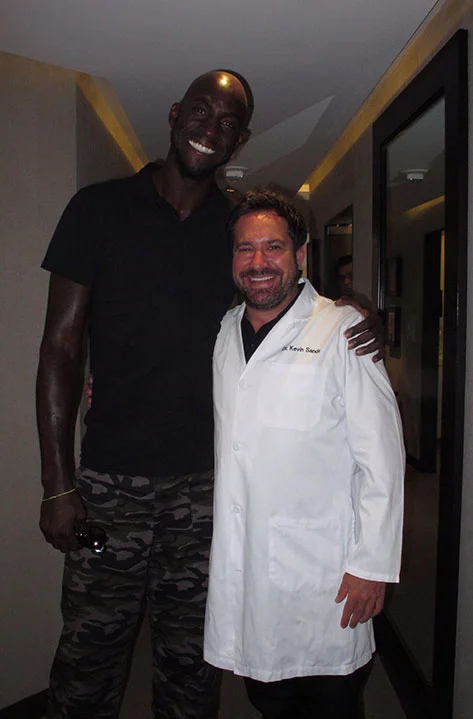 Kevin Garnett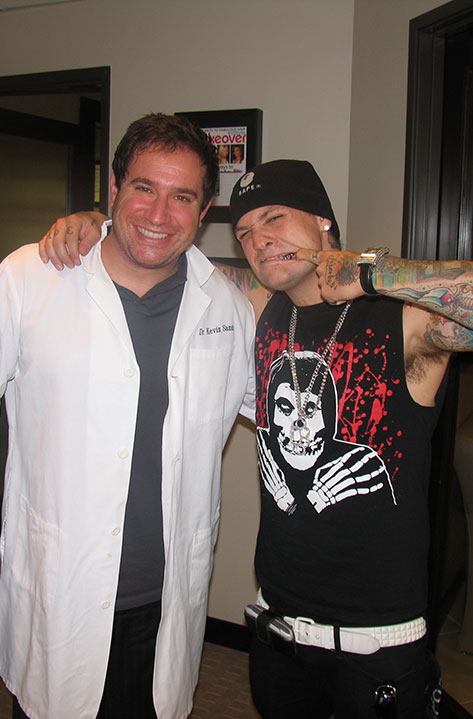 Benji Madden of Good Charlotte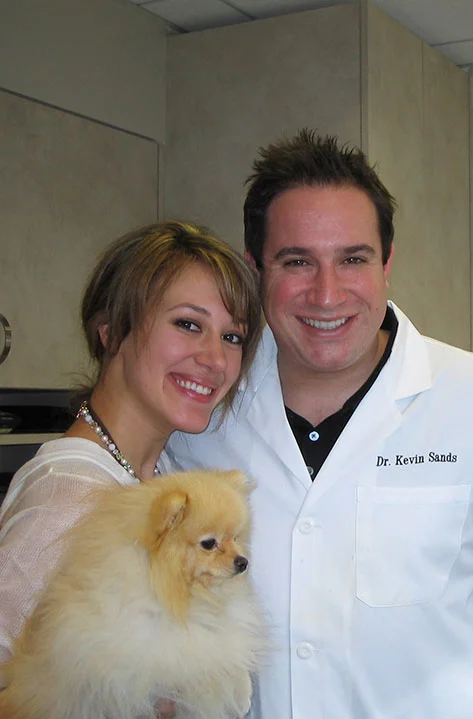 Haylie Duff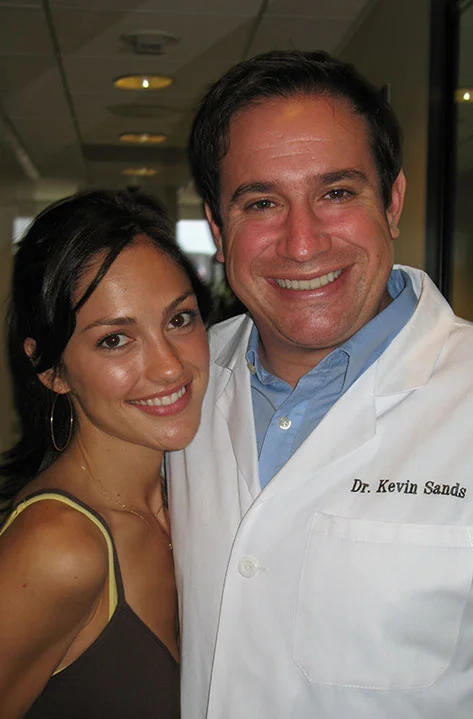 Minka Kelly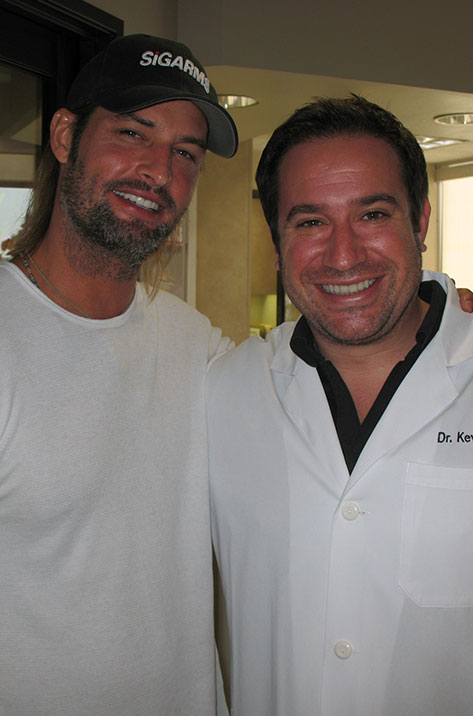 Josh Holloway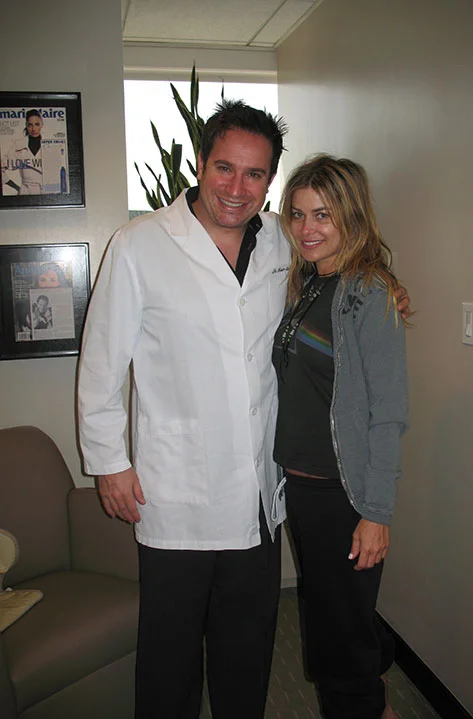 Carmen Electra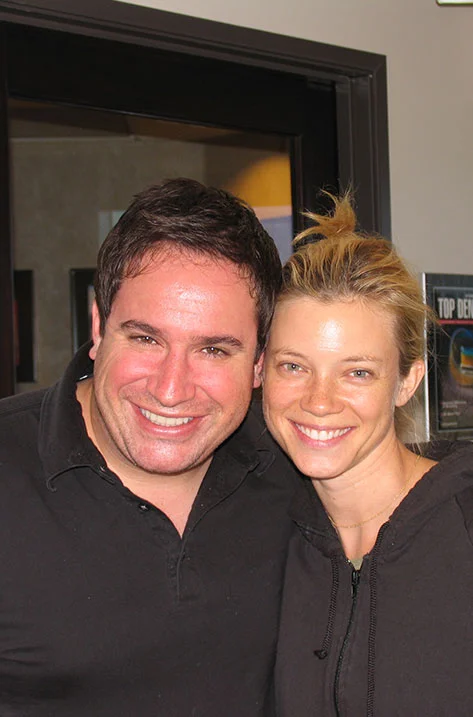 Amy Smart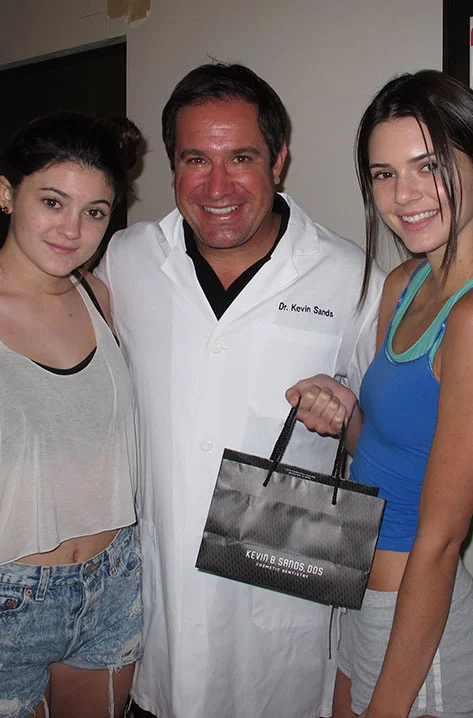 Kylie and Kendall Jenner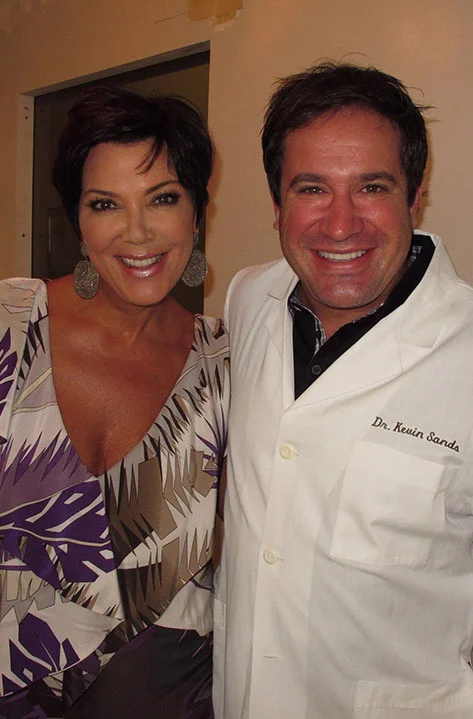 Kris Jenner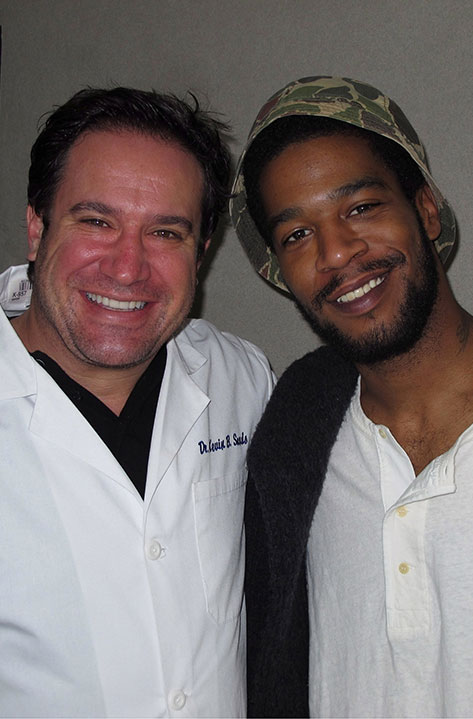 Kid Cudi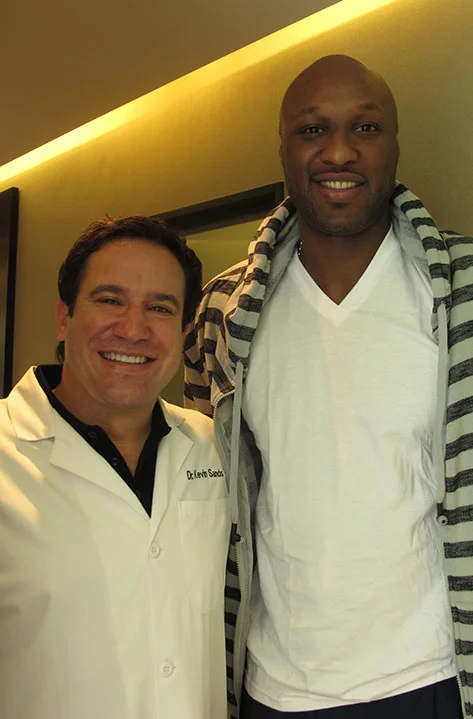 Lamar Odom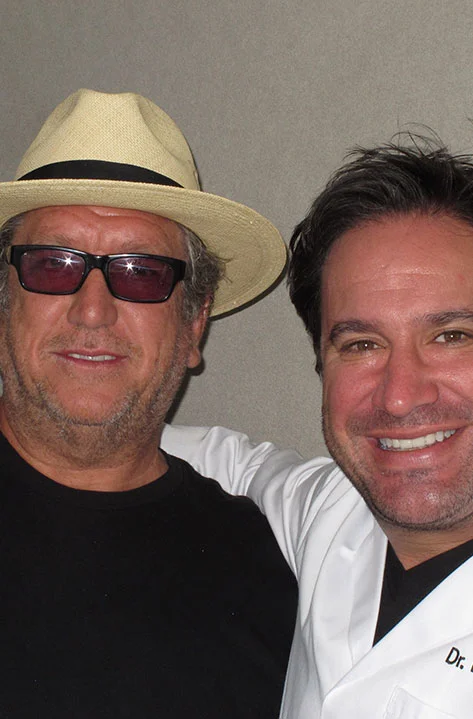 Steve Jones (Sex Pistols)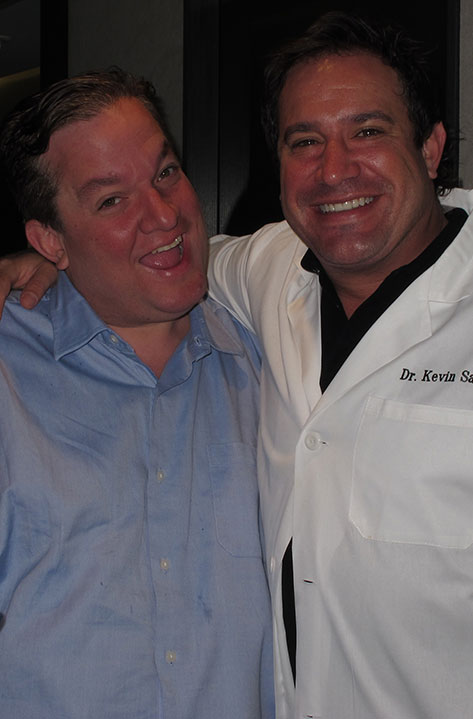 Jeff Beacher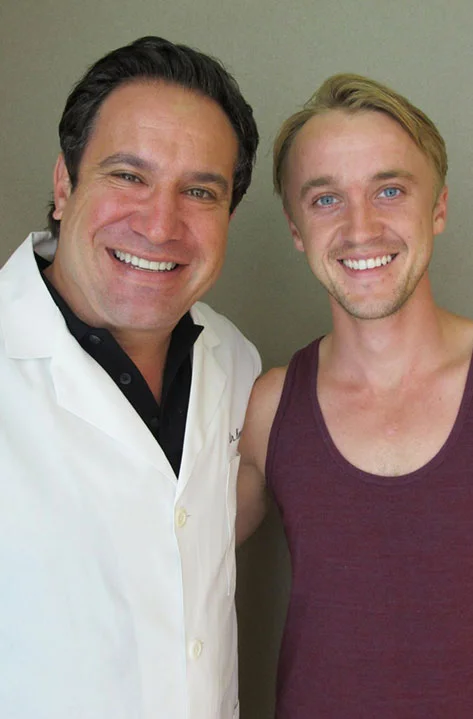 Tom Felton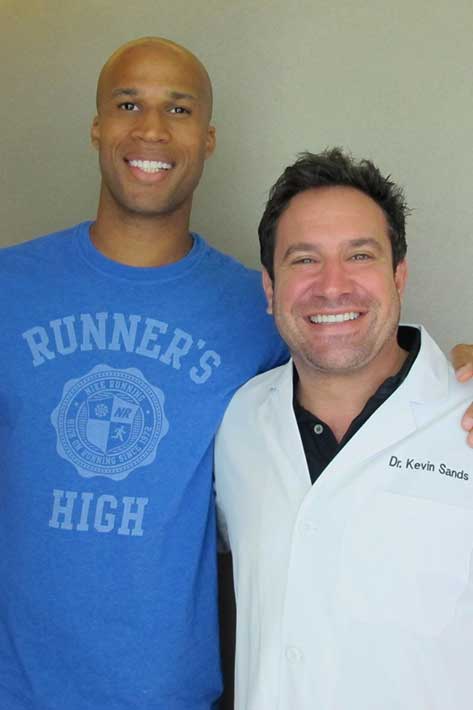 Richard Jefferson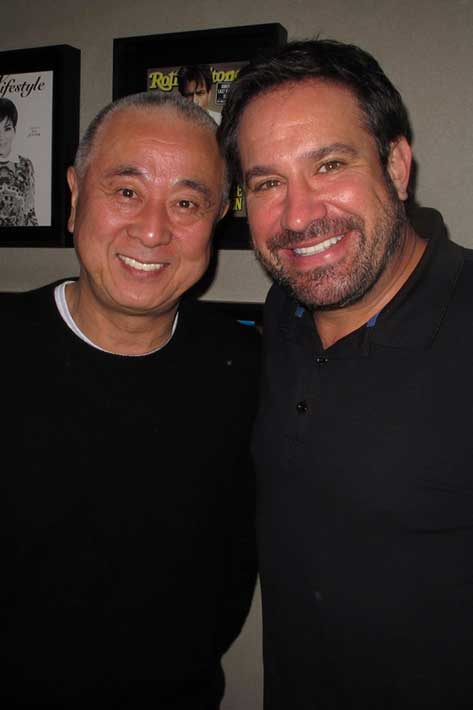 Chef Nobu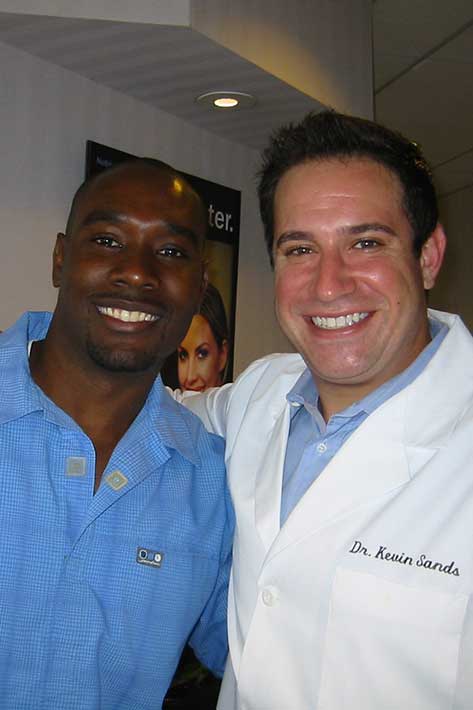 Morris Chestnut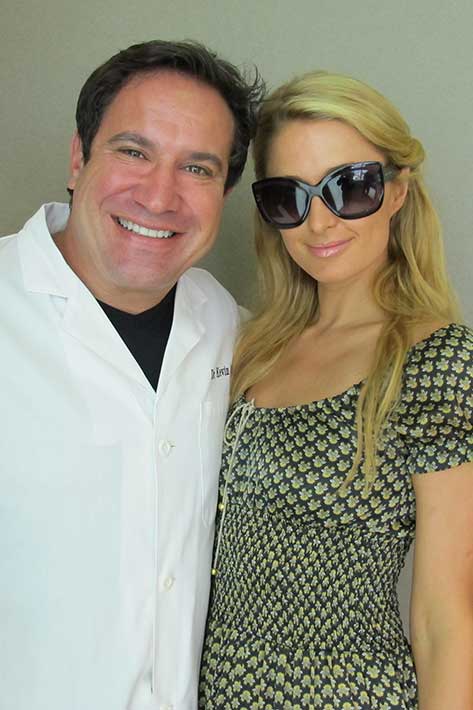 Paris Hilton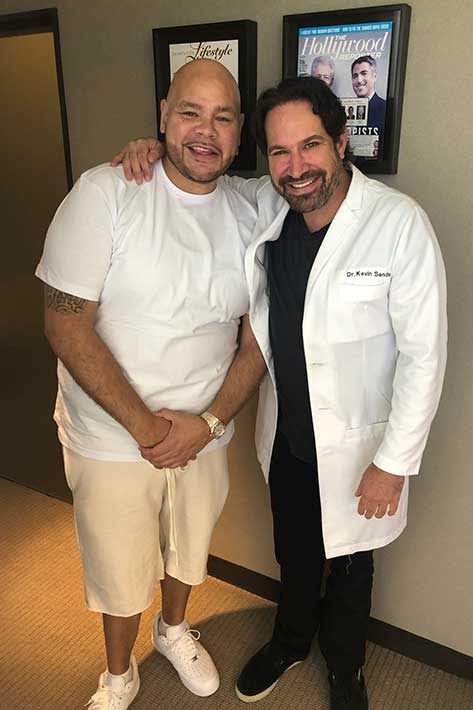 Fat Joe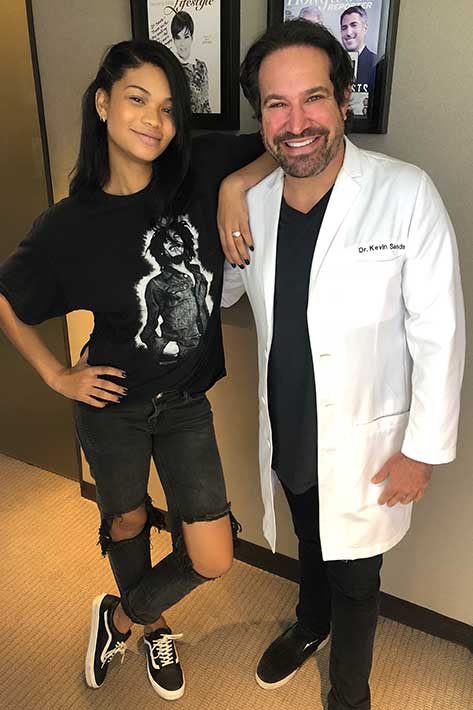 Chanel Iman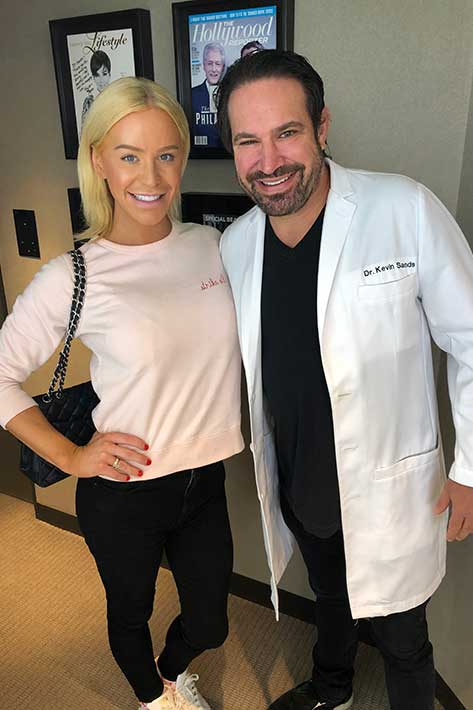 Gigi Gorgeous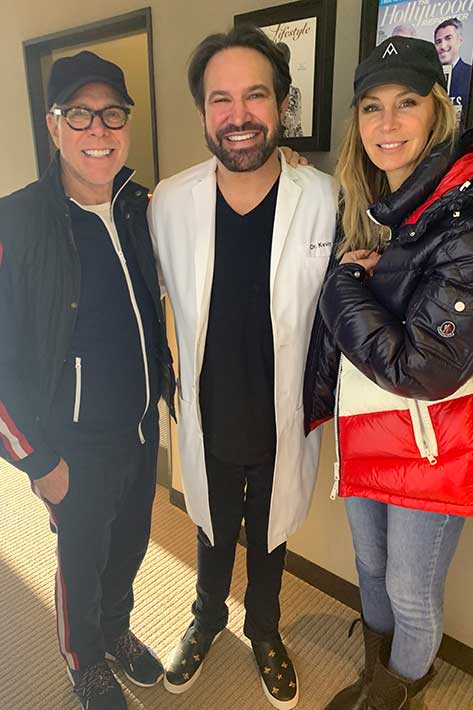 Tommy Hilfiger & Wife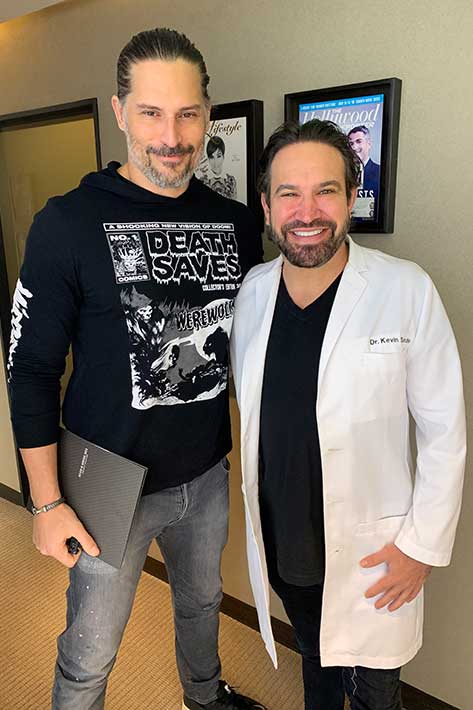 Joe Manganiello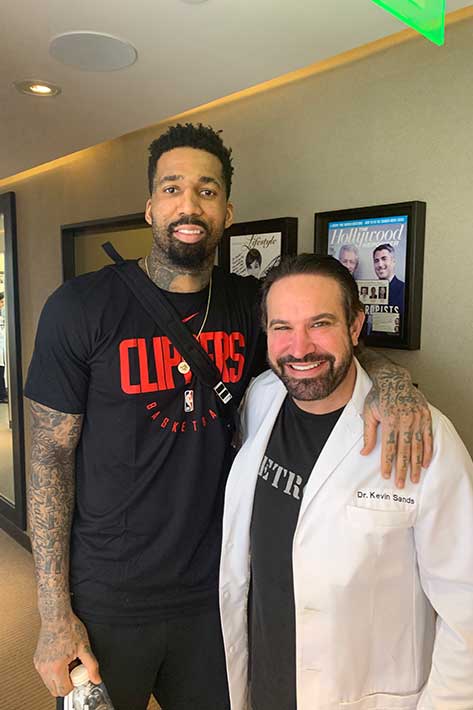 Wilson Chandler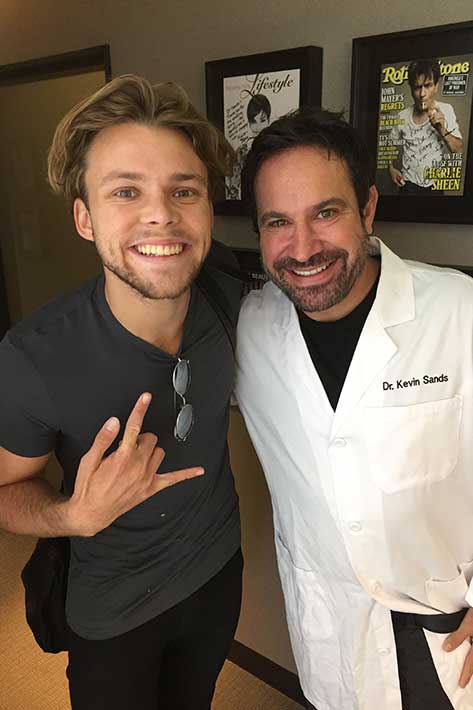 Ashton Irwin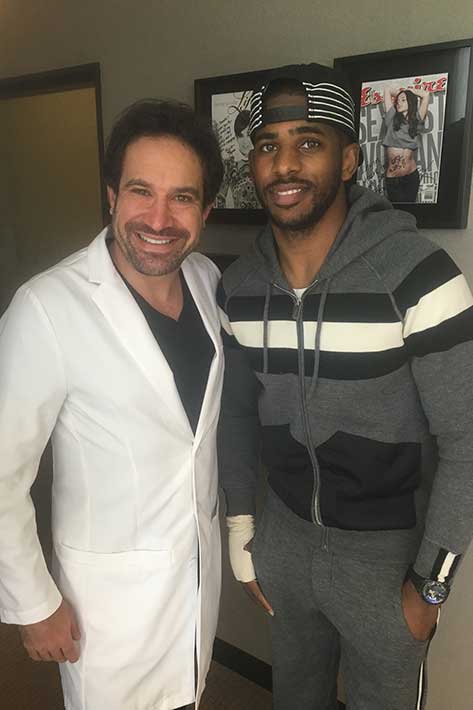 Chris Paul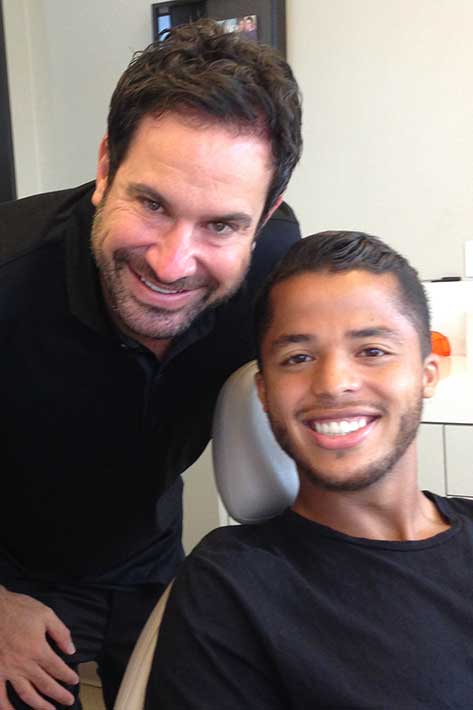 Giovani Dos Santos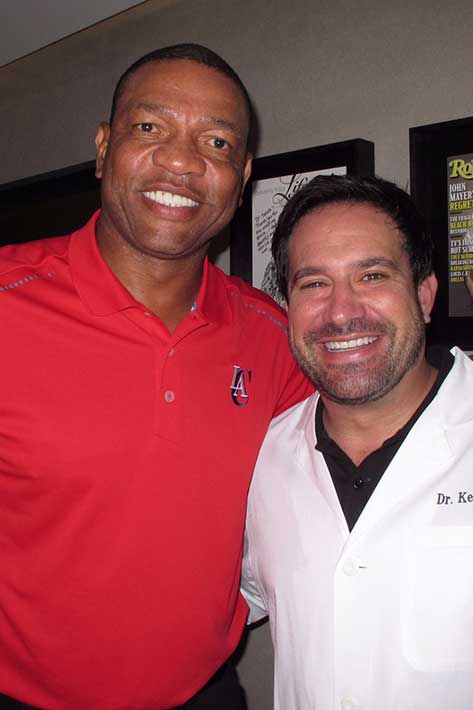 Doc Rivers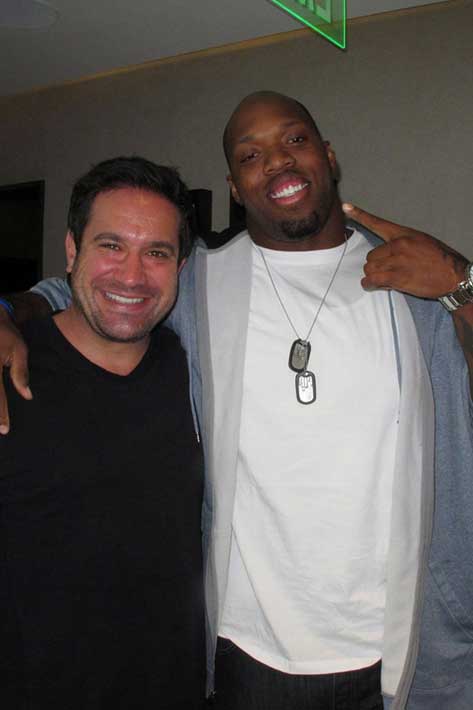 Terrell Suggs of the Baltimore Ravens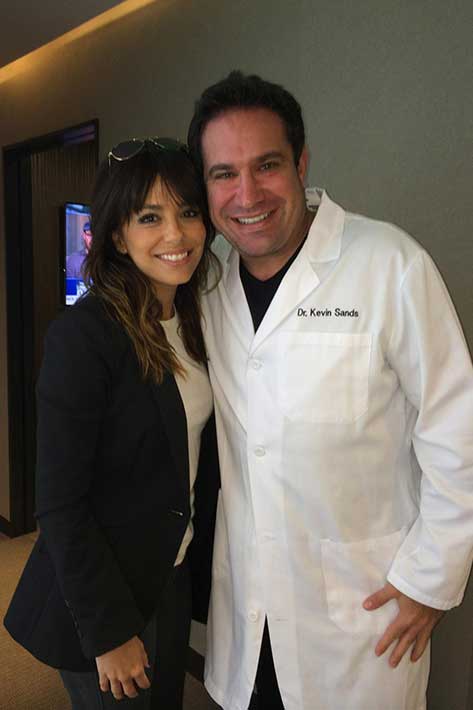 Eva Longoria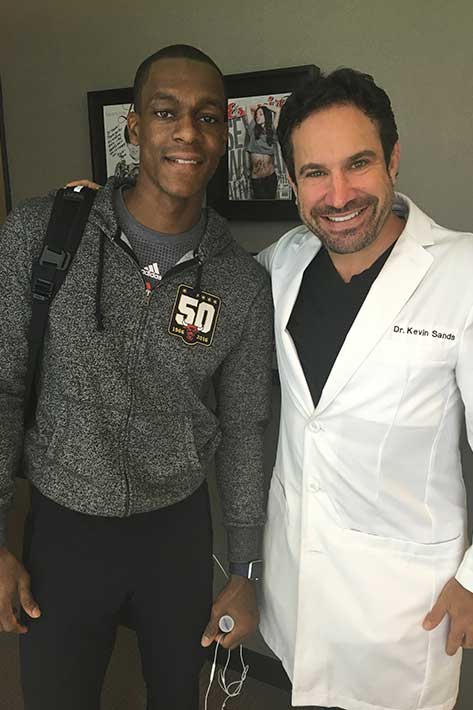 Rajon Rondo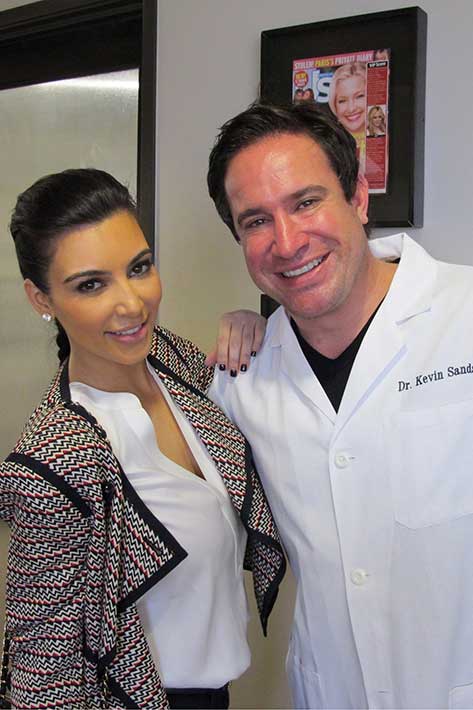 Kim Kardashian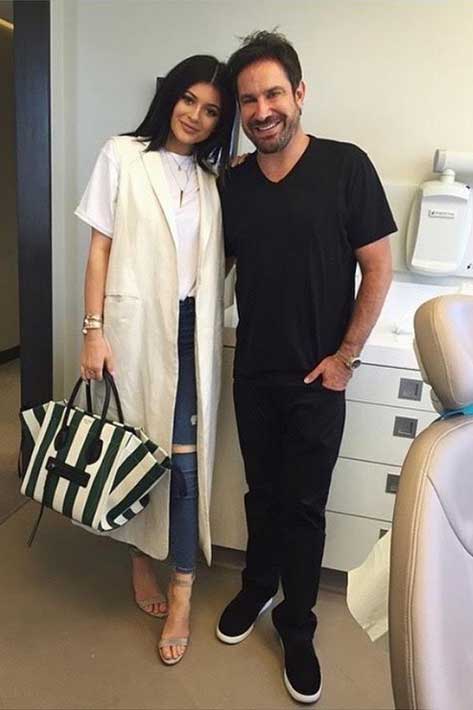 Kendall Jenner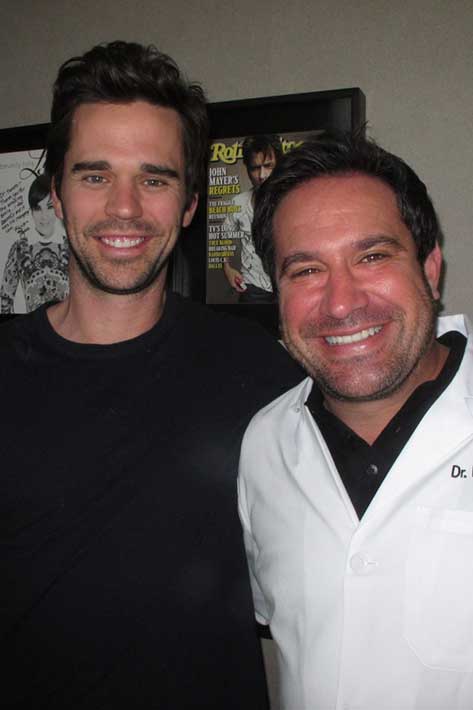 David Walton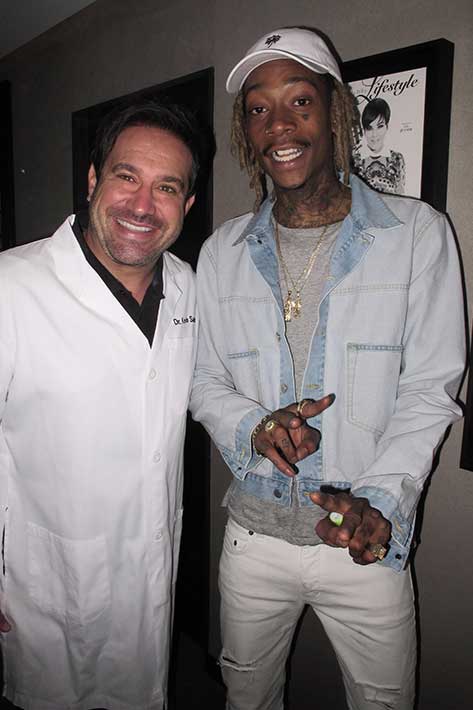 Wiz Khalifa
Contact Dr. Kevin Sands
For more information about the Invisalign process, contact our practice today to schedule a consultation with Dr. Sands.