What if My Veneer Is Whiter Than My Teeth?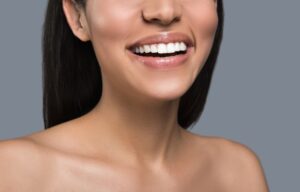 You're probably aware that porcelain veneers are known for their beautiful, lifelike shine. In fact, that's one of the many reasons veneers are so popular among patients from all walks of life (including many A-list celebrities!). When the procedure is performed by an experienced cosmetic dentist like Kevin Sands, DDS, these thin, sturdy shells of material can dramatically enhance the smile. What's more, veneers can conceal a number of common aesthetic issues, from chips and cracks to misalignment and discoloration. 
In addition, porcelain veneers are extremely stain-resistant. Unlike natural enamel, which is very vulnerable to stains, veneers are designed to retain their luster for years at a time – especially when the patient practices proper oral hygiene. While their longevity can certainly be considered a major advantage, a problem can arise if the teeth that surround the veneer become discolored. What happens if a veneer is whiter than the rest of the teeth?
According to Dr. Sands, there are a few potential solutions to this common problem. If one of your veneers has begun to look whiter than the rest of your teeth, you may benefit from professional-grade teeth whitening. Although this treatment cannot be performed on veneers, it can significantly brighten the surrounding teeth and help them match the veneer once more. At our practice, we use the advanced Zoom!® teeth whitening system, which includes a hydrogen peroxide-based bleaching gel. The gel can whiten teeth up to eight shades after just one minimally-invasive treatment session.
Alternatively – particularly if you've had your veneers for a number of years – it may be time to replace your veneers, or add a few more. Dr. Sands employs the Planmeca ProMax® 3D system to create durable porcelain veneers that match your natural teeth in shape and shade. After a thorough evaluation of your oral health, he can help you decide whether it's time for new or additional porcelain veneers.
For more information about teeth whitening, veneers, or our other sought-after cosmetic procedures, feel free to contact Dr. Sands today!
Previous Post
Next Post