Veneers vs. Bonding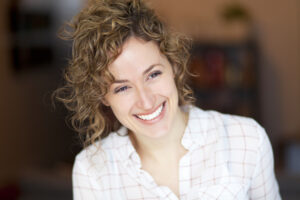 When it comes to correcting cosmetic dental imperfections, Beverly Hills cosmetic dentist Kevin Sands, DDS offers a full rage of treatments for improving your smile with beautiful, natural-looking results. Two of the most versatile options that Dr. Sands performs for correcting dental damage and perceived smile flaws are cosmetic bonding and porcelain veneers. While both of these treatments can conceal deep dental stains, gaps between teeth, chipped/cracked teeth, worn/short teeth, and misshapen teeth, each technique offers unique benefits and considerations that patients should learn about:
Porcelain Veneers
Porcelain veneers are thin shells of high-quality ceramic material that are bonded to the visible front surfaces of teeth to both conceal cosmetic concerns and enhance each tooth's appearance. The durability, stain-resistance, and natural aesthetic properties of porcelain veneers can make them a long-lasting option for smile improvement; however, the cost of veneers is typically more expensive than cosmetic bonding. A unique feature of porcelain veneers is their ability to correct the appearance of mild to moderate tooth misalignment. In the majority of cases, porcelain veneers are the best option for achieving comprehensive, star-quality smile makeovers.
Cosmetic Bonding
Cosmetic dental bonding utilizes tooth-colored composite resin material to cover aesthetic dental flaws and restore/reshape teeth. The resin is layered onto the tooth, hardened with a curing light, and then shaped and polished to achieve the final result. While cosmetic bonding can correct many of the same concerns as porcelain veneers, the aesthetics and longevity of the results are not as outstanding. For these reasons, bonding is most often recommended as a temporary fix or for minor repairs. More extensive cosmetic bonding may be an affordable option for patients who desire more dramatic changes to their smile but are not ready to invest in porcelain veneers.
Are you interested in learning more about how porcelain veneers or cosmetic bonding could give you the dream smile you've always wanted? Contact our office today to schedule your consultation with Dr. Sands. During your appointment, Dr. Sands will listen to your concerns, evaluate your teeth, and design a personalized treatment plan suited to your goals.
Previous Post
Next Post