What Are My Options for Tooth Repair?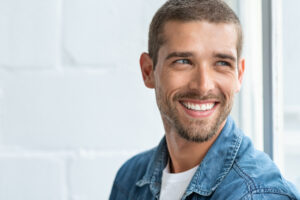 When a tooth becomes damaged, our Beverly Hills cosmetic dentist—Kevin Sands, DDS—can complete a repair using a variety of techniques, which restore the structure, strength, and appearance of the tooth. Depending on the type and severity of the damage, Dr. Sands will choose the most conservative and aesthetically pleasing method for achieving an optimal result. In the context of dentistry, conservative treatments are those that seek to retain as much of the healthy tooth as possible while still providing exceptional restoration.
When repairing damaged teeth, Dr. Sands has many options to select from:
Are you curious about which tooth repair option may be best for you? If so, we welcome you to contact our practice to schedule an appointment with Dr. Sands. During your consultation, Dr. Sands will perform a comprehensive assessment of your oral health and the condition of any damaged or badly decayed teeth you are hoping to repair. Based on his findings, he will suggest a customized treatment plan suited to your dental needs, cosmetic goals, and budget. In all cases, Dr. Sands strives to create beautiful, healthy, functional repairs that restore the strength and aesthetics of your natural smile.
Previous Post
Next Post