How Long does Teeth Whitening Last?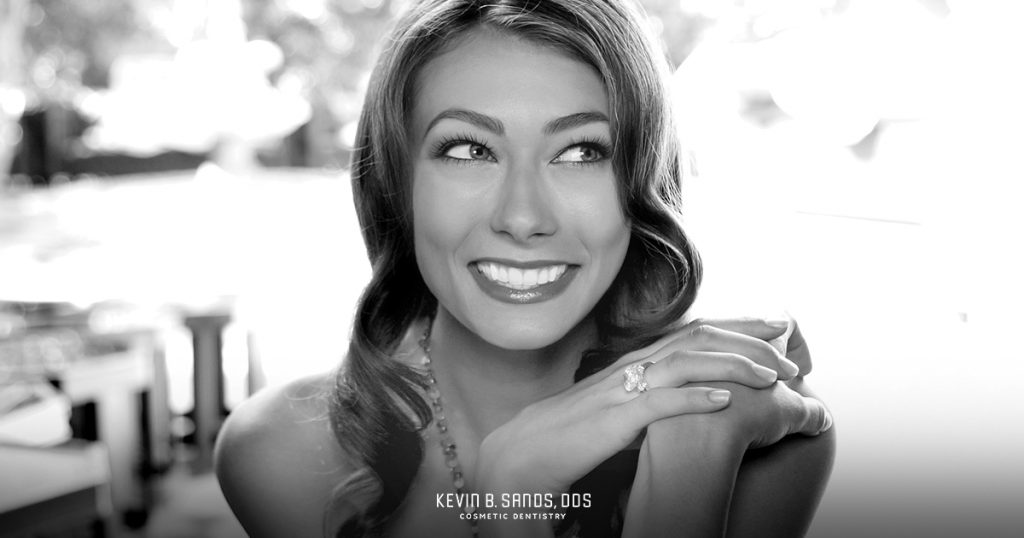 Professional teeth whitening treatments are known for their long-lasting results, particularly in comparison to over-the-counter whitening options. Here at the practice of Dr. Kevin Sands, we offer Zoom!® Teeth Whitening, one of the most popular in-office treatment techniques available. In many cases, the results of teeth whitening at our practice can last from six months to two years. Some patients have even experienced the benefits of teeth whitening for even longer periods.
One of the keys to extending the results of the procedure is to maintain proper care of your teeth. Avoiding an excess of coffee, red wine, tea can be very helpful to reduce the chance of significant yellowing and discoloration. Additionally, foods such as blackberries and blueberries can stain the teeth, and too much of them can diminish the effects of teeth whitening at a faster rate. Quitting smoking can also go a long way toward keeping your teeth looking whiter for a longer time after professional teeth whitening treatment. Plus, occasional touch-up teeth whitening treatments can keep the effects going for years.
View our celebrity smile gallery.
During your teeth whitening consultation with Dr. Sands, he can talk with you about the best ways for you to take care of your teeth and maintain a whiter, brighter smile for a long time to come!
Previous Post
Next Post