How to Prepare for Teeth Whitening if You Have Sensitive Teeth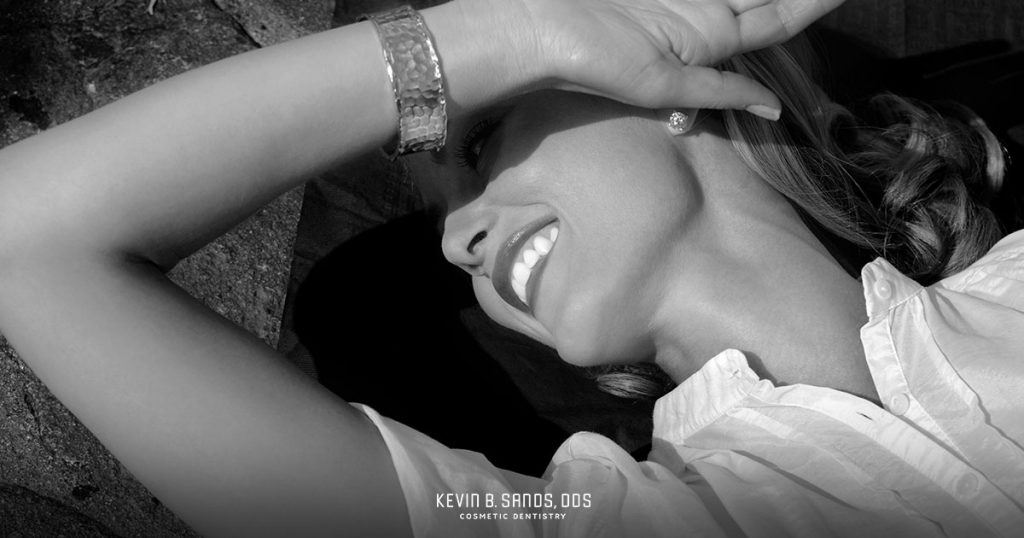 Some patients, particularly those who already have sensitive teeth, express concern about experiencing discomfort after an in-office teeth whitening treatment. Fortunately, there are some things you can do to reduce the potential for significant tooth sensitivity following a professional teeth bleaching procedure.
If you already know you have sensitive teeth, it's a good idea to use oral hygiene products that are specifically made to lessen the risk of pain from tooth sensitivity prior to your teeth whitening procedure. Also, be sure to clean your teeth and gums with a soft-bristled brush and make soft circles during the process. Brushing too hard may increase the likelihood of irritation from the chemicals present in the bleaching solution.
Since bleaching agents often contain peroxide to give the teeth a whiter appearance, the chemical may inflame nerves in the teeth, which can cause a temporary uncomfortable reaction to cold temperatures. By following Dr. Kevin Sands' directions, using appropriate oral hygiene products, and limiting your intake of excessively hot or cold food and beverages immediately after treatment, discomfort can often be greatly minimized. Over-the-counter pain medication can also help reduce any pain after the procedure. If you are using an at-home whitening product and are experiencing significant discomfort, it may be best to reduce the frequency of its use – and you should always consult your dentist on best practices for at-home teeth whitening treatments.
View before-and-after images of some of our patients.
Once you meet with Dr. Kevin Sands for your initial teeth whitening consultation, talk with him about your teeth sensitivity and the ways in which you can avoid discomfort once the treatment is complete. Our experienced team wants to help you brighten your smile in the most comfortable way possible!
Previous Post
Next Post