What is a Smile Makeover?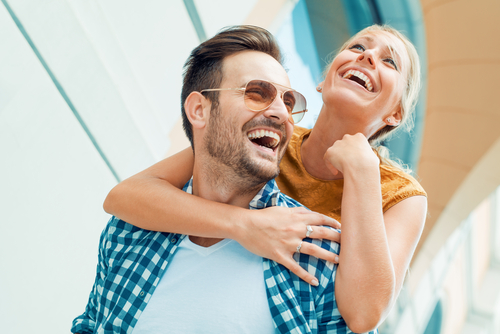 The appearance of our smiles can make a big impression, especially when you meet people for the first time. When you look and feel your best, others take notice. Whether it's a social gathering, business introduction, or performance, the way your smile looks can have a significant impact on your self-confidence and influence the way others perceive you. If you have concerns about the way your smile looks, world-renowned cosmetic dentist Kevin Sands, DDS can hep. With a custom smile makeover treatment plan designed specifically for your needs, Dr. Sands can comprehensively rejuvenate your smile by renewing both the health and appearance of your teeth and gums. By combining a number of effective cosmetic dentistry procedures, you can truly achieve the smile of your dreams.
Your smile makeover will be customized to meet your individual needs and expectations. Depending upon your unique concerns, Dr. Sands can incorporate various dental treatments to target issues such as:
Dental stains and discoloration
Gaps between teeth
Crooked, crowded, or misaligned teeth
Missing teeth
Aging or damaged dental work
Chipped, cracked, or broken teeth
A "gummy smile" or an uneven gumline
Narrow smile
Short or worn teeth
Misshapen teeth
To correct flaws and reshape the smile, Dr. Sands may choose from several treatment options, which can include: porcelain veneers, Zoom!® teeth whitening, Invisalign® clear teeth aligners, tooth-colored fillings, or dental implants. Porcelain veneers are often the main procedure of choice when it comes to a smile makeover, as they are a conservative treatment option that can conceal almost any imperfection and achieve dynamic cosmetic improvements in each tooth and the smile as a whole.Dr. Sands is extensively trained and experienced in the use of porcelain dental veneers to perfect and redesign smiles, and has done so for many of his world-famous celebrity patients.
Want to see what your smile makeover results could look like? Explore our smile gallery to see extensive before-and-after photos of our patients'smile makeovers. If you are considering a more beautiful smile, contact our office to learn more about our treatment options and schedule a consultation with Dr. Sands.
Previous Post
Next Post