What are the Benefits of All-on-4?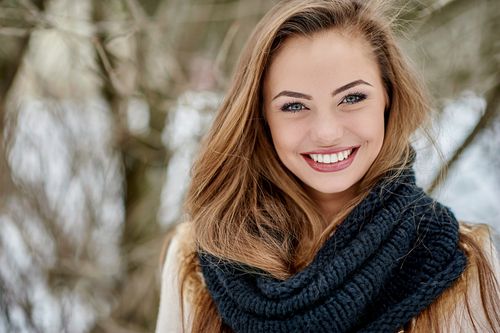 Since All-on-4 anchored dentures are fixed into place by four surgically implanted titanium posts, patients who choose this innovative tooth replacement option benefit from a number of advantages. Compared to traditional dentures, All-on-4 eliminates slippage along the gum line as well as the need for messy pastes or adhesives. Each All-on-4 denture is secured to the jaw by four dental implants, and the results of this restorative dentistry technique are considered permanent, allowing you to eat, drink, smile, and speak with confidence.
All-on-4 anchored dentures are custom-made to fit comfortably and look natural. Like dental implants, anchored dentures do not need to be removed for cleaning; however, since dental implant candidates need to have sufficient jawbone density for the procedure, All-on-4 can serve as a good alternative for patients who are not eligible for a full set of dental implants. As an added advantage, All-on-4 anchored dentures are often a more cost-effective solution for replacing an entire row of teeth. Ultimately, patients who choose All-on-4 enjoy the stability, strength, and comfort dental implants can provide, while achieving a full, beautiful smile. To learn more about All-on-4 anchored dentures, please schedule a consultation with Dr. Kevin Sands today.
Previous Post
Next Post