How To Get A Hollywood Smile—And Keep It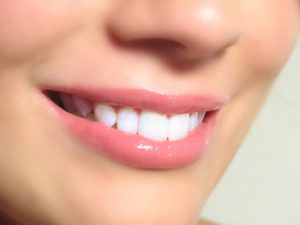 Unfortunately, tooth discoloration and surface stains will occur naturally, even with a vigorous routine of brushing and cleaning. For my Beverly Hills cosmetic dentistry patients, whether they are a movie star or just want a movie-star look, I offer Zoom!® teeth whitening treatments to ensure that their smiles are always beaming.
Zoom!® teeth whitening can brighten your teeth up to 8 shades or more with just one treatment. This procedure can help eliminate the discoloration caused by staining agents such as:
Many of my celebrity patients stop by the office twice a year for this treatment, which can be completed in an hour and typically causes very little—if any—sensitivity. My Zoom!® patients also have the option of using a take-home whitening kit for maintaining their new bright smiles in between in-office treatments. These take-home kits utilize custom-made trays individually designed for each patient. For the best results, I recommend that my patients use these trays for 2-3 days every other month.
To learn more about how our cosmetic dentist, Dr. Kevin Sands, can help you obtain a whiter smile with teeth whitening or porcelain veneers, please contact our office today.
Previous Post
Next Post