How Can I Fix a "Gummy" Smile?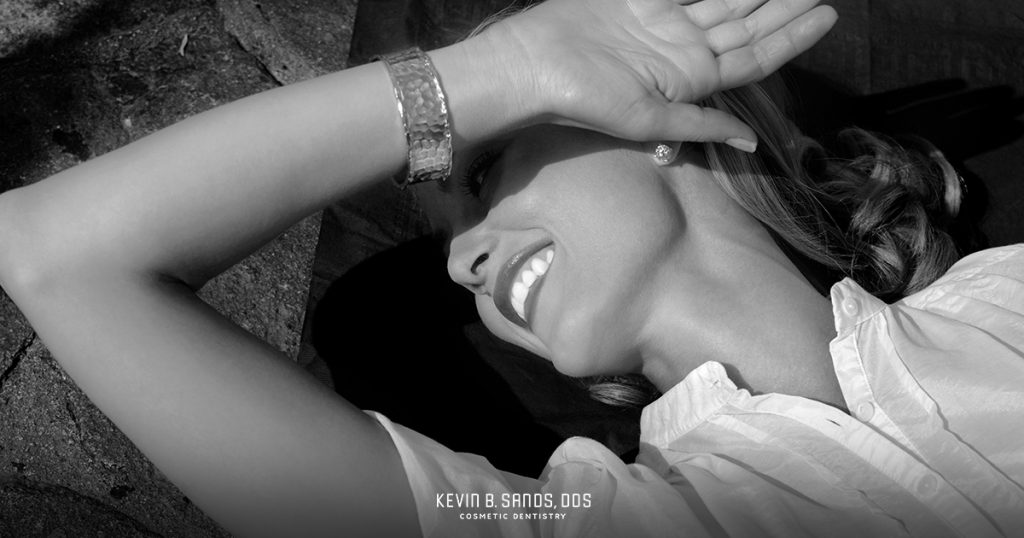 Some individuals have an excess of gum tissue that shortens the appearance of their teeth. This condition, frequently referred to as a "gummy" smile, is very common and can ultimately be the source of extreme self-consciousness. Fortunately, there is an advanced treatment available at our practice that can restore balance and harmony to your smile: it's called a gum lift.
Dr. Kevin Sands often uses the gum lift procedure to reshape the gums and alter the gum line, lengthening the appearance of the teeth and improving overall balance and symmetry. Since a gum lift is performed with a state-of-the-art laser, the procedure is often virtually painless. Laser gum lifting can also usually be completed within one hour, and involves very little recovery time. Some patients choose to incorporate a gum lift into a full smile makeover for a more comprehensive smile rejuvenation.
For more information about gum lift treatments, or to schedule an appointment with Dr. Sands, please contact our office today.
Previous Post
Next Post