Kim Kardashian's Dental Crisis Averted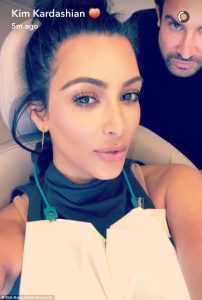 Here at his Beverly Hills practice, Dr. Kevin Sands is no stranger to the fast-paced lives of his celebrity patients. So when Kim Kardashian chipped her front tooth just hours before needing to fly to Las Vegas for an appearance on Friday, Dr. Sands was able to come to the rescue.
Kim, whose presence has one of the largest followings on all social media platforms, was quick to keep her fans up-to-date by Snapchatting this event straight from her favorite dentist's dental chair! With a swift last-minute appointment, Dr. Sands was able to repair Kim's tooth back to it's original beauty and make it to her Las Vegas appearance on time.
Read more about her latest trip to our Dentist of the Stars office on People, Us Weekly, and Daily Mail.
To learn more about our dental treatments offered, or to schedule a consultation with Dr. Sands, please contact our office today.
Previous Post
Next Post