Who are candidates for Invisalign® clear teeth aligners?

Invisalign® removable teeth aligners can be a comfortable alternative to traditional braces composed of wire and brackets. Invisalign's clear and transparent material can benefit patients who do not want others to know they are undergoing orthodontic treatment, as well as those searching for a way to straighten their teeth without the hassle and discomfort associated with other orthodontic procedures.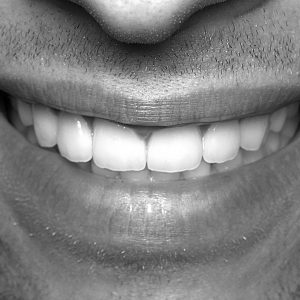 Patients with crowded or misaligned teeth are often good candidates for Invisalign. During your initial consultation, cosmetic dentist Kevin Sands, DDS will determine if this treatment is the best option for your unique needs. Invisalign can help patients who are experiencing a variety of orthodontic problems, including:
Crowded teeth due to a lack of extra jaw space
Gaps due to missing teeth and gum problems
An underbite or overbite due to the jaws growing disproportionately to one another
Crossbite due to both jaws being misaligned
It may take up to 12 months or longer for your teeth to be properly aligned, depending on your  Invisalign treatment plan. However, if you would like to transform your smile immediately, you can consult with Dr. Sands about trying a faster alternative. Porcelain veneers may be a suitable choice for some patients since they can instantly hide stained, chipped, or misaligned teeth within a durable, natural-looking ceramic shell. Dr. Sands will talk with you about all of your options and suggest treatments that can best meet your needs.
Contact Dr. Kevin Sands
To schedule a consultation with Dr. Kevin Sands, or if you would like to learn more about Invisalign clear teeth aligners and other cosmetic dentistry procedures, please contact us today. Our friendly staff is willing to answer all of your questions.